Pilot falls out of helicopter in Amay
In Amay, in Liège province, a pilot has fallen out of a military helicopter. The accident happened during a demonstration. The victim died, it turned out after a search had been staged. The co-pilot managed to land the helicopter safely.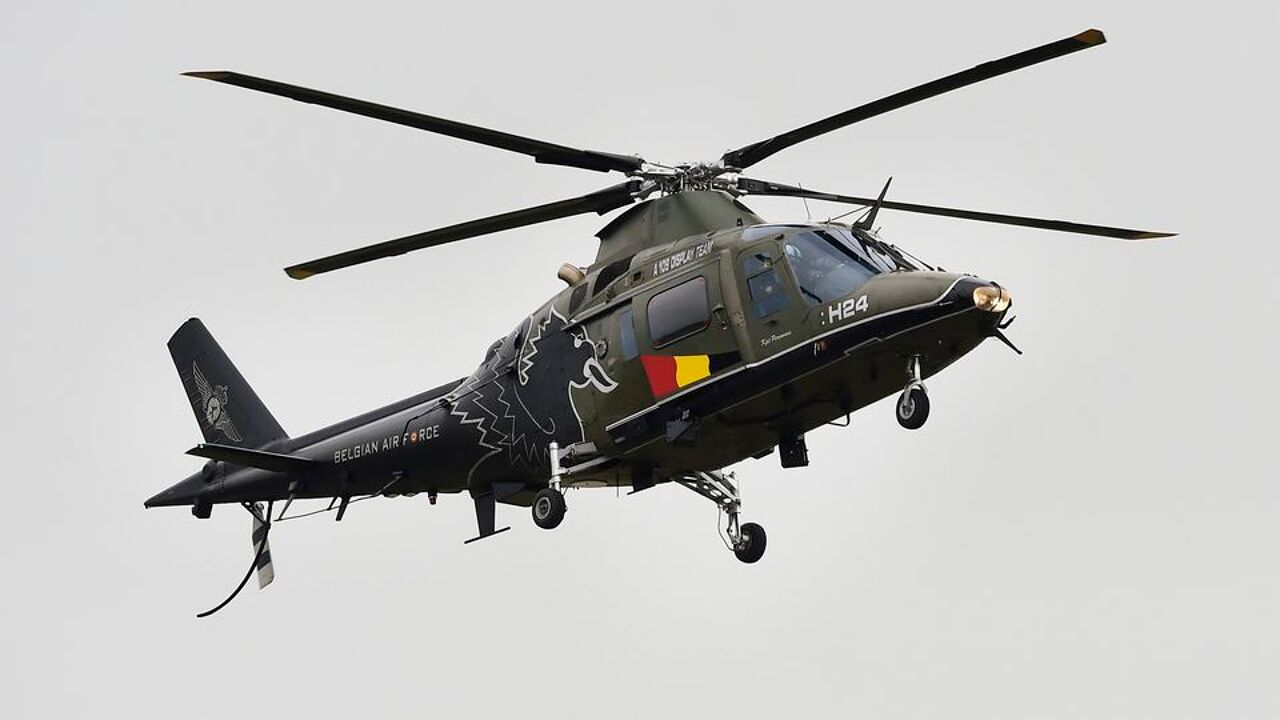 A military spokesperson told the VRT that the army was staging a demonstration with parachutists for the occasion of an open day. Two pilots were on board an Agusta A-109 helicopter when one of the two fell out of the aircraft.
At that moment, the helicopter was at an altitude of a couple of hundred metres. The victim was not wearing a parachute. A search was being staged after the accident to find the victim; soon after it was confirmed that the victim had died. The Defence Department did not supply any details about the victim out of respect for the family.