Body of missing helicopter pilot found
The body of the helicopter pilot that fell out of a military helicopter in the skies above Liège province has been found, near to the town of Huy (Liège province). Sunday's accident happened during a demonstration. The helicopter's co-pilot was able to land safely.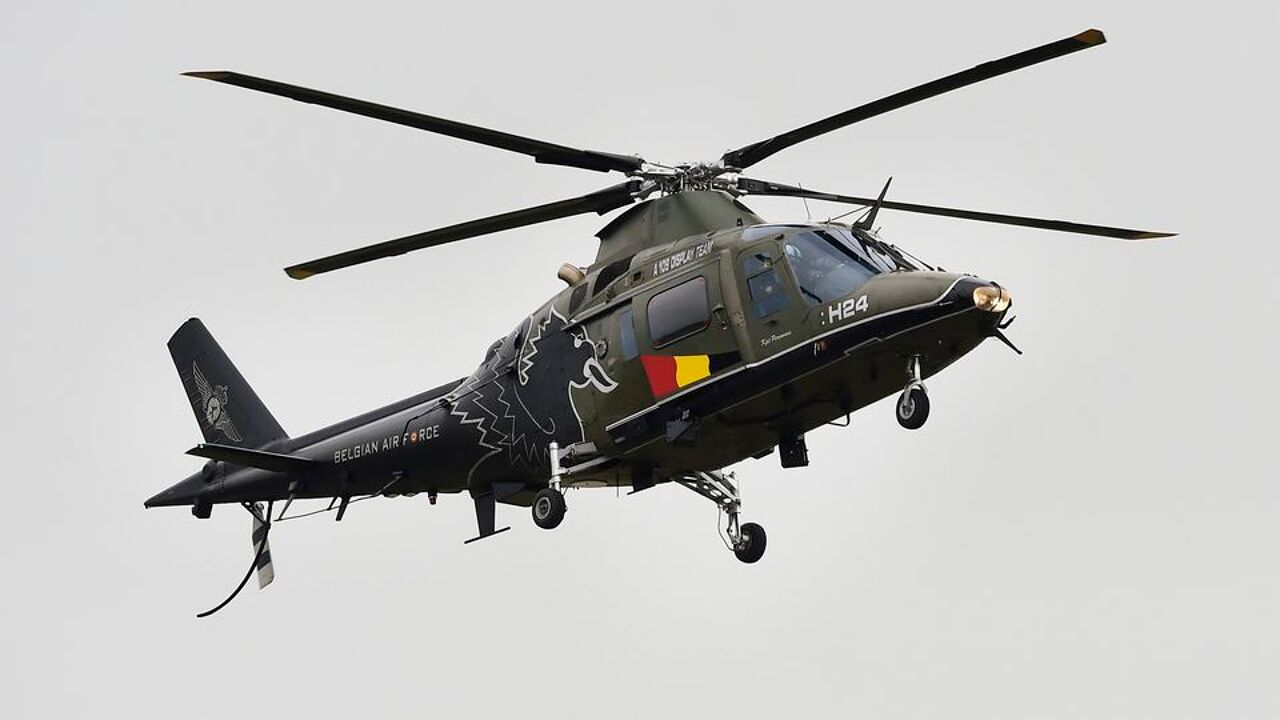 On Sunday afternoon a search for the pilot drew a blank. The helicopter had been taking part in a parachute demonstration as part of an open day at the Belgian Army's Genie Battalion.
Two pilots were aboard the Agusta A-109 helicopter when one of them fell out at an altitude of several hundred metres.
An army helicopter equipped with a thermal camera flew over the area where the pilot had fallen out, but was unable to find him. The Federal Police Missing Person's Cell also attended the scene with two dogs.
Meanwhile, soldiers searched the heavily wooded area where the pilot's remains were believed to be. The search was halted at nightfall.
The pilot's body was finally found on Monday near to the town of Huy. The exact circumstances surrounding his fall from the helicopter remain unclear. Suicide has not been ruled out.