New sticker to aid pet rescue in the event of fire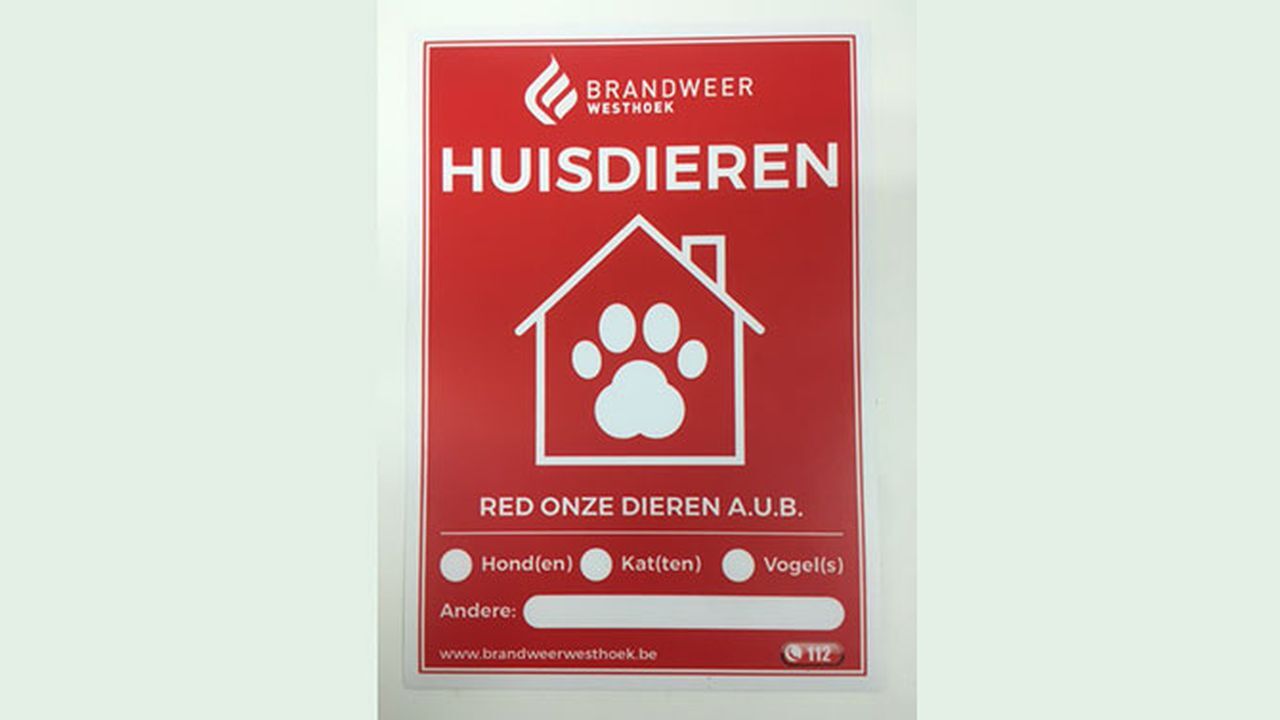 Each year, hundreds of pets in our region die in house fires. By launching the sticker, the Westhoek Fire Services hopes to do something to help reduce the number of pets that die in house fires.
Thanks to the stickers fire fighters will know which pets they are looking for and how many of them there are.

The Westhoek Fire Service is the very first in Belgium to launch the sticker. It can be bought in any one of the town halls in the 18 towns and municipalities that are covered by the Westhoek Fire Service.

These are Alveringem, De Panne, Diksmuide, Heuvelland, Houthulst, Ieper, Koekelare, Koksijde, Kortemark, Langemark-Poelkapelle, Lo-Reninge, Mesen, Nieuwpoort, Poperinge, Veurne, Vleteren, Wervik en Zonnebeke.