Driverless bin van arrives in Brussels
The Volvo Group picked Brussels to demonstrate its new refuse collection vehicle that operates without a driver. It's a prototype of a vehicle that could hit Belgian roads soon.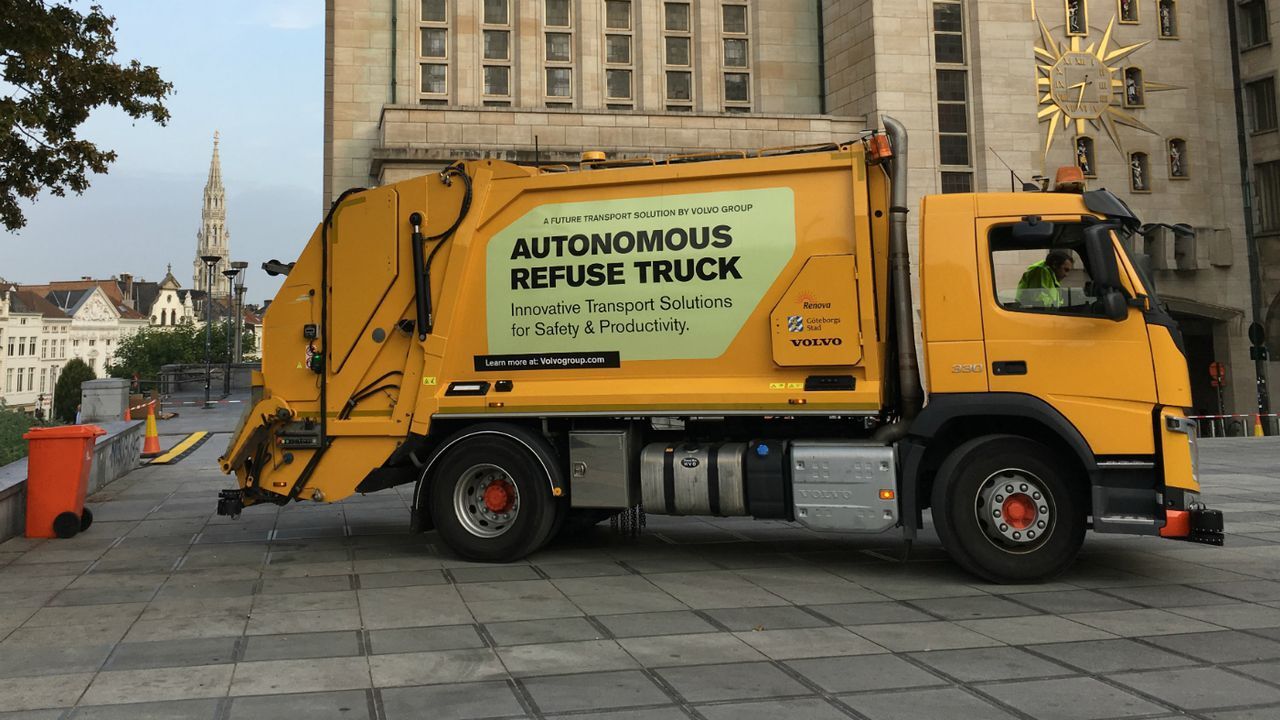 At present the vehicle still has to be accompanied by several refuse collectors, but who knows?
The Volvo Group is staging an innovation summit with representatives of the Belgian and European transport sector here to discuss how to make transport more efficient, energy and environment-friendly in future.
Chief Technology Officer Lars Stenqvist: "This is the beginning of a total switch in transport and mobility that will radically change the way our society is organised". Belgian mobility minister Bellot is enthusiastic and has pledged to remove all the legal obstacles to the use of automated vehicles on our roads.