400 kilometres of sewer in Brussels needs replacing
The sinkholes that have closed the Leuvensesteenweg in the Brussels municipality of Sint-Joost-ten-Node aren't the first and are unlikely to be the last sinkhole to cause damage to the capital's roads. Around 400 kilometres of Brussels' sewer system is still made up of old-fashion cast iron pipes that over the years have become prone to breakages.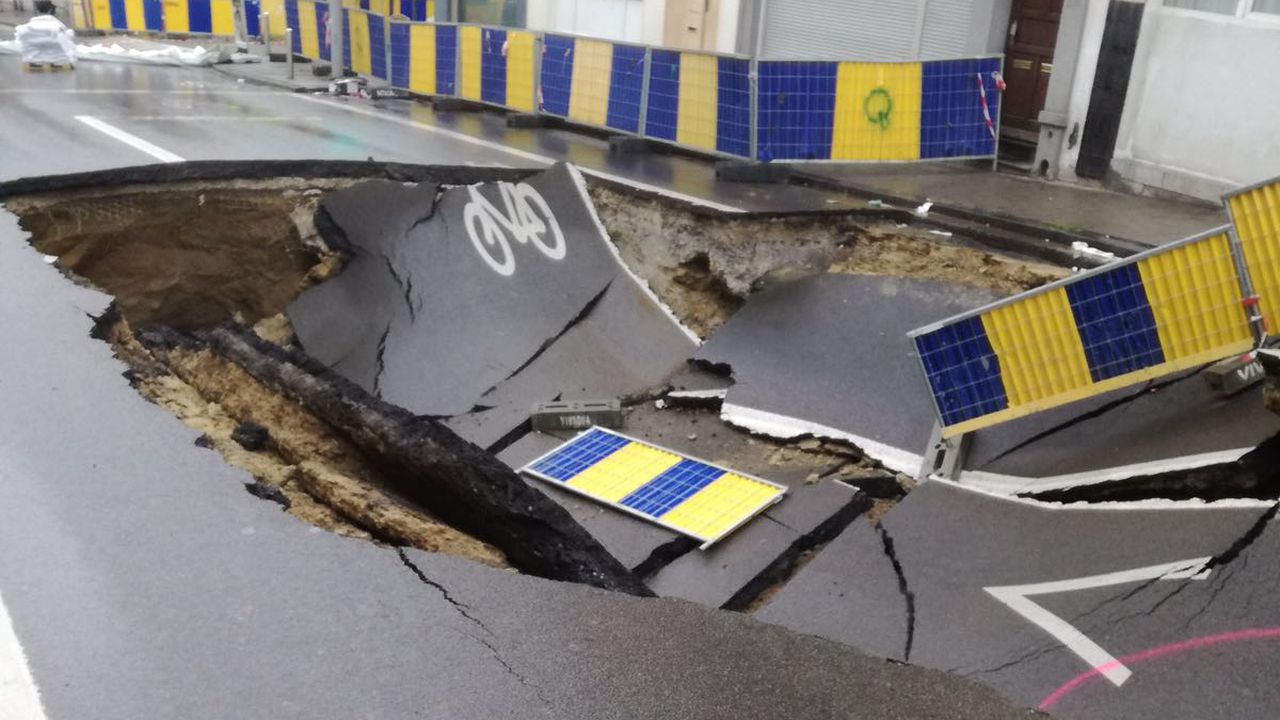 Speaking on VRT television's daily current affairs programme 'Terzake', the Vice-President of the Brussels water company Vivaqua Serge De Ridder said that replacing all the cast iron sewage pipes at once is not an option.
The sink holes in Leuvensesteenweg were caused by a rupture in old cast iron sewer pipes that were laid during the first half of the last century. Although the pipes are very durable they are also susceptible to damage caused by vibrations from building work or traffic travelling on the roads above them.
Of the 2,000 kilometres of sewers in Brussels, just under 20% are cast iron. Mr De Ridder told Terzake that where possible Vivaqua tries to replace the cast iron sewers.
5 years ago there were 500 kilometres of cast iron sewers under the capital's streets as opposed to around 400 kilometres now. It would be impossible to replace them all in one go. "You could hardly dig up a quarter of Brussels", Mr De Ridder said.
Repair work could take weeks
Drivers be warned. It is likely to be several weeks before the Leuvensesteenweg re-opens to traffic. The sink holes first need to be cleared of debris and filled up to a depth of 1.5 metres.
Only then can work begin on repairing the sewer and the other utilities under the road surface. Once that is done the rest of the whole can be filled up and the road resurfaced. All this is likely to take a number of weeks.