Anderlecht come from behind to clinch victory
In the first of this weekend's First Division matches, Sporting Anderlecht came back from being 2-1 behind to win their home game against Sporting Lokeren by 3 goals to 2. This was an important victory for the reigning league champions who have had a somewhat shaky start to the season. They took just 5 points from their first 5 games. Friday evening's victory brings Sporting Anderlecht's points tally to 8.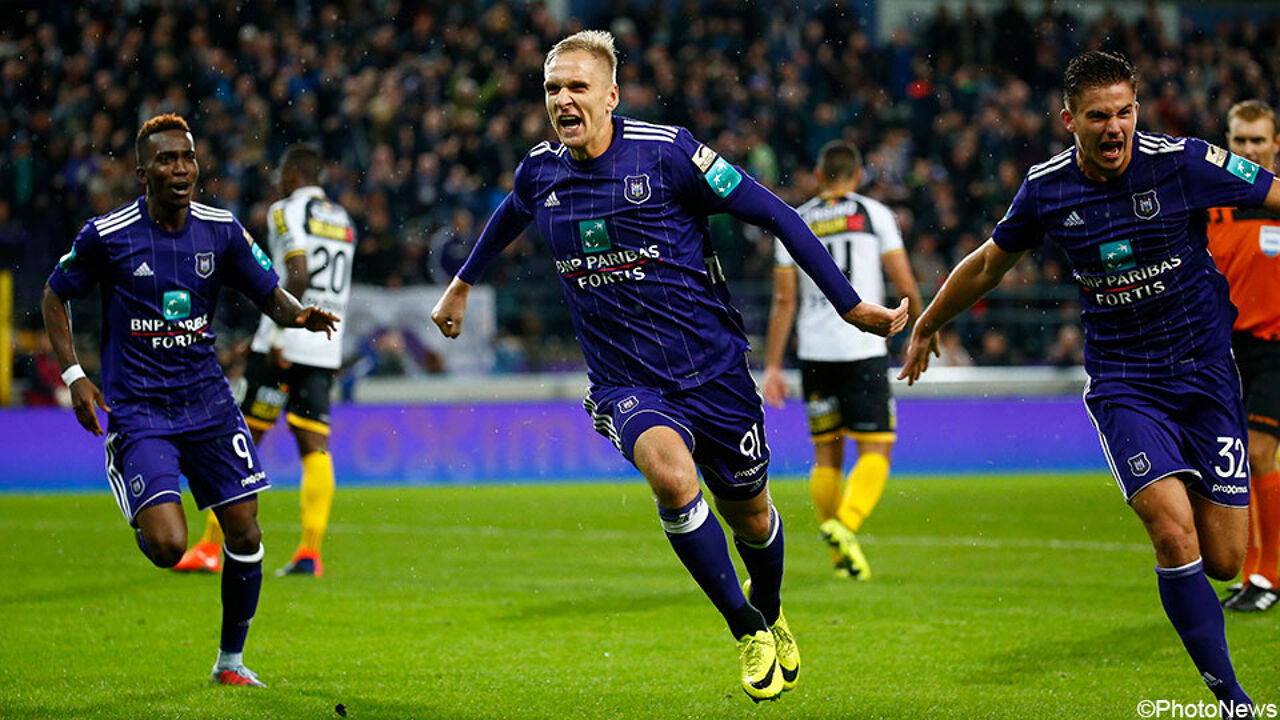 Surprisingly Sven Kums was not selected by the Anderlecht Coach Rene Weiler. In an exciting start, Anderlecht opened the scoring through Onyekuru on 3 minutes. However, their joy was short-lived as Miric brought Lokeren level on 6 minutes.
This set the scene for was what to turn out to be an enjoyable match. It was end to end stuff.
Dendoncker hit the post with a long rang shot for Anderlecht. The Lokeren defence was in good form and Anderlecht had trouble getting close to the Lokeren goal.
At the other end Enoh looked dangerous. However, it was Skulason that put Lokeren 2-1 up on 36 minutes.
The second half started with an excellent chance for De Ridder to put Sporting Lokeren 3-1 up. However, his shot lacked power and was easily saved by Boeckx.
It was clearly Olivier Deschacht's day. After being instrumental in Sporting Anderlecht's first goal, he provided Teodorczyk with the space to shoot at goal. The Pole's effort was blocked by Verhulst, but Onyekuru scored his second goal of the evening on the rebound.
Deschacht's header's at the beginning of stoppage time looked to be heading for goal. However, Skulason cleared from the line.
Teodorczyk scored Anderlecht's winning goal in stoppage time to make for a final score of 3-2 to Anderlecht. Sporting Anderlecht now have 8 points from 6 games. Sporting Lokeren have 6 points.