New shocking images from West Flemish abattoir
New shocking images have immerged of wanton maltreatment of animals at an abattoir in West Flanders. This time the animal rights group Animal Rights filmed with a hidden camera at the abattoir in Izegem. Just as with the images shot at the abattoir in Tielt a couple of months ago, the footages from Izegem abattoirs reveals shocking maltreatment of farm animals before they are slaughter.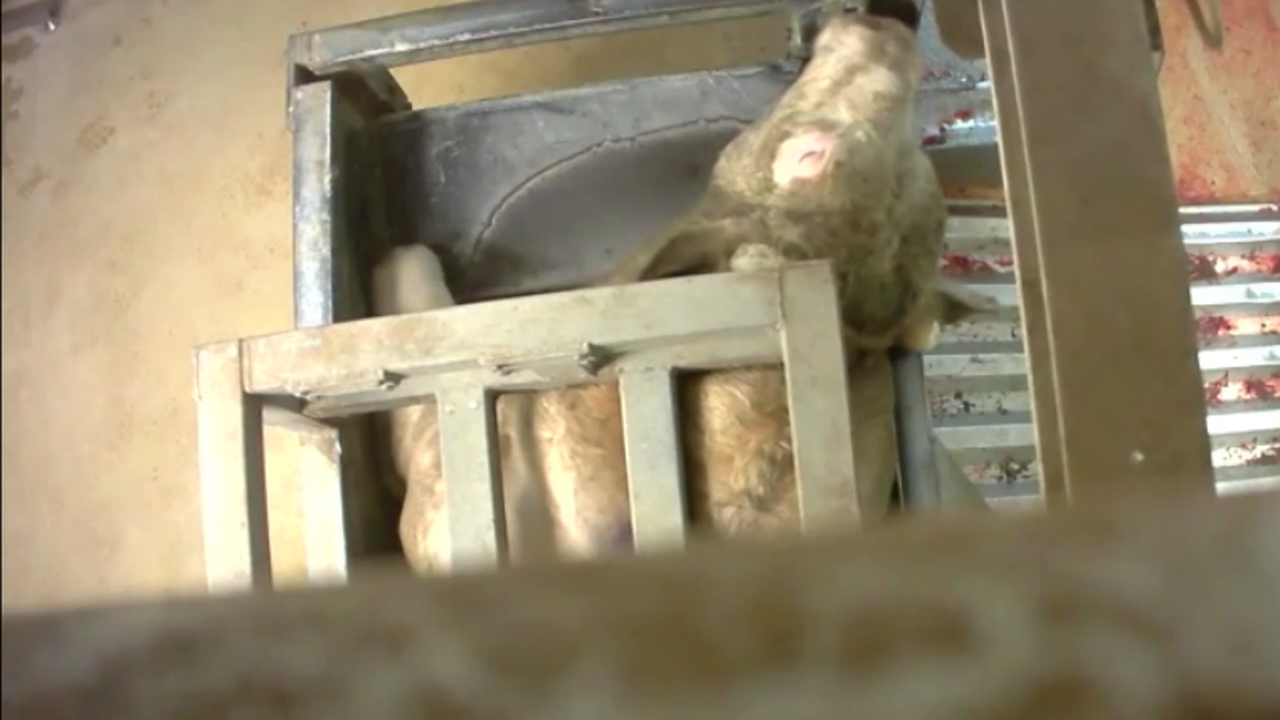 Animal Rights shot around 60 hours of video evidence over four days. What was filmed reveals not only maltreatment, but also practices that are illegal.

Nadine Lucas of Animal Rights told VRT News that "We have seen how they brutally hit the animals with sticks. We also saw that a lot of the animals were slaughtered without being anesthetised. You see cows that show clear signs of being conscious hanging upside down on meat hooks.
Animal Rights also claims that sick, injured and pregnant animals are being taken for slaughter at Izegem. By law it is illegal to transport such animals.
The organisation calls for the immediate closure of the abattoir. Meanwhile, the supermarket chain Delhaize has said that it won't be buying any more meat from the Izegem abattoir.
Animal Welfare Minister "shocked"
The Flemish Minister responsible for animal welfare Ben Weyts (nationalist) has responded with shock and disappointment to the images of maltreatment at the Izegem abattoir.
"The road toward animal welfare is damn long, but those that believe we don't mean it will be shown to be wrong".
"The images strengthen my resolve to push even harder, both as regard the animal rights standards we demand and as regards more inspection."
"We have doubled the number of inspectors. The new inspectors are starting work now", Mr Weyts said.
Mr Weyts has given the order to close the abattoir.