E-mail gaffe at Federal Finance Service
An administrative gaffe at the Federal Finance Service saw an e-mail being sent to around 900,000 people by mistake. The Federal Finance Service's spokesman Francis Adyns confirms that the mail was genuine and was sent in error. Mr Adyns adds that the e-mail doesn't contain any sensitive information.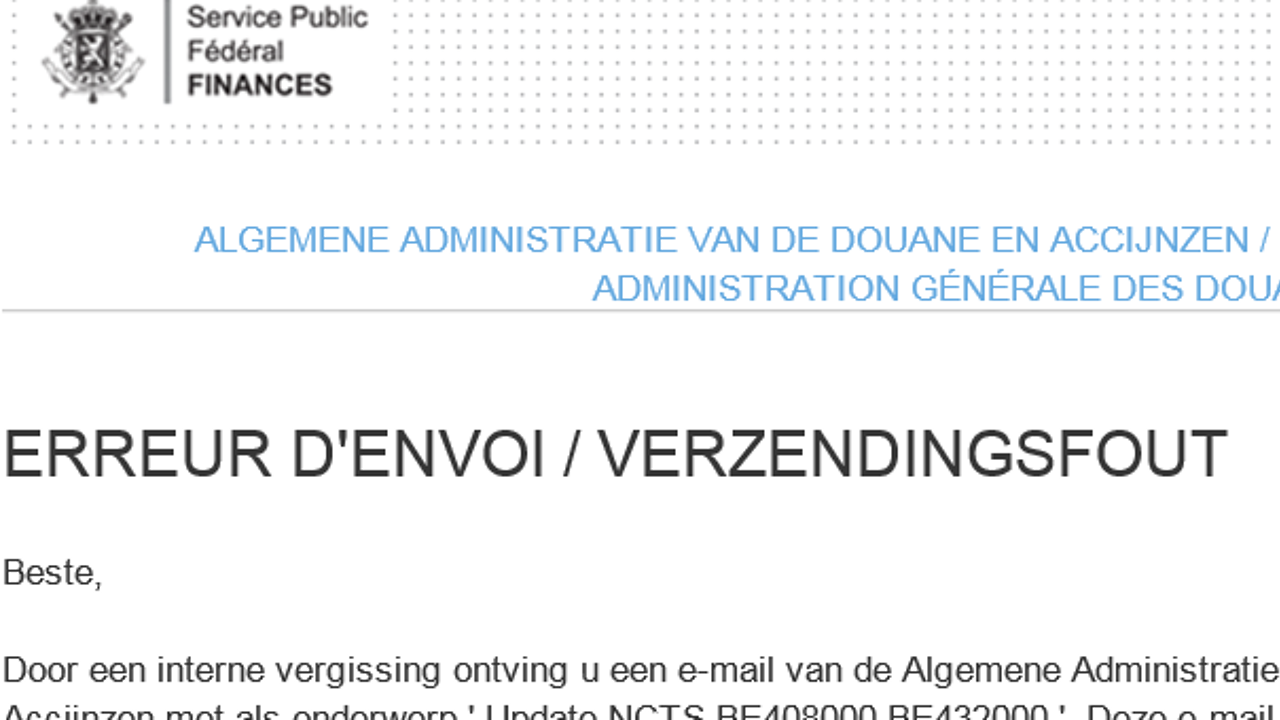 The e-mail was destined for around 3,200 employees of the customs and excise service. It is intended to warn them that an it application they use won't be available next week due to maintenance.
However, it was sent using the wrong contact list and ended up in the mail boxes of around 900,000 people.
"We have received a number of enquiries through our contact centre. We have since sent a second message to those affected explaining that they should ignore the first mail", the Federal Finance Service spokesman told VRT News.