Molenbeek IT youngsters not welcome in the US
Eight members of a twelve-person delegation from the MolenGeek IT project in Sint-Jans-Molenbeek (Greater Brussels) have been refused documents entitling them to enter the United States. They had wanted to take part in an IT conference in the American city of San Francisco. The group was prevented from boarding a plane at Zaventem Airport, near Brussels.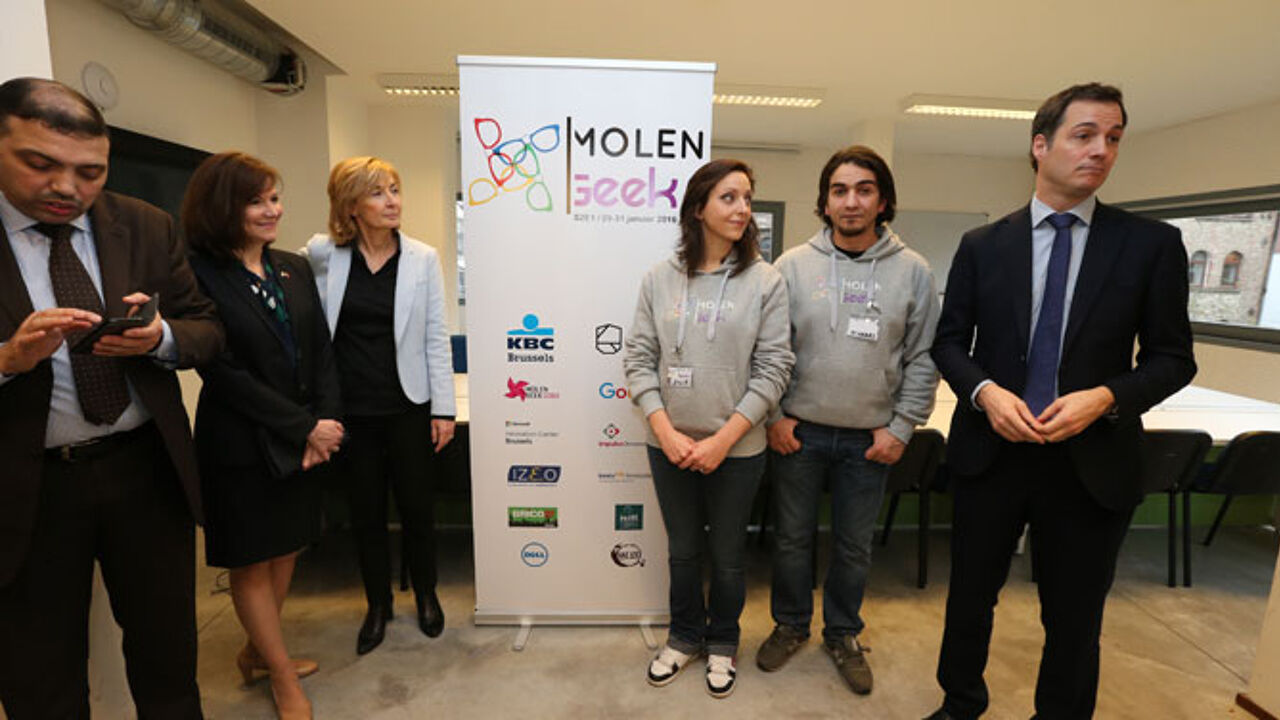 The news that two-thirds of the MolenGeek group had been refused entry to the United States first appeared on the Facebook wall of one of the IT initiative's founders Ibrahim Ouassari (photo above 2nd from right). He too has been refused entry to the US.
The ESTA (Electronic System for Travel Authorization) that he had given has since been revoked.
"Only four of the twelve participants is allowed to enter the United States. We should have left today, but that won't happen now. We have decided that no one is going if we can't all go".
No reason given
The American authorities have given no reason for their refusal to allow the youngsters from MolenGeek into their country. However, it is not the first time that young people from Brussels have been refused travel documents.
The criteria for entering the United States have been tightened since the attacks in Paris and Brussels and since Donald J. Trump became US President.
Early this year two Belgian taekwondo practitioners were also refused entry.
The Francophone public broadcaster RTBF reports that the relevant authorities are currently in talks to try and find a solution for the MolenGeek group. In the meantime they have postponed their trip to San Francisco.