European Mobility Week got under way on Saturday. This year the 200th anniversary of the invention of the bicycle is being celebrated. The Mobility Week aims to make people aware of the alternatives to the motor car and encourage a more diverse approach towards getting from A to B.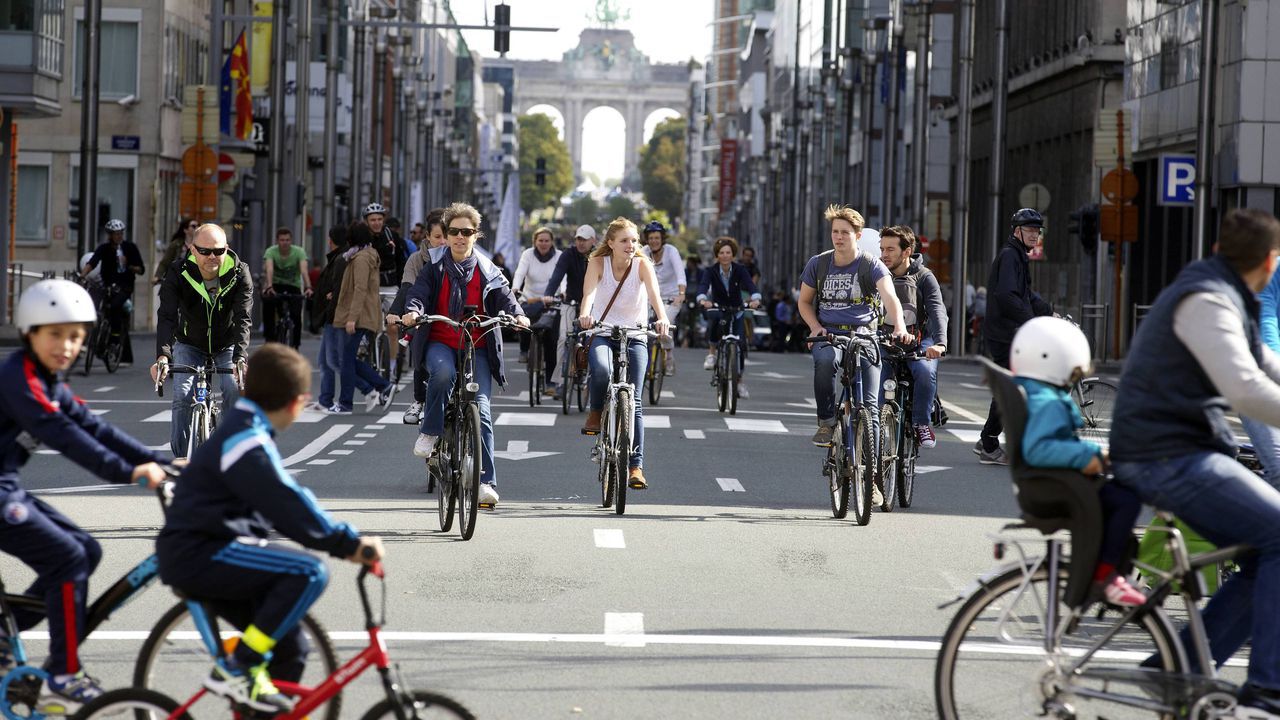 As part of the mobility week, 40 Flemish municipalities and are at least in part car-free today. The same is true of the entire Brussel-Capital Region.
Pedestrian, cyclists and other non-motorised road-users are welcome at a host of specially-organised events. In many towns and cities including Brussels, public transport is free of charge for the day. Elsewhere special reduced fares are in force.
Brussels car-free between 9:30 am and 7pm
In Brussels numerous activities have been laid on across the city. There is a cycle village on the Poelaertplein in front of the courthouse.
A 10 kilometre long retro-cycle parade shows puts the 200-year history of the cycle in the spotlight. Anyone that needs to repair their bike can enlist the help of the not-for-profit group vzw Cyclo.
The entire Brussels Capital Region is car-free. The only motorized vehicles that are allowed to travel on the capital's roads are public transport and emergency services vehicles and those with a special permit. Those allowed to use their vehicles must observe a 30 km/h speed limit.