Sint-Truiden victorious in Limburg derby
It was party time in Sint-Truiden on Saturday evening as the Canaries beat their local rivals KRC Genk in the Limburg derby. All of the goals fell in the latter stages of the second half. Bezus opened the scoring for Sint-Truiden on 79 minutes with Dussaut making it 2-0 4 minutes later.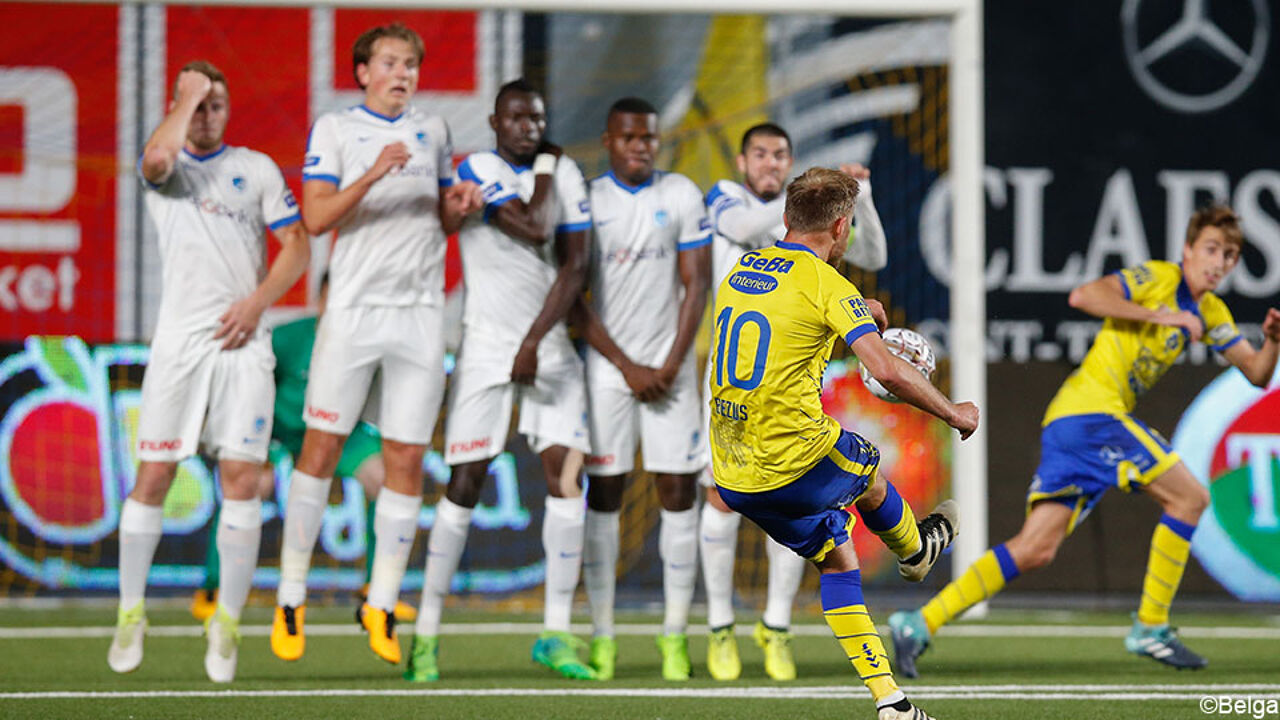 Schrijver's goal 2 minutes from time proved too little, too late for KRC Genk and the Limburg derby ended 2-1 in Sint-Truiden's favour.
The Sint-Truiden fans were ecstatic. The result sees Sint-Truiden move up to 3rd place with 16 points from 7 games. KRC Genk is 10th with 8 points.
Anderlecht Coach's job on the line
The position of René Weiler as Coach of the League Champions Sporting Anderlecht looks more vulnerable than ever after a 2-2 draw away at KV Kortrijk. Anderlecht opened the scoring on 23 minutes through Harbaoui.
However, this failed to dishearten KV Kortrijk who first drew level through Ajagun on 52 minutes and then went 2-1 up through Chevallier 6 minutes later.
Onyekuru dashed the West Flemings' hopes of victory with an equaliser for Anderlecht on 76 minutes. Anderlecht were disappointed not to have been awarded a penalty in the closing stages of the game.
However, the match referee Alexandre Boucaut thought otherwise and the match ended 2-2. The result means that after 8 games Sporting Anderlecht are 9th with 9 points from 7 games. KV Kortrijk also have 9 points and are 8th.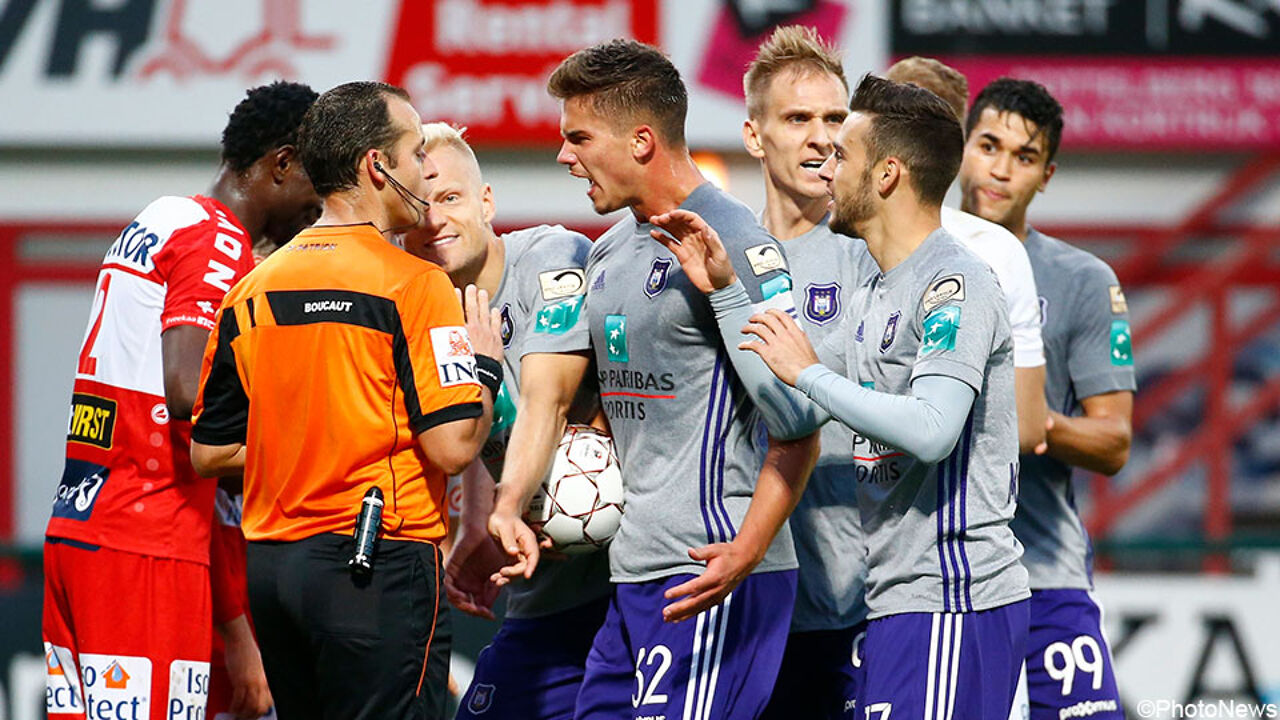 Charleroi throw away a two-goal lead
Sporting Charleroi threw away a 2-goal lead to draw their game against Waasland-Beveren 2-2. Dessoleil opened the scoring for Charleroi on 65 minutes.
Rezael made it 2-0 8 minutes later. Sporting Charleroi seemed to be heading back to the top of the league.
However, it was not to be and goals from Thelin on 87 minutes and Seck in the 2nd minute of injury time made for a final score of 2-2.
The result sees Sporting Charleroi 2nd with 17 points from 7 games. Waasland-Beveren is 7th with 9 points.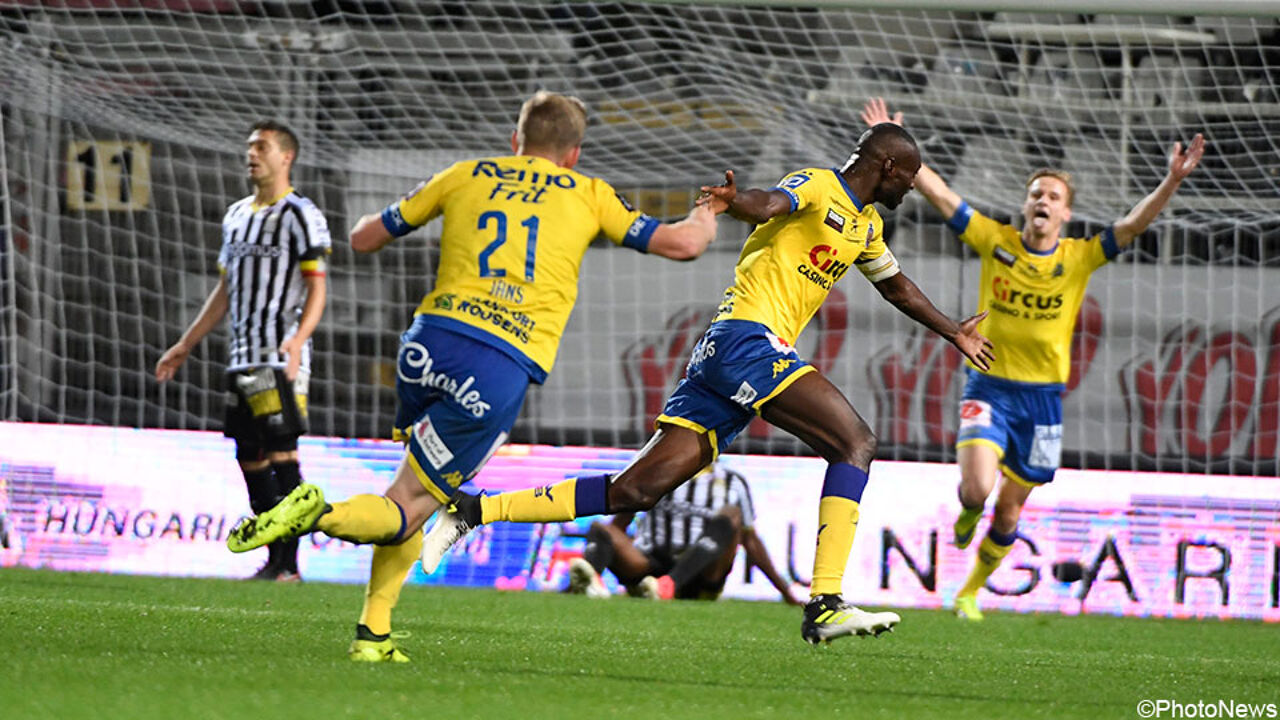 Antwerp take point from trip to Lokeren
Newly-promoted Royal Football Club Antwerp continued their good start to the season, taking a point from their away match at Sporting Lokeren. Owusu opened the scoring on 12 minutes for Antwerp.
The Great Old appeared to be heading for victory until Miric equalized for Sporting Lokeren 7 minutes from time.
The result means that Antwerp are now 5th with 12 points from 7 games. Sporting Lokeren are 11th with 7 points.