Belgium through to Davis Cup final
Belgium's male tennis players have made it through to the final of this year's Davis Cup. Our men beat Australia 3 matches to 2 at the semi-finals that were played over the weekend in Brussels.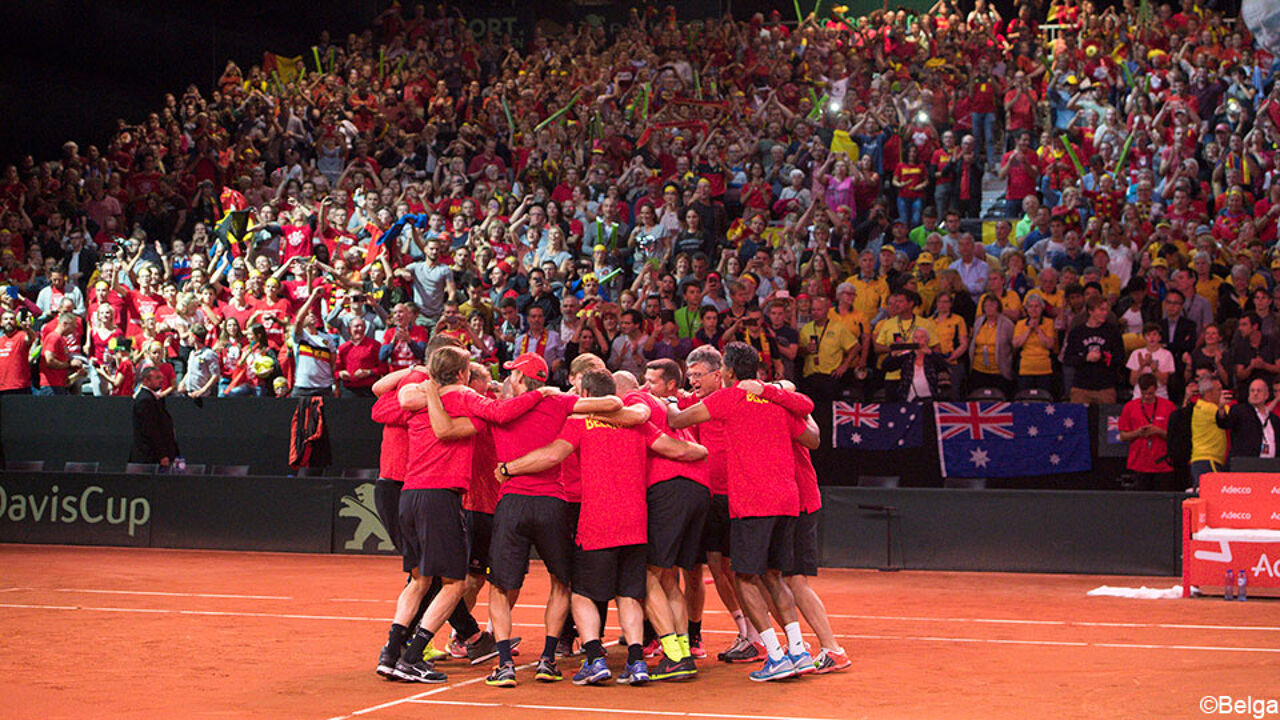 David Goffin beat Nick Kyrgios and Steve Darcis beat Jordan Thomson in Sunday's singles matches to see Belgium through to the final for the third time.
Our countries previous Davis Cup finals were in 1904 and 2015. Two years ago our men lost to Great Britain. This time we will take on France, in France.
Strong service sees Goffin take victory
It was never going to be easy for David Goffin (ATP-12) against Australia's Nick Kyrgios (ATP 20). Goffin had already lost thrice on hard court against the Aussie.
However, this match was on gravel and despite a difficult start, Goffin gradually found his flow. Kyrgios won the first set after a tiebreak 6-7 (4/7).
Goffin stepped up a gear, hitting no fewer than 20 ace in the second set that he won 6-4. A strong Goffin went on to take the final 2 sets by the same score and it was game, set and match to the Belgian.
The victory saw Belgium draw level with Australia, both having won two matches each.
 
Steve Darcis does the business
Despite coming under pressure early in the first set Steve Darcis took the set 6-4.
Thompson was stressed, so much so that his arm was even shaking at times during the first and second sets.
Darcis took the second set 7-5. The pressure all became too much for Thompson and Darcis easily won the third set by 6 games to 2. Game, set match and semi-finals to the Belgians.