Ryanair issued with notice of default
The consumers association Test-Aankoop has sent the Irish low cost airline Ryanair a notice of default. Test-Aankoop says that Ryanair has failed to provide passengers due to take one of its cancelled flights enough information about their statutory rights.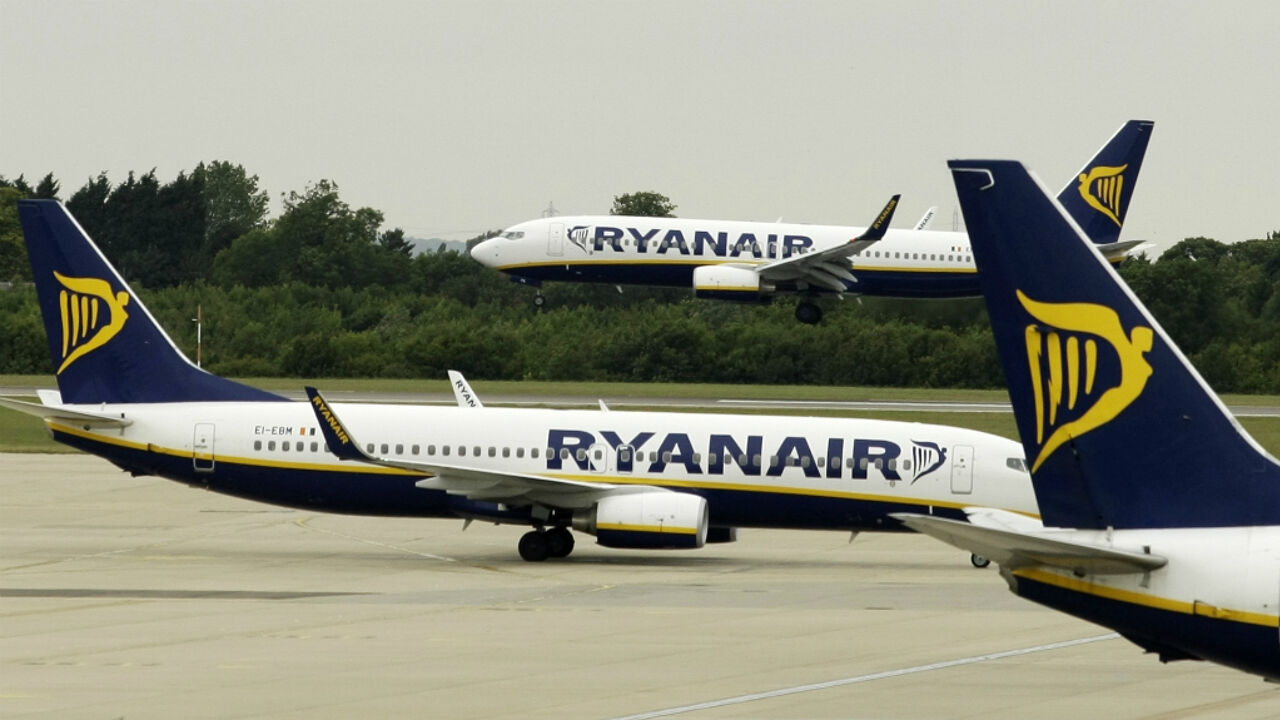 On Friday evening Ryanair announced that it would be cancelling between 40 and 50 flights per day between now and the end of October. These include flights to and from Charleroi (Hainaut) and Flemish Brabant.
In a press statement released on Monday morning Test-Aankoop wrote "The Irish company doesn't give passengers correct information about their rights. It only proposes an alternative flight or a refund, while passenger are entitled to compensation if their flight is cancelled less than 2 weeks before they are due to travel.
The compensation payment varies from 250 euro for flights to destinations within 250 kilometres to 600 euro for flights to destinations further than 3,500 kilometres.
Passengers can also request a further payment if they can prove that they have incurred financial loss due to their flight having been cancelled, for example if they have missed their connection.
This applies if their flight has been cancelled less than a week before they were due to travel. Whether a payment is made depends on the timing of an alternative flight.
Test-Aankoop has now joined forces with consumer organisations in Italy, Spain, Italy and Portugal in issuing Ryanair with a notice of default. The low cost airline has been given 8 days to comply with its legal obligations or it will face legal proceedings.