Prime Minister's residence daubed with graffiti
Someone has daubed the Prime Minister Charles Michel's (Francophone liberal) official residence in Brussels with graffiti. A graffiti slogan that reads "Theo clean this up", a reference to the Secretary of State responsible for asylum and migration Theo Francken's (Flemish nationalist) tweet about the migrants in and around Brussels North Station, was panting on a side wall of house during Thursday night.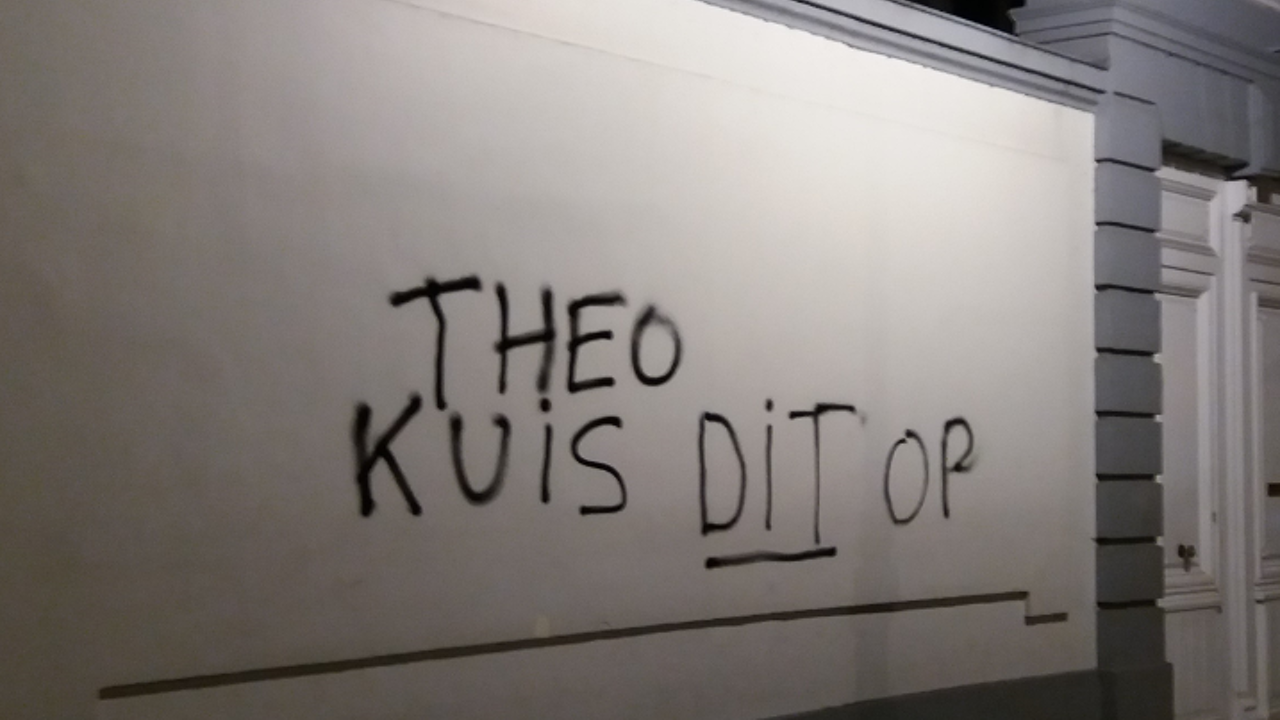 It is not clear who is behind the graffiti. The police have launched an investigation.
Last week the Secretary of State used the hashtag "opkuisen", Belgian Dutch for clean-up, in a tweet about the operation to remove illegal migrants from the area around Brussels North Station and the nearby Maximiliaan Park. It was not the first time that Mr Francken had used the term when referring to migrants. After a carpeting from the Prime Minister, Mr Francken appologised for what he described as a "misunderstanding".
Meanwhile, the youth wing of the Francophone green party Ecolo has used Photoshop to create an image of Mr Francken dressed in a Second World War German army uniform.
The refusal of Ecolo MP to condemn this resulted in the entire Flemish Nationalist group leaving the chamber when the Ecolo MP Benoit Hellings started to yesterday speak during question time. Mr Francken has reported the makers of the mock-up photo to the police.
 
More protest?
The police is currently investigating who is behind the graffiti. It is not clear whether this will be an end to the protest against Mr Francken's "clean-up" tweet.
Meanwhile, the left-of-centre website Indymedia has called on everyone that is against Mr Francken's policies and way of communicating to assemble outside Brussels Central Station this evening at 7pm. The website was first to bring the news of the graffiti.