Antwerp beats Kortrijk 3-0
Antwerp beat Kortrijk 3-0 in the Bosuil Stadium on Friday evening at home during the eighth day of the Belgian Soccer Championship. Antwerp has thus temporarily become fourth in the standings, three points behind the leader, Club Brugge KV.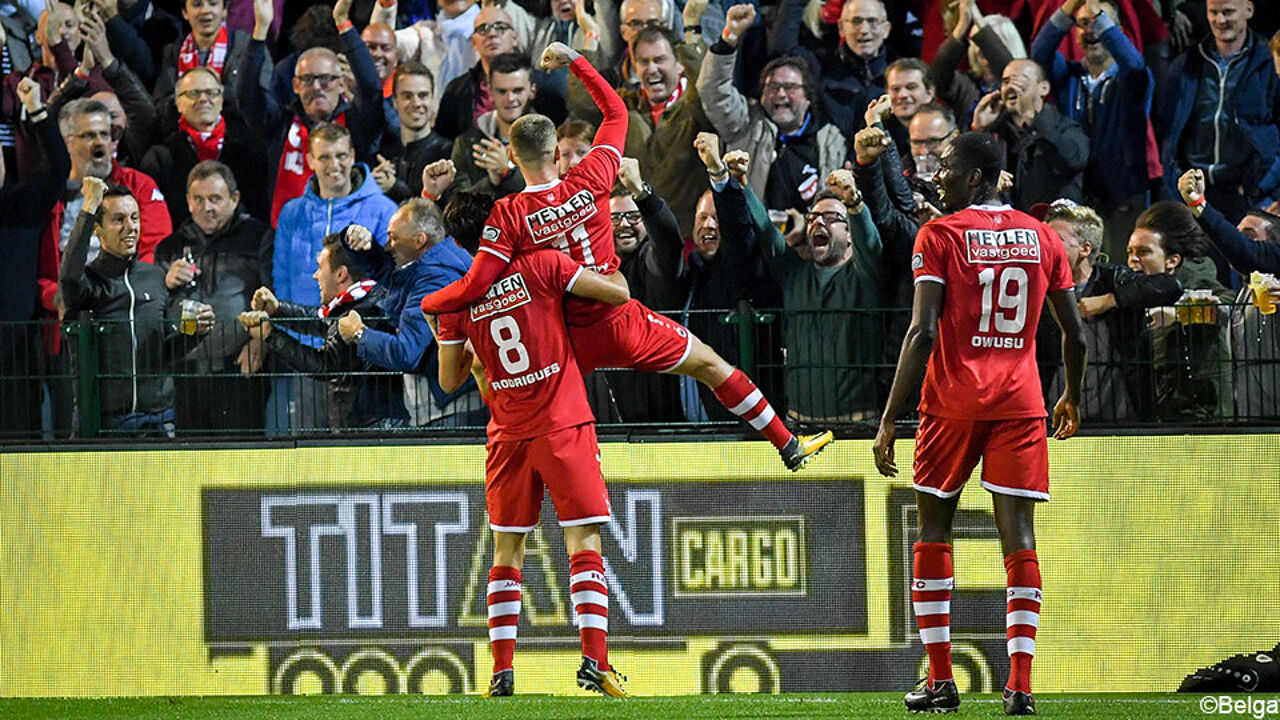 After 10 minutes Owóezoe takes advantage of a ball loss of Kumórdzi. Antwerp leads with 1-0. Antwerp shows beautiful things in the first half of the game. Owoezie offers Dequevi the 2-0 after 30 minutes.
After the break, Corryn falls down in the penalty area. The referee then asks the video test to review the phase again. Laforge concludes that the player from Antwerp took a dive. As a result, no penalty for Antwerp but yellow card for Corryn.
Rodriguez scores the third goal at the very last moment, giving Antwerp's first home victory with a very clever goal. The match ends at 3-0 for Antwerp.