Artist's studio centre stage at MSK in Ghent
The artist's studio is one of the central themes of the big retrospective of the work of the Romanian artist Geta Brătescu at the Ghent Fine Arts Museum, the MSK. It has proved a fitting opportunity for the museum to delve into its collection and show how the artist's studio has been portrayed over the centuries.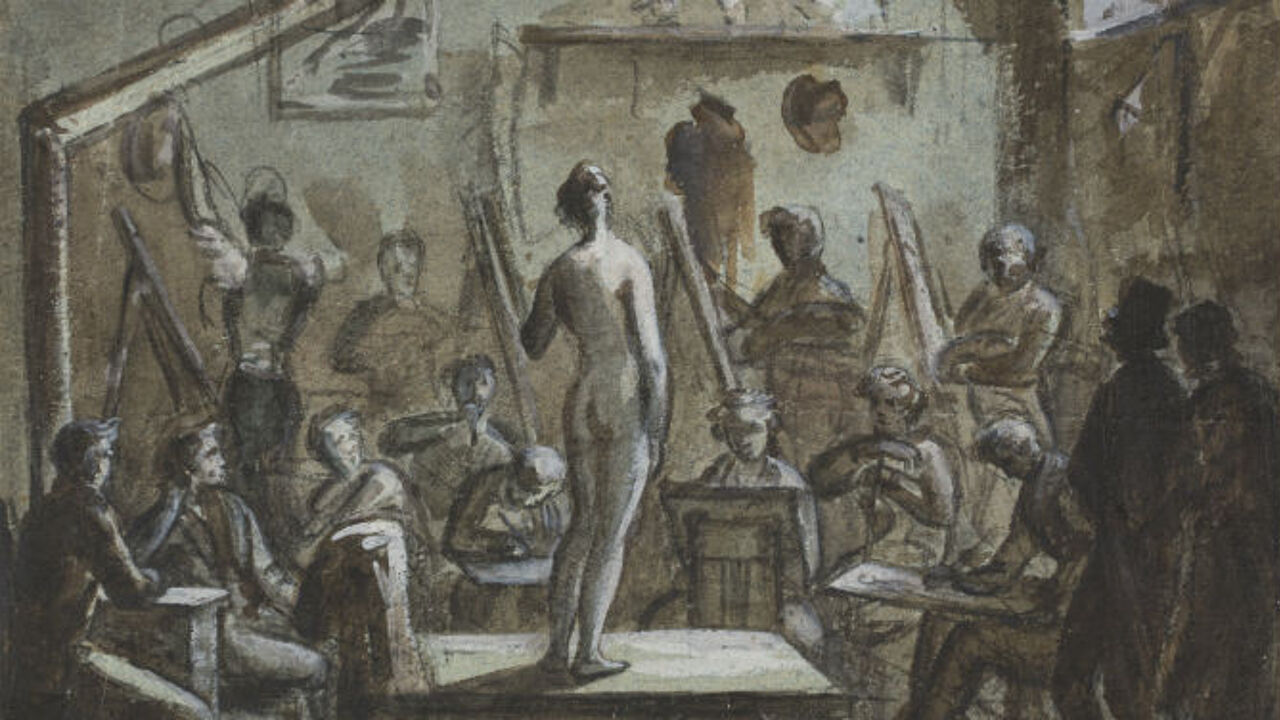 Workshop with Live Model, attributed to Louis-Léopold Boilly, MSK Ghent.
Curator Johan De Smet: "Central figure is Victor Servranckx. We've got some 600 of his works in our collection. We're showing some of his wallpaper designs for the first time. Servranckx is noted for his abstract works, but those didn't make him a living. To make ends meet, from 1917 onwards, he worked as a designer in a wallpaper factory in Brussels. The wallpapers he designed are extremely colourful and usually featured flowers and the like. They were intended for middle class homes and usually only covered one wall in a room. His wallpapers contrast with his abstract works that reveal traces of art nouveau, though he was closer to the art deco. We even have one design for glass."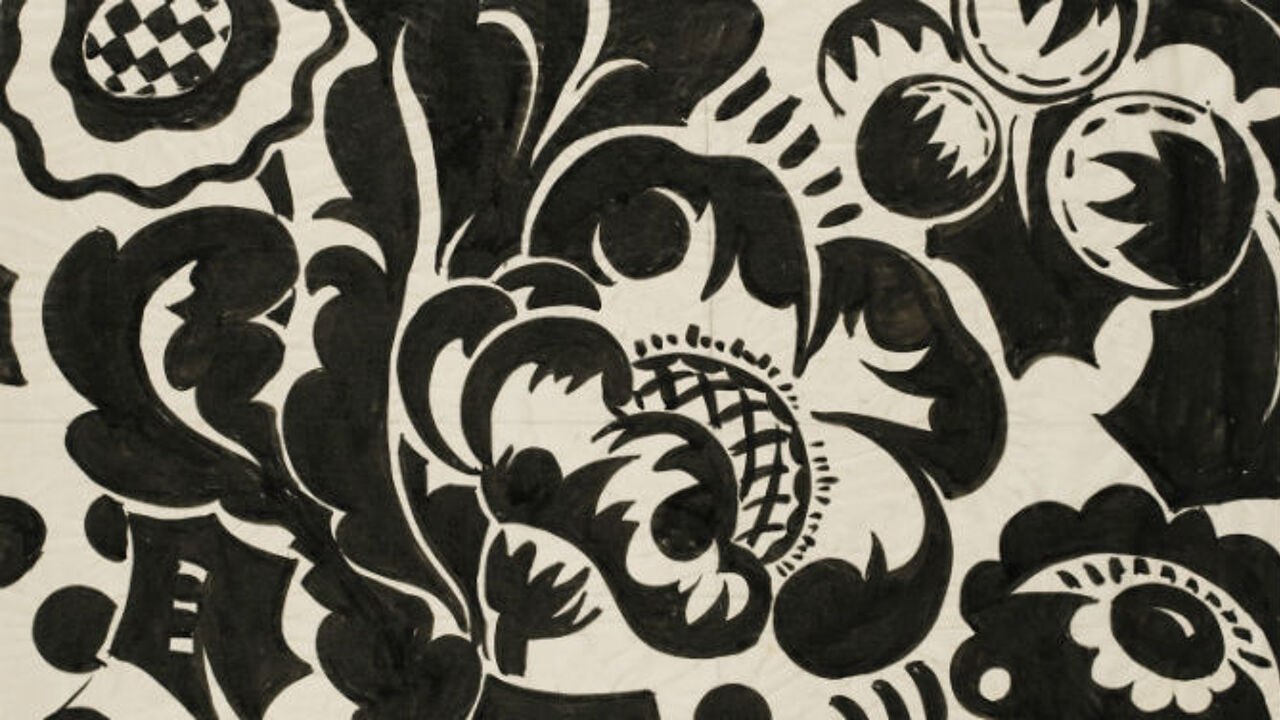 Material from Victor Servranckx' studio is on show as well as part of his impressive library that is now part of the MSK collection.
The exhibition includes a wealth of works from the MSK collection linked to the artist's studio. There are self-portraits of artists set in studios, scenes showing models in studios, portraits of artists in their studio as well as still lives showing artists' materials. Several works show how artists shared studios and also shed light on how art academies used the studio.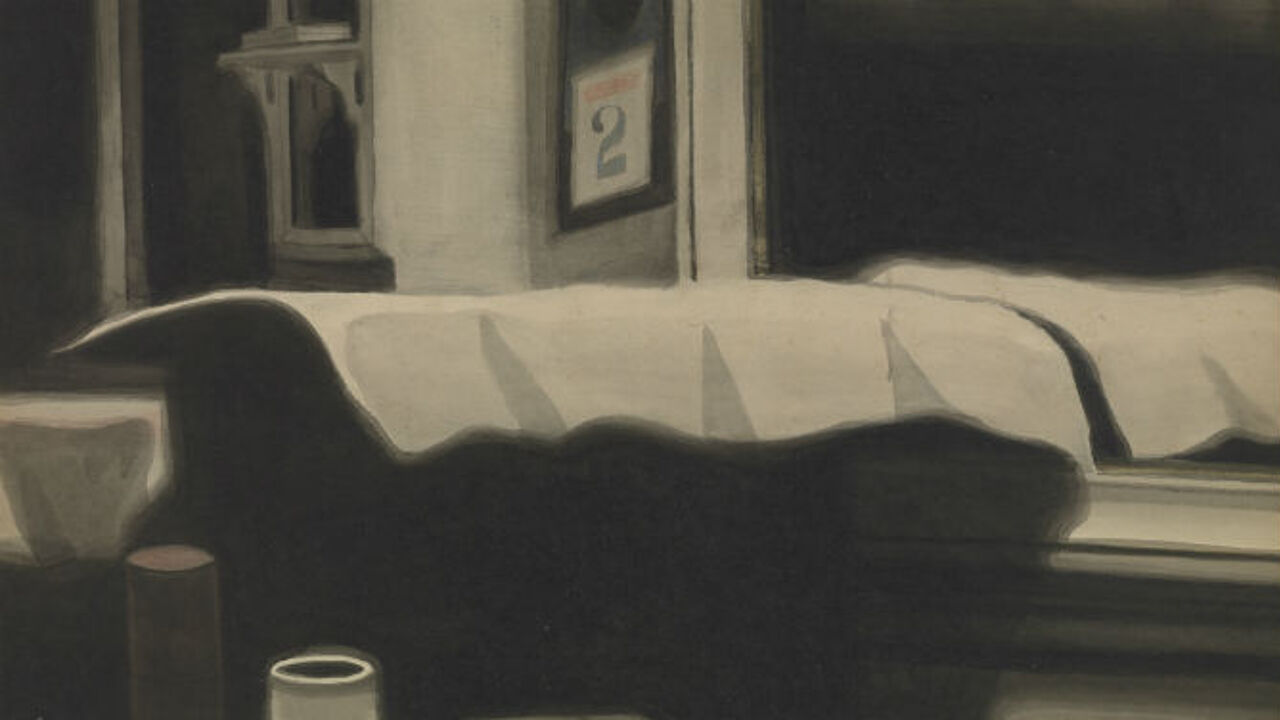 Johan De Smet: "There is a portrait of Frans Masereel by De Bruycker. Also works by the prolific James Ensor that show how he would draw on every available scrap of paper. The exhibition also features work by Leon Spilliaert, an artist who worked from home until his marriage and didn't really have a studio of his own. However, he did always paint inside and despite his choice of subject, often seascapes, never in open air."
The exhibition 'Geta Brătescu, an exhibition for yourself', runs at the MSK in Ghent until 14 January 2018.