Spectacular fire at Antwerp industry zone
The local disaster plan was declared in Wommelgem in Antwerp Province early this morning after fire broke out at an industrial site in the town.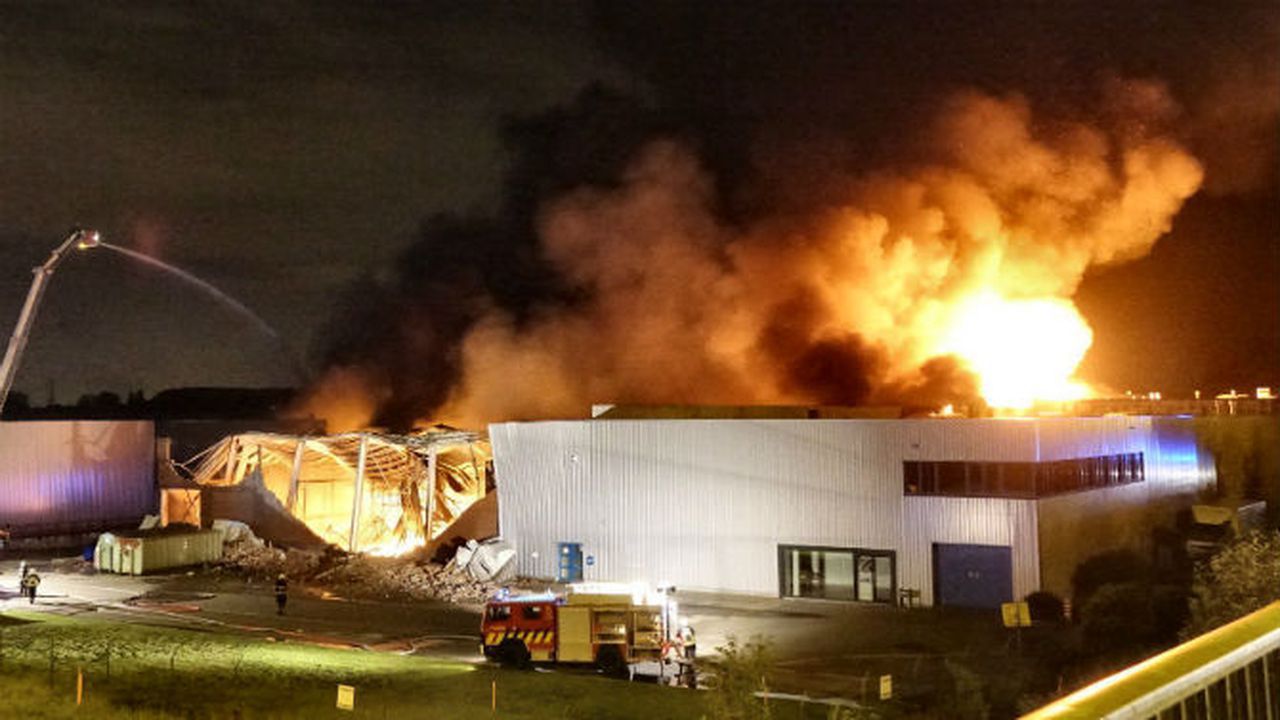 It was around 5AM when fire broke out on the industry zone along the E34 motorway. A building complex that houses six businesses went up in flames.
Local mayor Frans Gys says that nobody was injured in the incident. The local fire service needed to be reinforced from Antwerp to tackle the blaze. Tankers were used to bring water to the scene. A nearby road had to be closed. Local people were advised to keep windows and doors closed as a precaution.