Skeleton of beached rorqual gets new home in Ghent Cathedral
The skeleton of Leo, the rorqual that was washed up in the Port of Ghent, East Flanders has been given a new home. From today Leo will spend several months at Saint-Bavo's Cathedral. The cathedral is one of four locations in the city that will be displaying items of special scientific interest as part of an exhibition by the University of Ghent.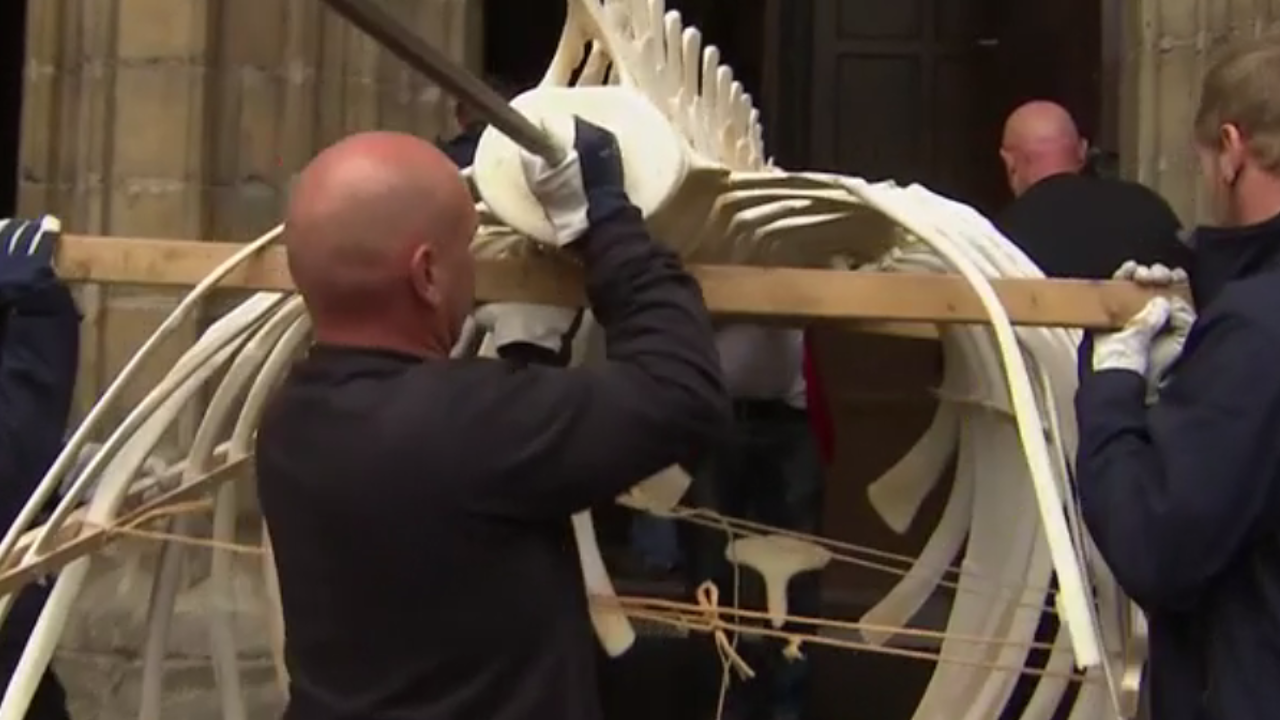 Leo beached in the Port of Ghent in late 2015. He died after a collision with a boat. Once he was removed from the water, he the University of Ghent carried out research on his remains. The rorqual's skeleton was cleaned up before putting it into the university's scientific archive.
Today Leo has been moved from the Ghent University Museum to Saint-Bavo's Cathedral where his carcass will be displayed as a work of art.
As part of the commemorations of the 200th anniversary of the founding of the University of Ghent, the university's museum is displaying some of its collection at 4 sites across the city.
The "Out of the box" project aims to bring people closer to the world of science in a context that is anything but every day and to set them thinking about the relationship between art and science. The four other sites are Saint-Peter's Abby, the Dr Guislain Museum and the Ghent Design Museum.