Leuven solar vehicle team in pole position
The Punch Powertrain Solar Team that is made up of engineering students from Leuven University has come first in the qualification round for the 2017 World Solar Challenge in Darwin, in Australia's Northern Territories. The Leuven University team starts the 3,021 kilometre race to Adelaide in pole position.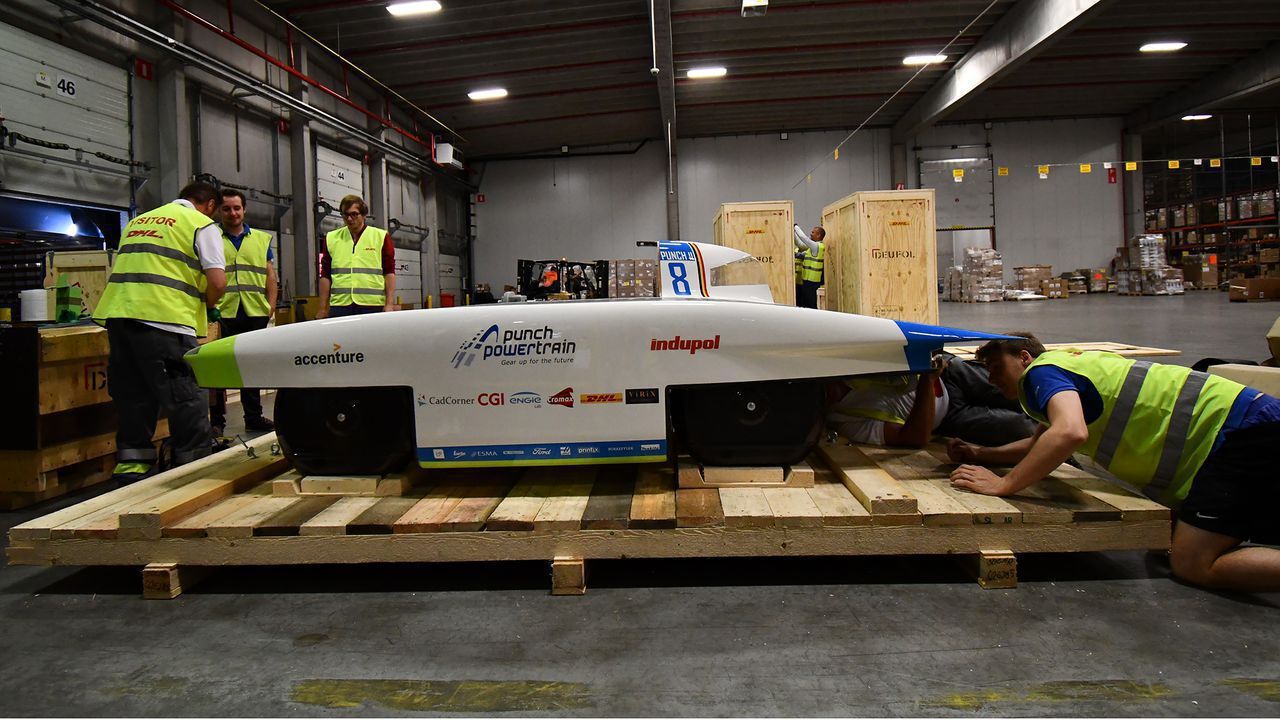 The Punch Powertrain Solar Team is one of 26 teams from all over the world that are taking part in the bi-annual event. Two years ago the Leuven (Flemish Brabant) team finished 5th in its category.
This time around the Flemings have higher ambitions, not least thanks to their excellent performance in the qualifying round.
The team's pilot Bert Longin told VRT News that "I've been in Australia for a week now and I have been able to see how hard the students have been working".
The team's spokesman Thierry Gerritse said that "There is a great buzz around the entire team".

The Punch Two solar car has taken 15 months to build and can travel at speeds of up to 120 km/h. The car ways 143 kg.