A hard-fought victory for the Belgians
Belgium's national football team the Red Devils remain unbeaten in their World Cup qualifying group after a 4-3 away win against Bosnia-Herzegovina. The Belgians had little trouble scoring against the vulnerable Bosnians. However, defensive errors by the Belgians made for and exciting game.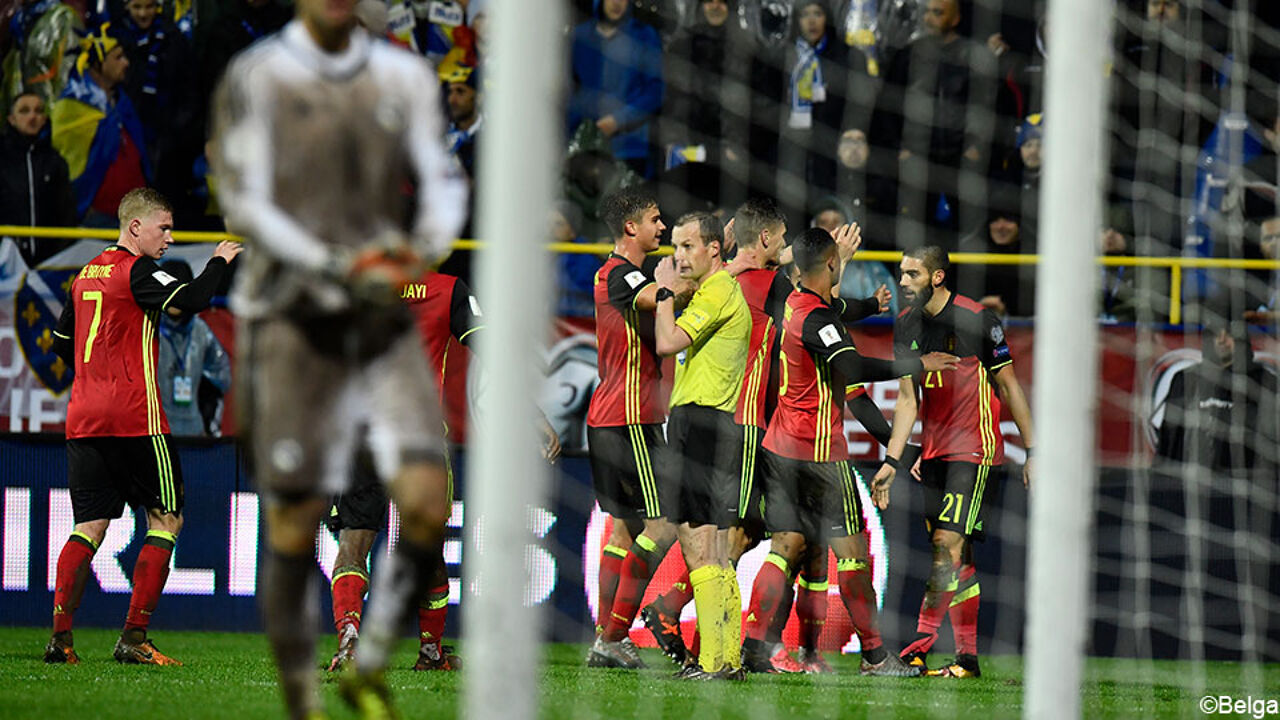 The Belgians got off to a flying start with an early goal by Meunier. The Bosnians had trouble with the duo Meunier-Hazard. Based on the first quarter of an hour of play it seemed like the Belgians were going to walk it.
However defensive nonchalance allowed the Bosnians back into the game. To make matters word the lynchpin of the Belgian midfield Fellaini left the field injured. Sporting Anderlecht's Dendoncker was brought in to replace him.
The Bosnians drew level a just after through Medunjanin. The Red Devils lost control of the game completely during the closing stages of the first half and Visca put Bosinia 2-1 up on 39 minutes.
The national team coach Roberto Martinez took action during half time. He replaced the almost invisible Dries Mertens for Youri Tielemans. The Belgians were able to apply more pressure, but had difficulty creating chances.
Thankfully and act of individual brilliance by Carrasco result in Belgium drawing level. His shot was blocked but Chelsea's Batshuayi scored on the rebound. This seemed to set the Belgians free.
There was some good combination work from De Bruyne aand Hazard. Tielmans tried a long-range shot. Eventually, it was Jan Vertonghen that put Belgium 3-2 up on what was his 96th appearance for the national team.
However, it wasn't over yet and the Bosnians drew level with a Dumic goal 8 minutes from time. A goal by man of the match Yannick Carrasco a minute later made for a final score of 4-3 to Belgium.
Unbeaten in their group, the Red Devils have 25 points from 9 game. Belgium take on Cyprus in their final group stage game in Brussels on Tuesday.