Derwael takes bronze in Montréal
Nina Derwael has made history taking Belgium's first ever medal at a World Artistic Gymnastics Championships. The 17-year-old from the village of Velm in Limburg province took bronze in the final of the uneven bars scoring a personal record of 15,033 points.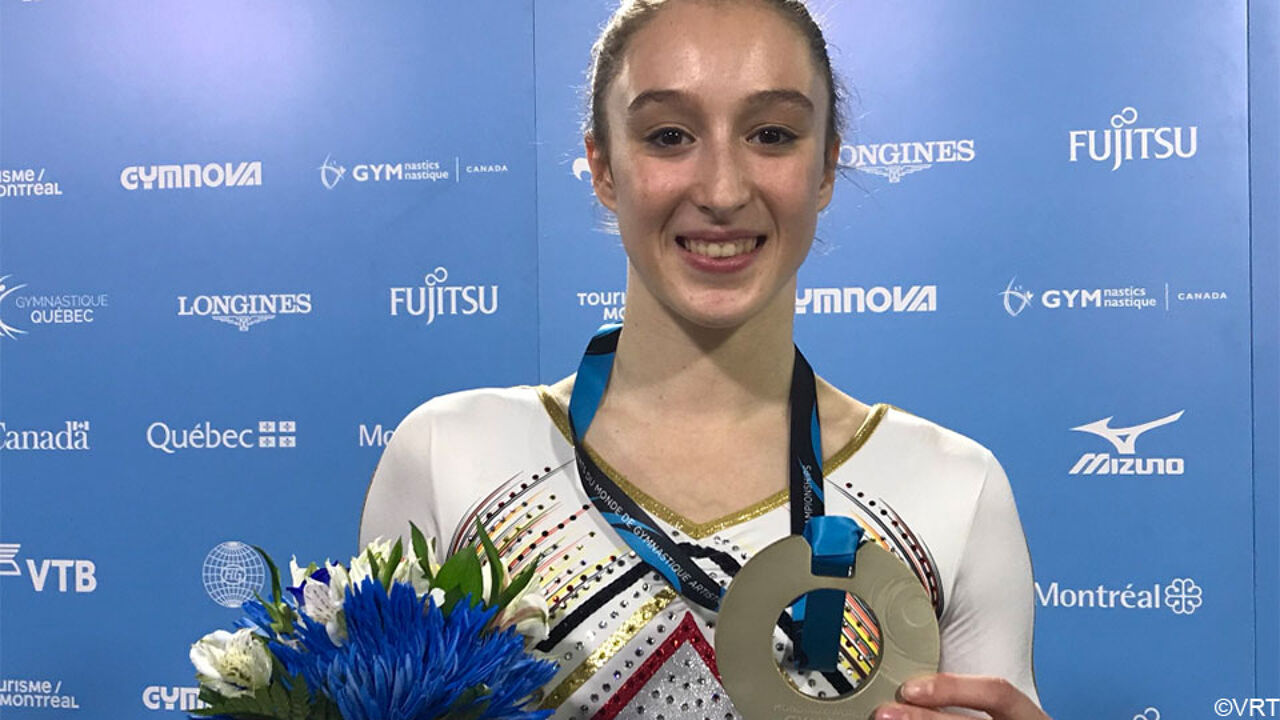 The winner, China's Fan Yilin scored 15,166 points.
Nina Derwael was the second gymnast up in the final after Ukraine Diana Varinska. She performed brilliantly amassing her best ever score. Only China's Fan Yilin (15,166 points) and Russia's Eremina Elena (15.100 point) did better.
The bronze medal follows Nina Derwael's triumph in the European Championships earlier this year.
On Friday evening Nina Derwael came 8th in the all-round competition.