Greenpeace brings on the sun
Activists from the environmentalist organisation Greenpeace used yellow paint to transform the Schuman roundabout in the heart of Brussels European district into a giant sun. The roundabout and the adjoining streets were painted yellow using degradable paint early on Monday morning. The idea behind the paint job is to focus attention on renewable energy.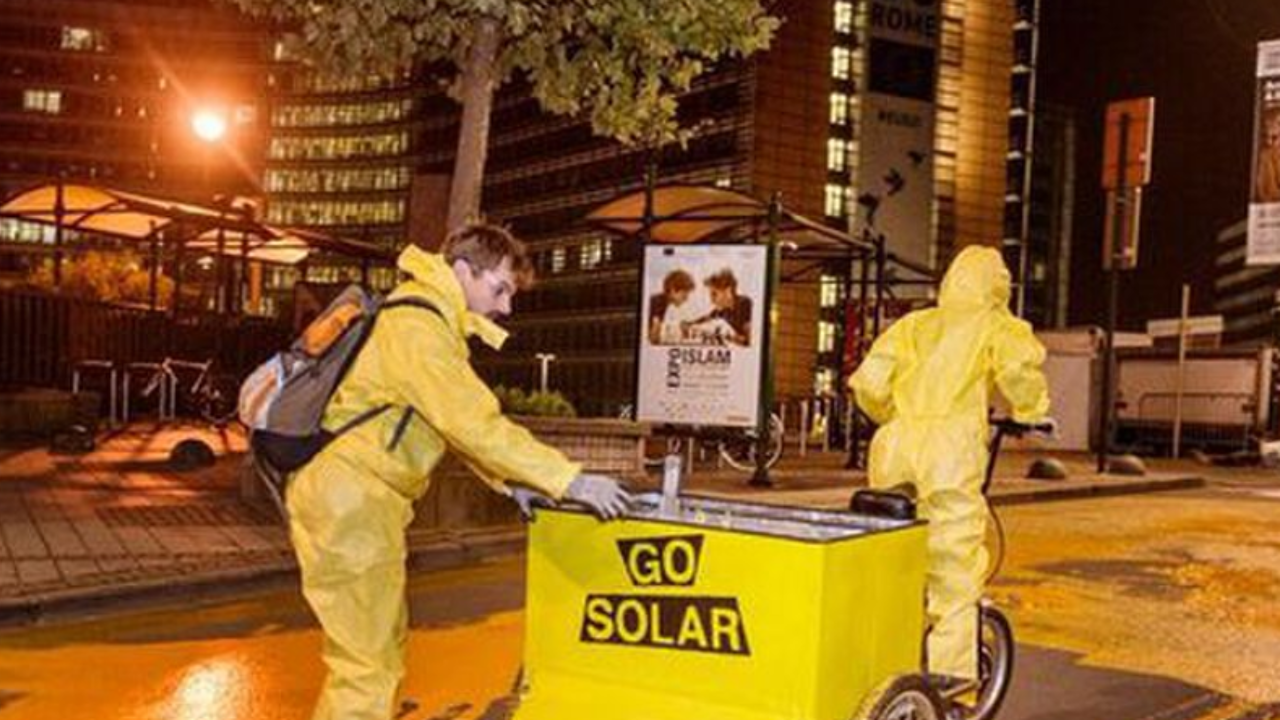 The activists also unfolded a banner asking the EU to go full out for renewable energy and to step back from using fossil fuels such as coal.
Joeri Thijs of Greenpeace Belgium told VRT News that "Europe has great potential when it comes to renewable energy. Citizens, cooperatives and companies are enthusiastic about taking part in the energy revolution and to produce electricity from wind, water and solar power. It is high time that the EU prises the energy system out of the hands of the big players that continue to invest in dirty fuels such as coal and returns control to the people".
The protest caused some traffic issues in and around the Schuman roundabout. The yellow paint was removed at the request of the police.