Charles Michel: "We'll carry on reforming to the very last"
The Federal Prime Minister Charles Michel (Francophone liberal) has said in his annual policy statement that the Federal Government will continue on the path of reform until the very end. Speaking in the Chamber of Representatives on Tuesday afternoon, Mr Michel said "We will carry on governing until the very last". In a reaction to today's strike by the socialist public service union ACOD Mr Michel said that the Federal Government will "always continue to defend the right to work".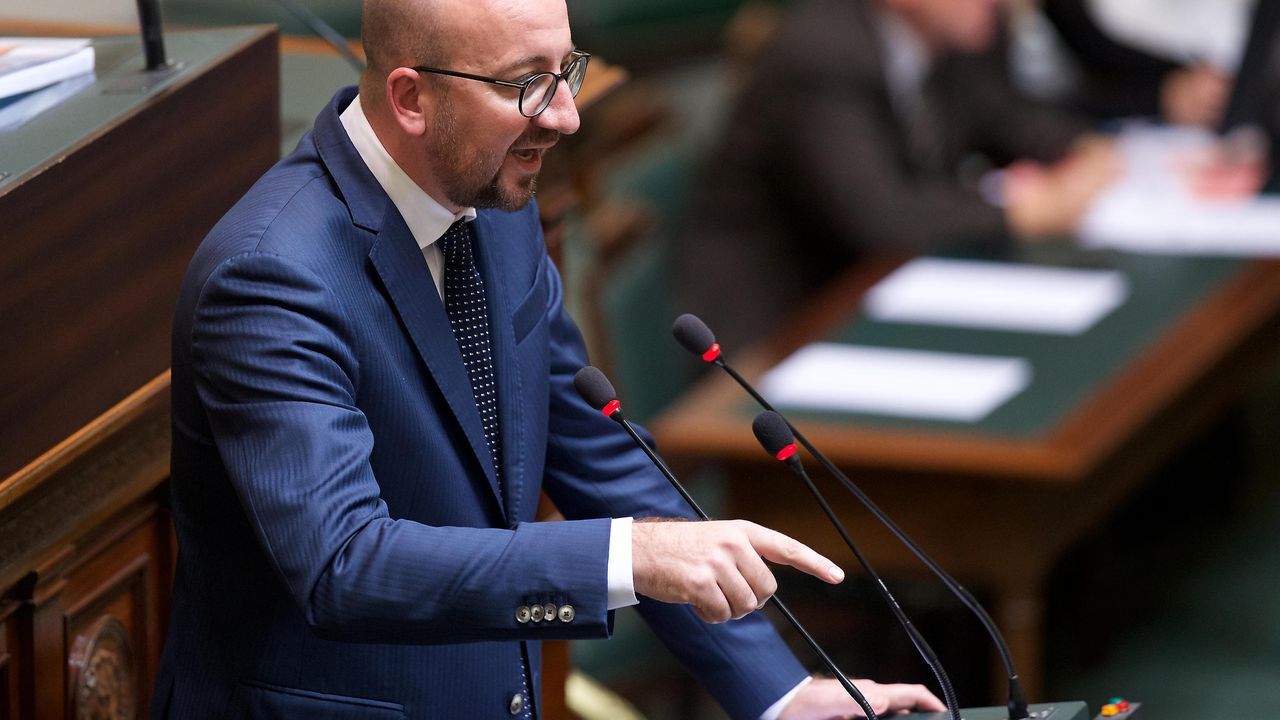 Mr Michel was keen to stress that the socio-economic measures taken by the Federal Government over the past three years have had a positive impact.
Jobs have been created and thanks to tax shift those on low and average wages now take home the equivalent in extra thirteenth month in net salary.
The Prime Minister sees three area of policy where work still needs to done: welfare, social cohesion and freedom. With regard welfare "it's a priority to reduce pressure at work".
As regards social cohesion, the Prime Minister highlighted the fight against poverty. However, at the weekend, the Secretary of State responsible for tackling poverty Zuhal Demir (Flemish nationalist) said that she didn't believe that the lowest benefits will have been raised to the European poverty threshold by the end of the legislature.
Mr Michel said that ever the past three years the minimum level of social security payment has been increased 5 times. He added the increase under the present government is almost twice what it as under the previous government.
A further 590 million euro has been earmarked for increases to benefits.
Extra security measures
The Prime Minister pointed to measures designed to improve security and reforms to the criminal justice system. He admitted that there have been shortcomings in the treatment of the victims of last March's terrorist attacks.
With regard to asylum and migration policy, Mr Michel said that Belgium fulfils all its international obligations. "Belgium remains a country that offers refuge, but abuses will no longer be tolerated".
With today's "Reaction Day" strike by the socialist public service union in mind, Mr Michel said that he would to thank everyone that has gone into work today".
"We continue to support talks between the social partners, but we will always support the right to work". The Prime Minister added that plans for a minimum service level during public service strikes will become a reality.
Mr Michel also hit out against personal attacks and called for greater serenity in political debate.
He promised that he and his government won't let their world be paralysed by the campaign for next year's local government elections. "People expect just one thing of us: that govern, govern and govern". With this in mind Mr Michel promised to carry on the path of reform.