Belgians arrive third at the World Solar Challenge
A team of engineering students from the KU Leuven has finished third at the World Solar Challenge, the world championship for solar cars in Australia. The Dutch team, the Nuon Solar Team from Delft, won the race.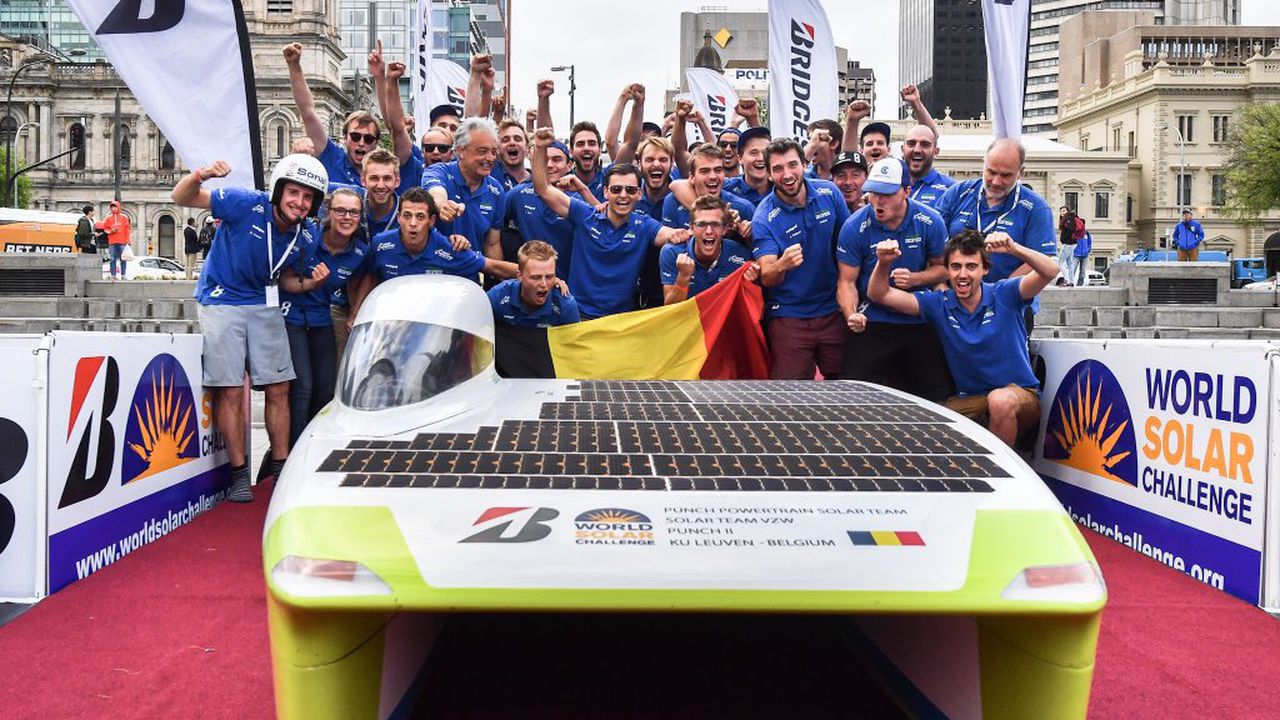 "It was an incredibly exciting race," says Thierry Garritsen of the Belgian team. "Due to technical breakdown, we were immediately hit back to sixth place in the beginning. But we pursued our efforts, and we believed in our opportunities. Except for a flat tyre, we largely avoided bad luck."
In the end, the Belgian team is very happy with that result and admits that the Dutch team had a better car.
Approximately 40 cars from about 21 countries participated this year in the sun race over 3,000 kilometres from Darwin, in the north of Australia, through the vast desert to Adelaide in the south. They all drove on solar panels. The heat was a big opponent for the participants: in the cabin of such solar cars, the temperature rises regularly up to 40 to 50 degrees Celsius.