White paint blocks off the Antwerp road ring
The Antwerp ring road is completely closed at Deurne, in the direction of Ghent, due to an accident, reports the Flemish Traffic Centre. A truck lost a load of liquid lime, which spread across the entire width of the road. The four lanes, the hard shoulder and the driveway Deurne are closed.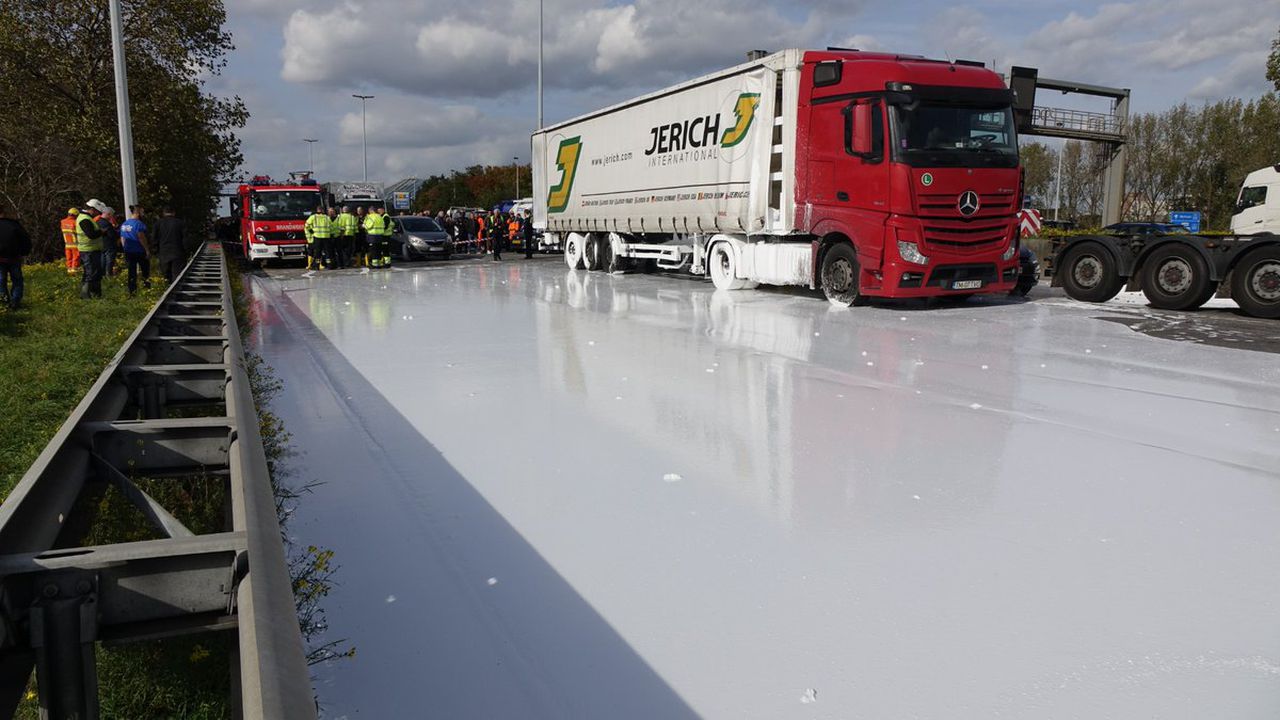 The lorry in question had to brake abruptly because a passenger car and another lorry collided with each other and then lost its load. The roads will probably be blocked for a long time. The Traffic Centre talks about "a very exceptional situation".
The Traffic Centre asks to avoid the surrounding area. The drivers who have to go from the north of Antwerp towards Ghent can go through the Liefkenshoek tunnel. Normally you have to pay to take that tunnel but it has been temporarily made toll-free in the direction of Ghent. The traffic jams on the Antwerp ring road and the A12 and E19 motorway connections are growing very rapidly.