Goal feast as Anderlecht win first match under new coach
The first match of the weekend was not short of goals. KV Mechelen and Anderlecht treated a sell-out crowd in the stadium and thousands of people watch the match at home to a veritable goal feast.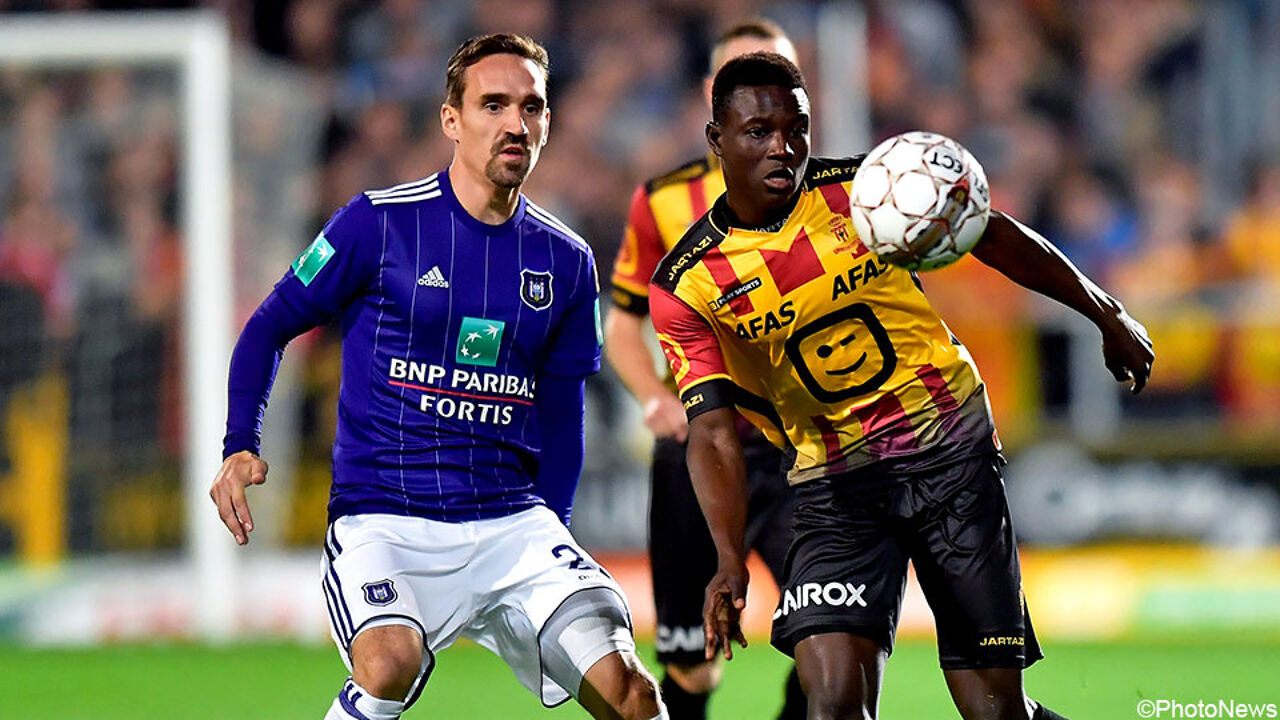 The 4-3 win was Sporting Anderlecht's first match under new Coach Hein Vanhaezebrouck. Anderlecht seemed to have it all in the bag by half time, being already 4-1 up.
Hein Vanhaezebrouck's starting 11 included Boeckx, Gerkens and Kums. Anderlecht posed little threat to the home side early on. However, this soon changed and the visitors became dominant.
The KV Mechelen defence was turned inside out. Gerkens' goal on 18 minutes was an example of this. Hanni pass the ball straight to Gerkens who did the business.
All KV Mechelen could offer in return was a header from Cocalic.
At the other end Kums just missed out on putting Anderlecht 2-0 up by a hare's breath.
Anderlecht finally (and deservedly) went two up on the half hour thanks to Onyekuru goal. Schoofs pulled one back three minutes later.
However, goals from Onyekuru on 37 minutes and Teodorczyk on 43 minutes saw the half end 4-1 in Sporting Anderlecht's favour.
 
KV Mechelen dominant in the second half
The second half saw KV Mechelen shore up their defence and create chances up front against an Anderlecht side that thought that the match had been won.
Nevertheless, Cocalic was forced to clear a Teodorczyk effort from the line. 30 seconds later it was 4-2 when Pedersen pulled one back for Mechelen.
KV Mechelen carried on pushing forward. El Messaoudi efforts went just over.
Bandé's goal in the first minute of stoppage gave KV Mechelen hope that they might just salvage a point. However, it proved too little, too late and the match ended 4-3 in Sporting Anderlecht's favour.