Woman dies in fire after gas explosion
One person has been killed in a fire in the East Flemish town of Lokeren. The fire started as a result of a gas explosion that was caused by a car crashing into an empty shop on Lokeren's town square at high speed. The motorist hit gas pipes inside the shop during the collision. There were a number of explosion and the empty shop was soon engulfed in flames. The motorist fled but has since given himself up to police.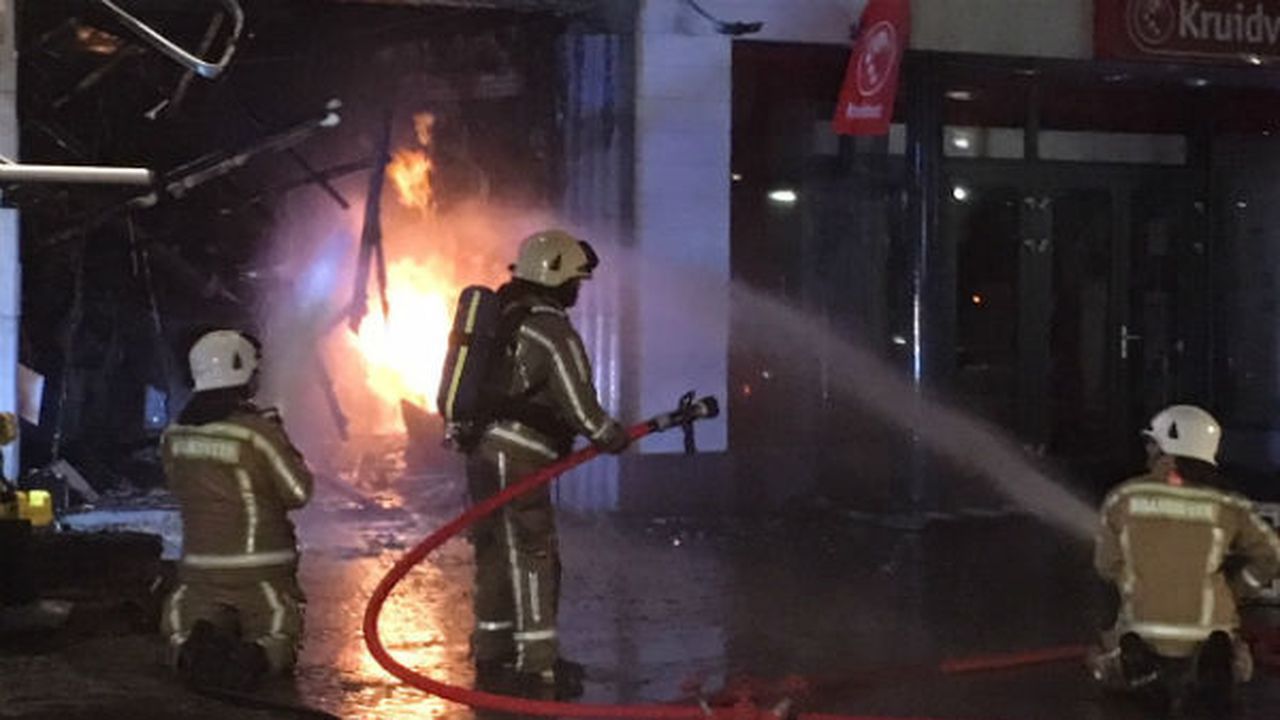 By the time the fire service arrived the flames had already reached the outside of the shop. Four fire-fighters were injured. Later the emergency services found the body of a 65-year-old Polish woman that lived on the first floor above the empty shop.
Due to the explosion and the gas leak that followed. Fire-fighters had great difficulty putting out the blaze. Workers from the gas distribution company Eandis attended the scene to turn off the gas supply.
The driver of the car was slightly injured. He fled the scene. He handed himself over to police on Monday morning. The 21-year-old is from Lokeren and was already known to police.
He will be question by a Dendermonde (East Flanders) Examining Magistrate. The Judicial Authorities want him to remain in custody.