New rush-hour lanes on four more stretches of Flemish motorway
The Flemish Government is to invest 64 million euro in the installation of a further four stretches of rush hour relief lanes. The lanes, which use the hard shoulder as an extra lane when heavy traffic necessitates it; will come on stretches of the E17, E40, E313 and the E314 motorways.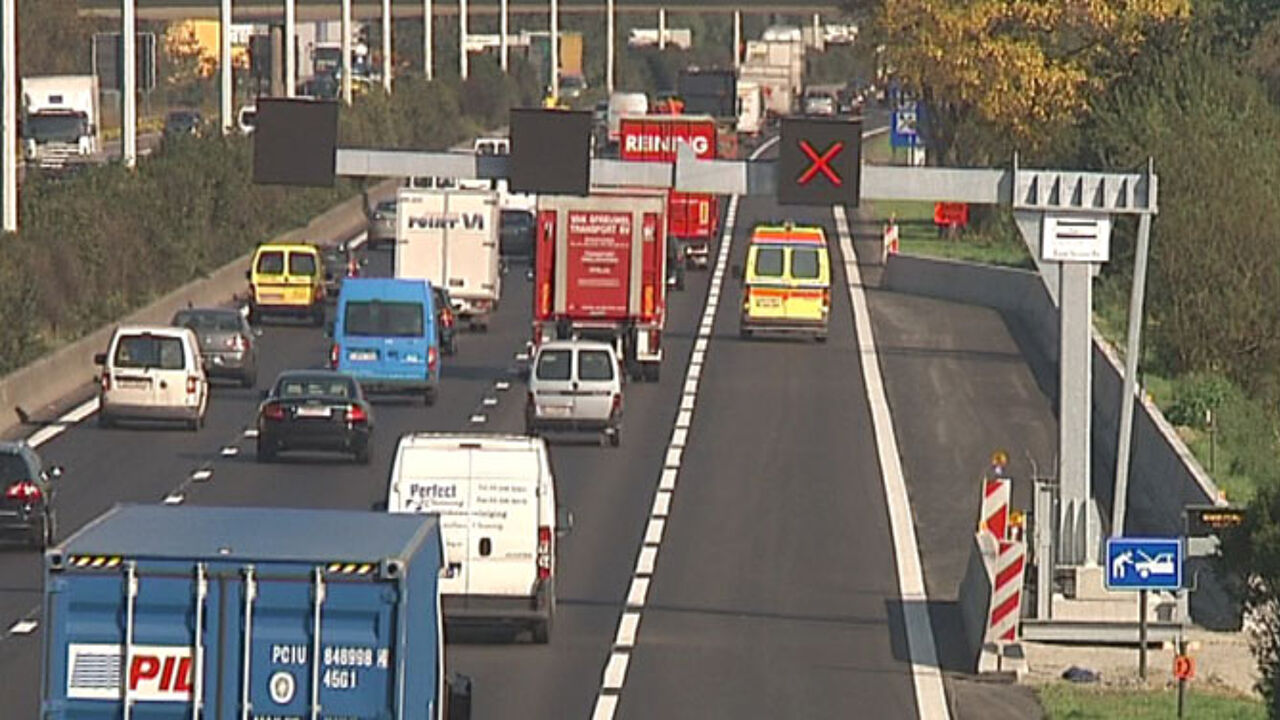 Overhead signs above the motorway indicate when the extra lane can be used. The Flemish Transport Minister Ben Weyts (nationalist) announced the four new stretches of rush hour lane in an answer to parliamentary question tabled by the liberal member of Flemish Parliament Mathias De Clercq.
There are currently 3 such stretches of rush hour lanes in use.
On the E313 Antwerp – Hasselt motorway between Antwerp East and Ranst, the E40 Brussels to Liège motorway between Sterrebeek and Bertem (Flemish Brabant) and the E19 Antwerp to Breda motorway between Antwerp North and St. Job-in't-Goor.
The four new rush hour lanes will be on the E17 Kortrijk – Antwerp motorway between De Pinte and Zwijnaarde (East Flanders), the E40 Brussels to Ghent motorway between Groot-Bijgaarden and Affligem (Flemish Brabant), the E313 Antwerp to Hasselt motorway between Beringen and Lummen (Limburg) and E314 Leuven to Genk motorway between Wilsele and Aarschot. (Flemish Brabant).