Gerhard Richter at S.M.A.K.
The Ghent contemporary art museum, the S.M.A.K., is showcasing the work of the renowned German conceptual artist Gerhard Richter in the first exhibition of his work in Belgium since his travelling show stopped off at the Bozar in Brussels in 1976. Gerhard Richter About Painting runs until February 2018.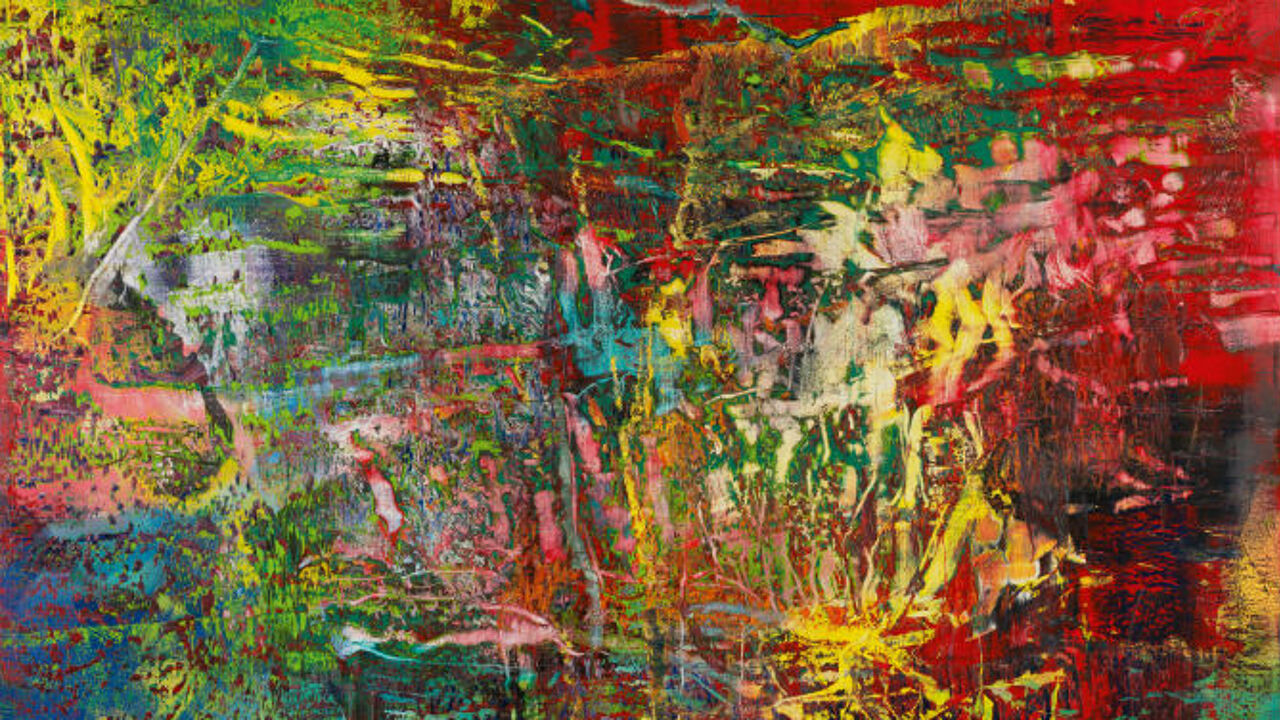 Richter is an artist who was born in Dresden in eastern Germany in 1932 during the Nazi era. He grew up in the Communist German Democratic Republic where he trained as an advertising painter and later moved to West Germany. S.M.A.K.'s senior curator Martin Germann ranks him together with greats like Matisse, Pollock and Warhol.
The present Richter exhibition has been created around two key glass works, his first work in glass, « Four Panes of Glass » that is on loan from a Ghent collector and the more recent « House of Cards » (photo below). It is a co-operation between the Kunstmuseum of Bonn that brought together the works from the Sixties and Seventies, when Richter was influenced by Pop Art, and the S.M.A.K. that is responsible for the second part of the exhibition showing works from the last 14 years.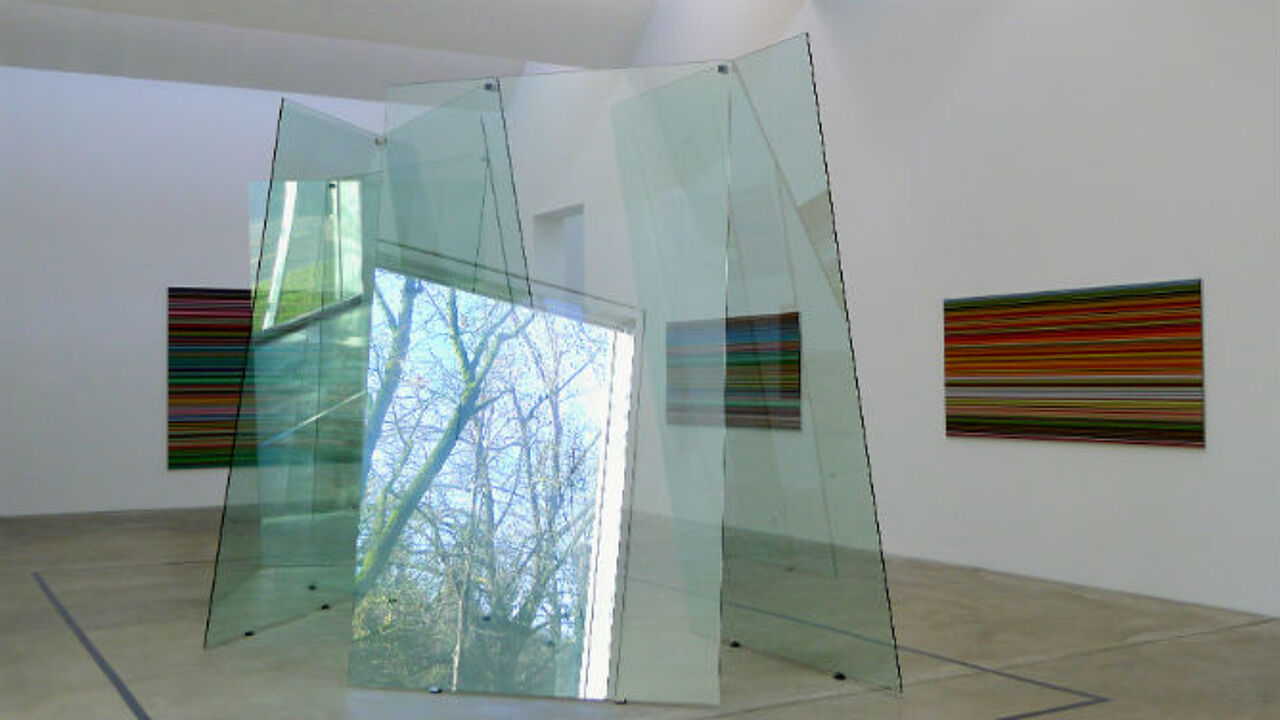 Richter believes the medium of painting isn't capable of representing or replacing reality.
Martin Germann: « He was keen to react against the idea that photography provides an objective representation of reality. His paintings deconstruct. He creates painted photography and blurred images."
« We've tried to explore his motives and show how he reacted to the world. The S.M.A.K. believes it's crucial for a museum to work with a living artist. In the works centred on « House of Cards » we've concentrated on the last 14 years. Our co-operation with the artist has also allowed us to present « Abstract Paintings », a series of unseen works, fresh from the studio that have not been displayed before. »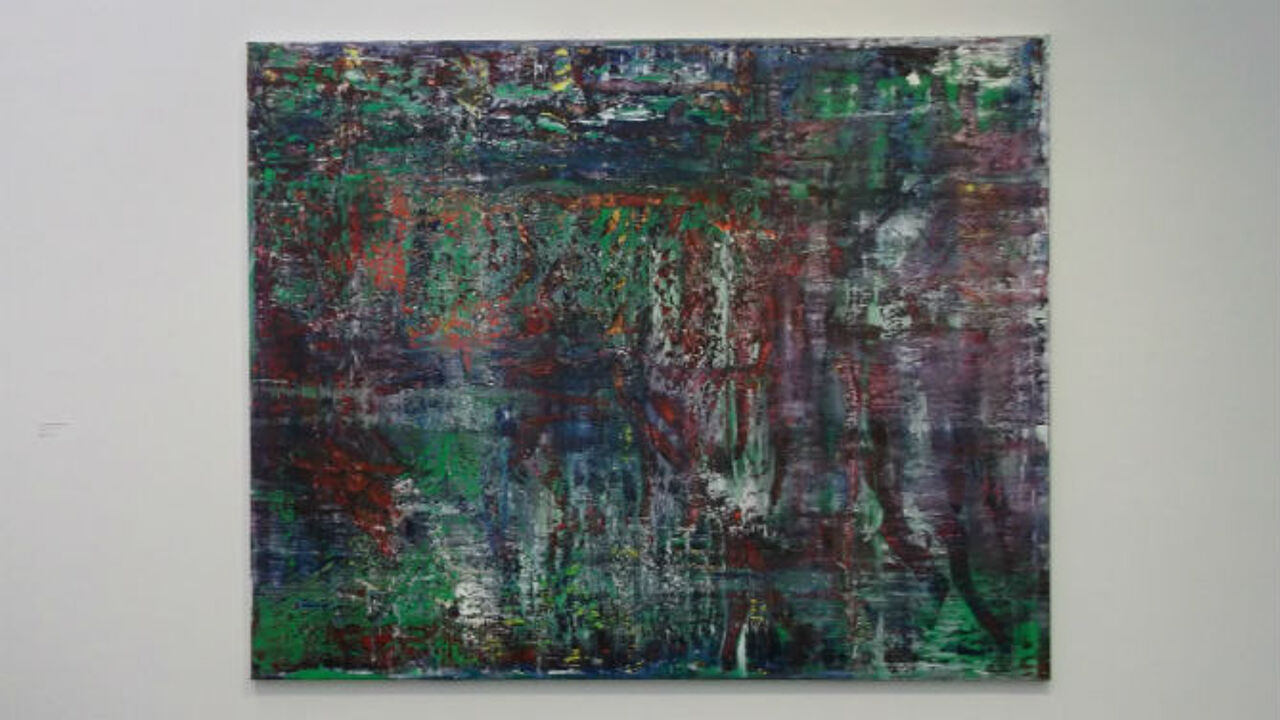 Today Richter is based in Cologne. One of the key works on show dates from the late Eighties when members of the terrorist Red Army Faction were being jailed. His work « Blanket » (1988) shows how history is wiped out and explores to what degree painting can represent history.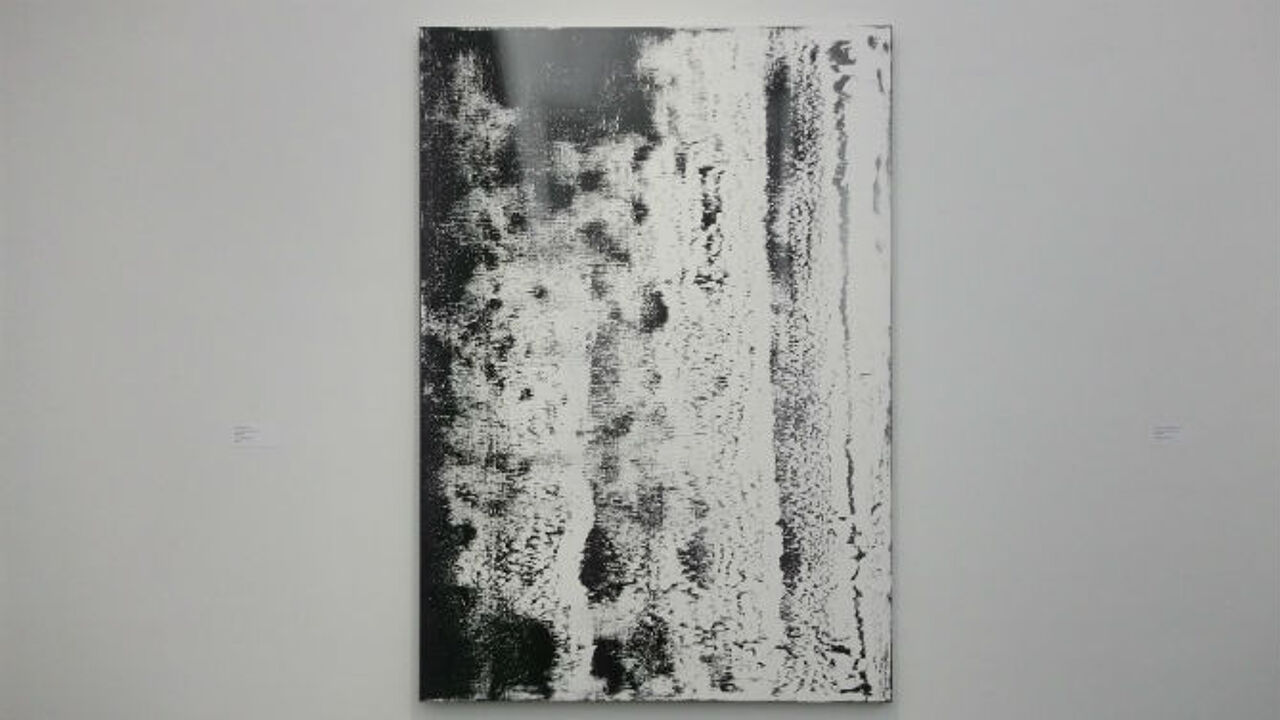 One of Martin Germann's favourite works is « Fence ». It shows a fence, the view from Richter's studio, but given the refugee crisis it also become a talking point in that context. Landscapes are another firm Richter favourite. "He enjoys creating images that speak to everyone" says Germann "and is definitely not an elitist artist." Here Germann is pictured in front of « Strip », a work dating from 2013/16 that is not a painting, but a digital print on paper.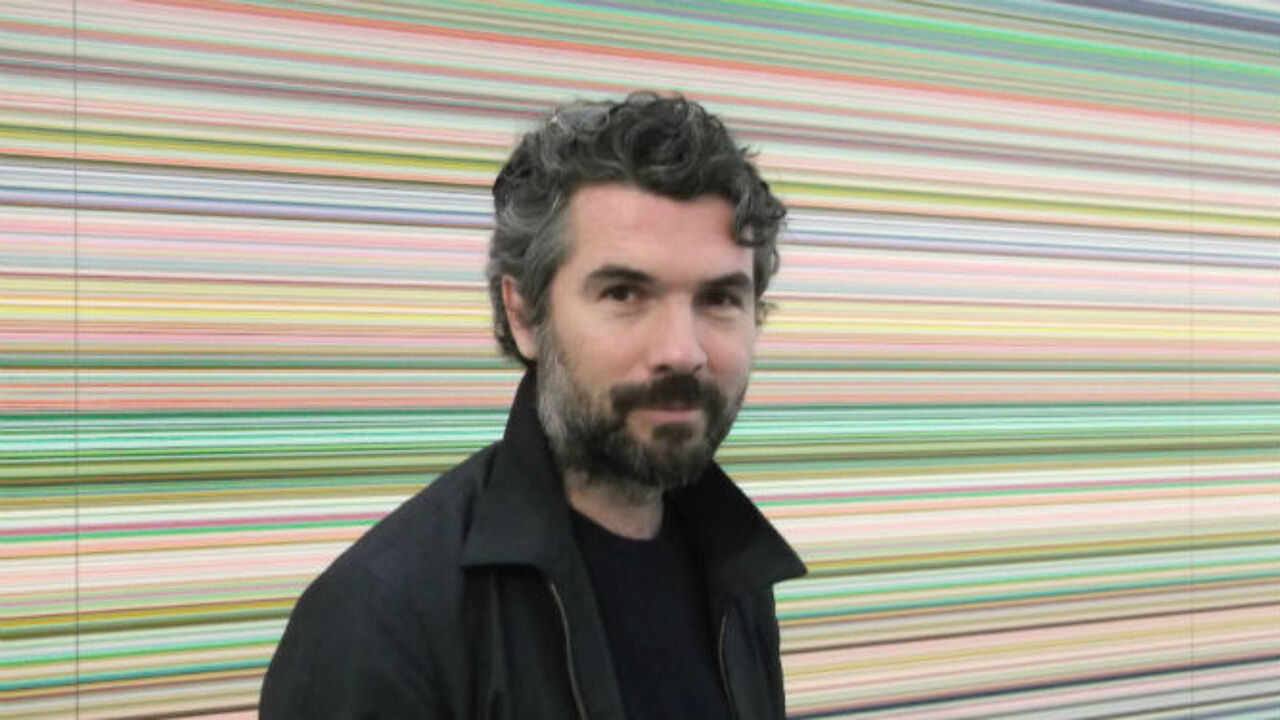 Works from Richter's current period are centred on the glass construction « House of Cards ». Martin German: « It's like an iceberg. These are free-standing glass panels that could have been constructed in any way. They form an illusion on his work as a whole and mirror what he did in the Sixties. Richter identified « House of Cards » as the true companion piece to « Panes of Glass ».
Richter is also fascinated by the question how visibility is created. Today, in the Digital Age, machines and an unseen process play an increasing role, a phenomenon that inspired this allegory on the digital process.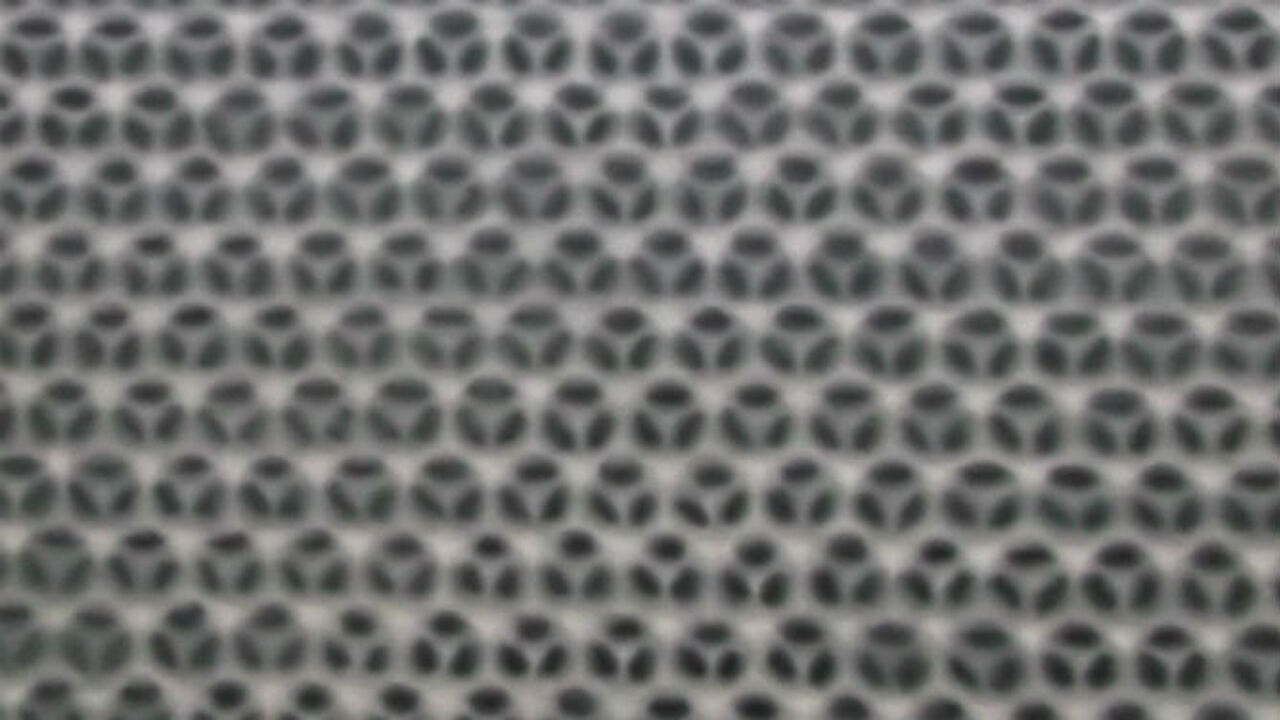 The exhibition Gerhard Richter About Painting runs at S.M.A.K. in Ghent until 18.02.2018.