oBikes emerging in Brussels: "Avoid fishing teams"
Chinese oBikes, part of the free-floating system of shared bicycles, have made their entry in Brussels. While the bicycles may have various advantages, the system also has its disadvantages, our colleagues of the current affairs programme Terzake found out.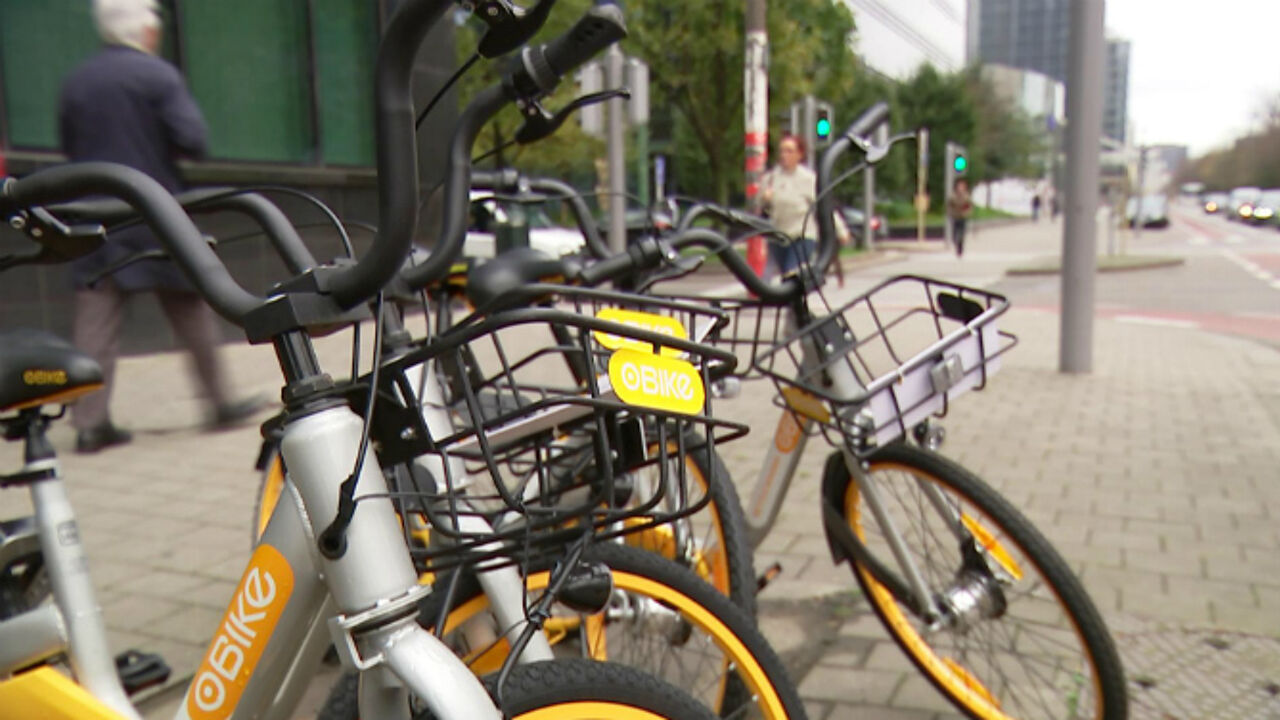 Brussels already had the Villo system of public bikes, but this worked with bike stations, where you had to collect one and leave it behind. The oBikes work under a so-called free-floating system: you can pick them up anywhere - using your smartphone to scan your surroundings to find one - and leave them behind anywhere. You unlock the bicycle and make the payment using the digital QR code.
Nothing but good news, you would think. Hugo Yo of oBikes told Terzake "you don't need a special card, or you don't need to find a station first, where your card may not be working, and you don't have to find a docking station to put it back."
"Now and then, we see one hanging from a tree"
Wouter Baert of the Flemish cycling monitoring body Fietsberaad Vlaanderen says that "this is indeed good news. It's a good mobility tool. You can reserve the bike quickly, and leave it behind quickly. But the disadvantage is that nobody feels responsible for them. The bikes are not being left behind properly. Nobody looks after them."
As a matter of fact, the concept of "free parking" is being interpreted literally by some. In Australia, the bikes are sometimes dumped in the water, with some making it their specialty to fish them out again.
Pascal Smet, the Brussels Mobility Minister: "There is a negative side. For the moment, the bikes are sometimes left behind in places where they shouldn't be left behind. Now and then, we see one hanging in a tree or floating in the canal. This is not good, but we will create a legal frame to prevent this. But the concept of bike-sharing itself, is good for the city."
Users' data can be a gold mine
Hugo Yo says that the company has no intention of selling the data of the users to commercial partners, at least not in the short run. First, they want to conquer a place in Brussels, and possibly other cities such as Ghent and Antwerp. However, Ghent already said it wants strict rules on where to leave the bikes behind.
Smartphone applications can often generate quite some money, if private users' data are sold to commercial partners. Brussels wants oBikes to share the data with them in a first phase, but this still has to be discussed.