Something special to see at Diesdelle station
A new giant mural can be seen at Diesdelle station in Ukkel since Friday. Belgian Rail says the work should "create a sense of security and counter vandalism". The mural covers 1,800 square metres and was created by 25 different graffiti artists, who let themselves be inspired by Magritte, Da Vinci, Hans Vandekerckhove and Jacek Yerka, La Dernière Heure writes.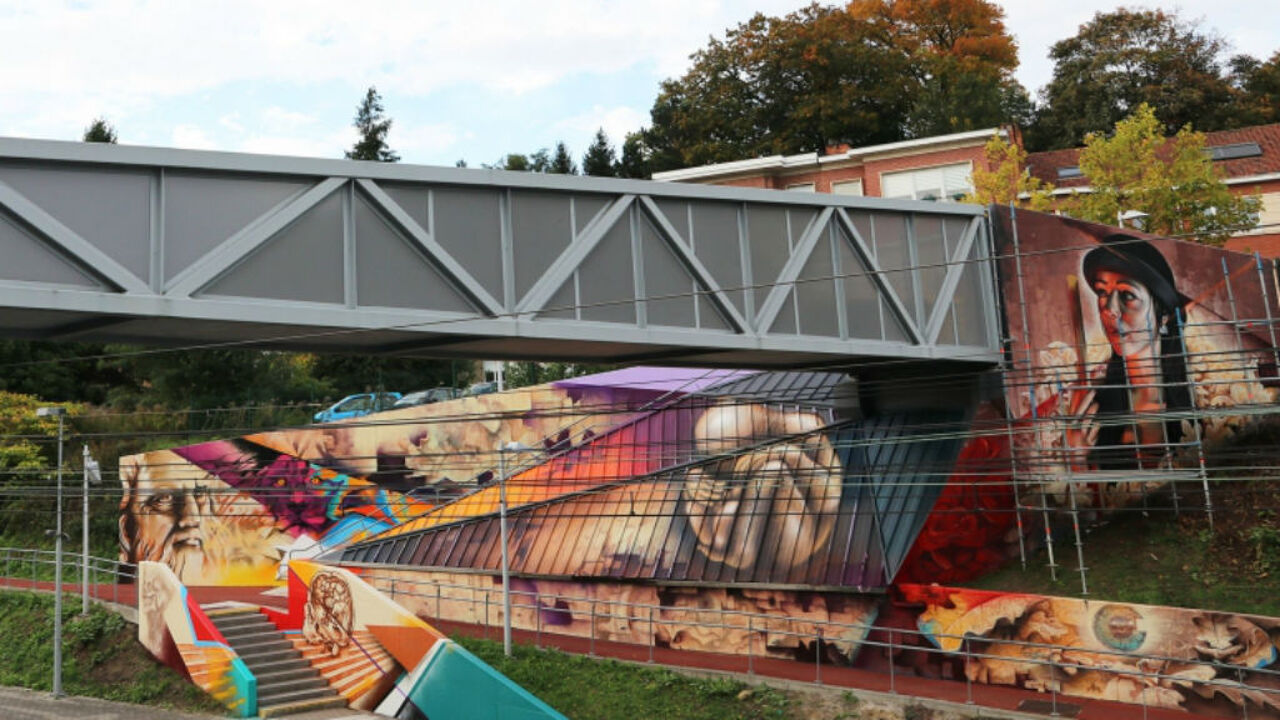 The federal Transport Minister François Bellot came to the site for a short ceremony together with Ukkel Mayor Boris Dilliès (Francophone liberal) and the Alderwoman for Culture Carine Gol-Lescot.
As you can see, the mural combines different styles and techniques, like a trompe l'oeil.