Chinese electric buses at Brussels Airport
Brussels Airport is to use Chinese electric buses for internal transport on the tarmac as from next year, De Tijd reports. A public tender had been initiated, with the Chinese coming out on top, but the procedure had been suspended after protest by Belgian manufacturers. Until now.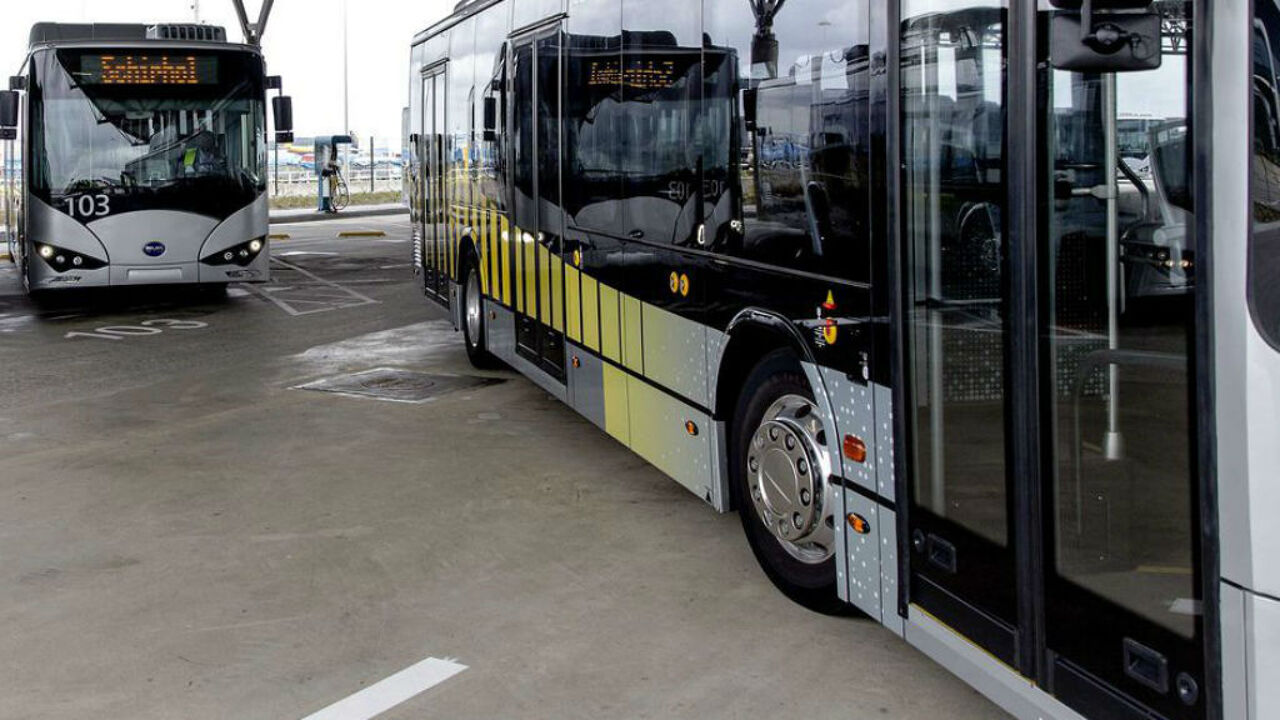 30 electric buses manufactured by the Chinese company BYD will be carrying passengers between the terminal and the aircraft as from next year.
Belgian manufacturers had taken the matter to court, after which Brussels Airport was asked to better motivate their choice and price comparison. This has happened now, although the official signatures to seal the deal still have to be put on paper.
The electric buses are not be confused with another pilot project at the airport. The Flemish public transport company De Lijn has started a project with self-driving buses, running on electricity, between the cargo hub Brucargo and the terminal.