Anderlecht have a lucky evening in Eupen
In football, Anderlecht were lucky to bag the 3 points in Eupen. Eupen first scored 2 own-goals, with Anderlecht surviving an Eupen storm after the break, taking it 2-3. KRC Genk were held to a draw by KV Kortrijk, while KV Oostende are back on track and Zulte Waregem put an end to a bad spell.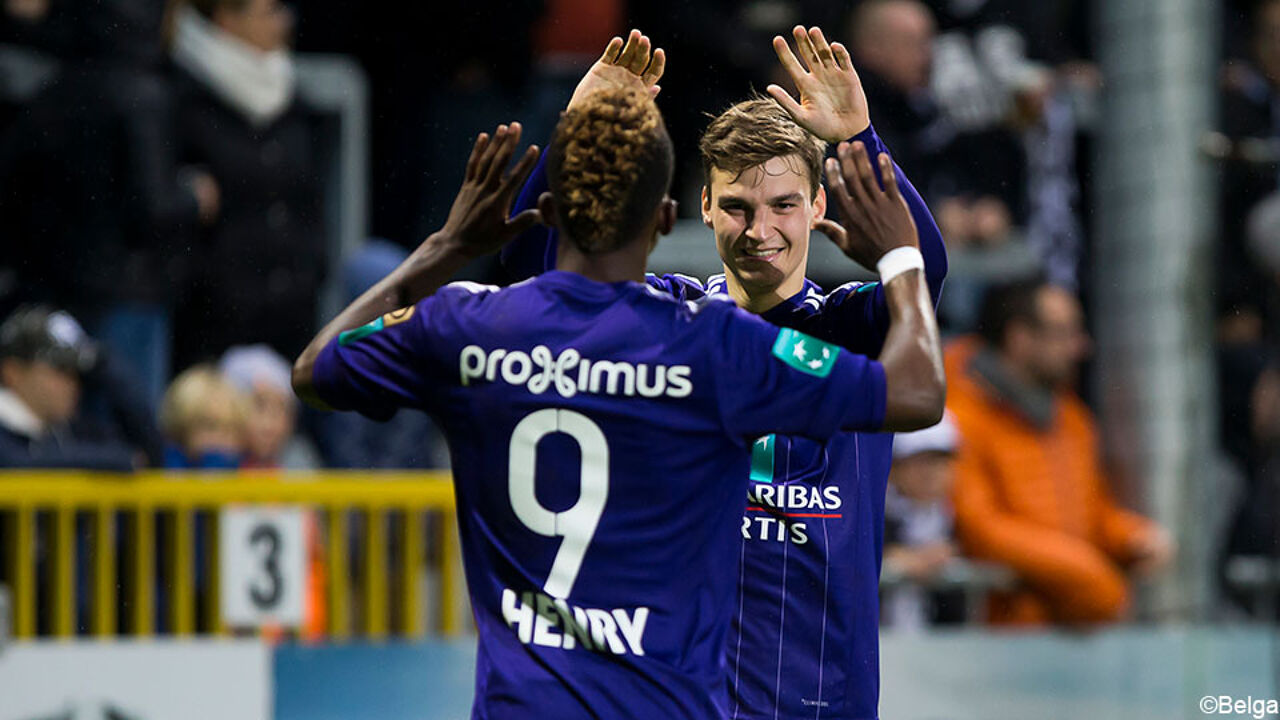 Defending champions Anderlecht are still searching for their best form, also after the arrival of the new coach Hein Vanhaezebrouck. In Eupen, they were helped by the Pandas, who scored twice for... Anderlecht in just a couple of minutes around the half hour. Playmaker Sofiane Hanni made it 0-3 before the break, but Anderlecht still got into trouble in the second half.
Luis García first made it 1-3, and Siebe Blondelle missed an enormous chance for 2-3. A crucial blunder, because Eric Ocansey still managed to score another one for KAS Eupen in the end: Eupen came just a goal short to take at least a draw.
KV Oostende no longer in last place
Zulte Waregem bounced back from four successive defeats to beat KV Mechelen 2-1. KV Mechelen are further adrift now, becoming bottom-of-the-table. The management is still looking for a new coach, but should not lose too much time.
KV Oostende are no longer in last place after taking it 0-3 in Lokeren, posting back-to-back wins.
KRC Genk, who managed to beat both title challengers Anderlecht and Club Brugge in the last two days of play, were now held to a disappointing draw (0-0) by modest KV Kortrijk. To make matters worse, Karelis missed a penalty for Genk.
Frustration at AA Gent
Ambitious AA Gent, the 2015 champions, remain in the doldrums after losing 2-1 at Charleroi. AA Gent were furious, as they didn't get a penalty very late in the match - one of the Charleroi players had committed hands in the penalty area, but the referee didn't give Gent a penalty, despite the presence of a video referee in the stadium.