Flying to Dubai more popular than ever
The VRT journalist and aviation specialist Steven Decraene travelled to Dubai to talk to Emirates' commercial director for Europe, Thierry Aucoc. He did so for the occasion of Emirates launching a second daily flight from Brussels to Dubai. This is his report.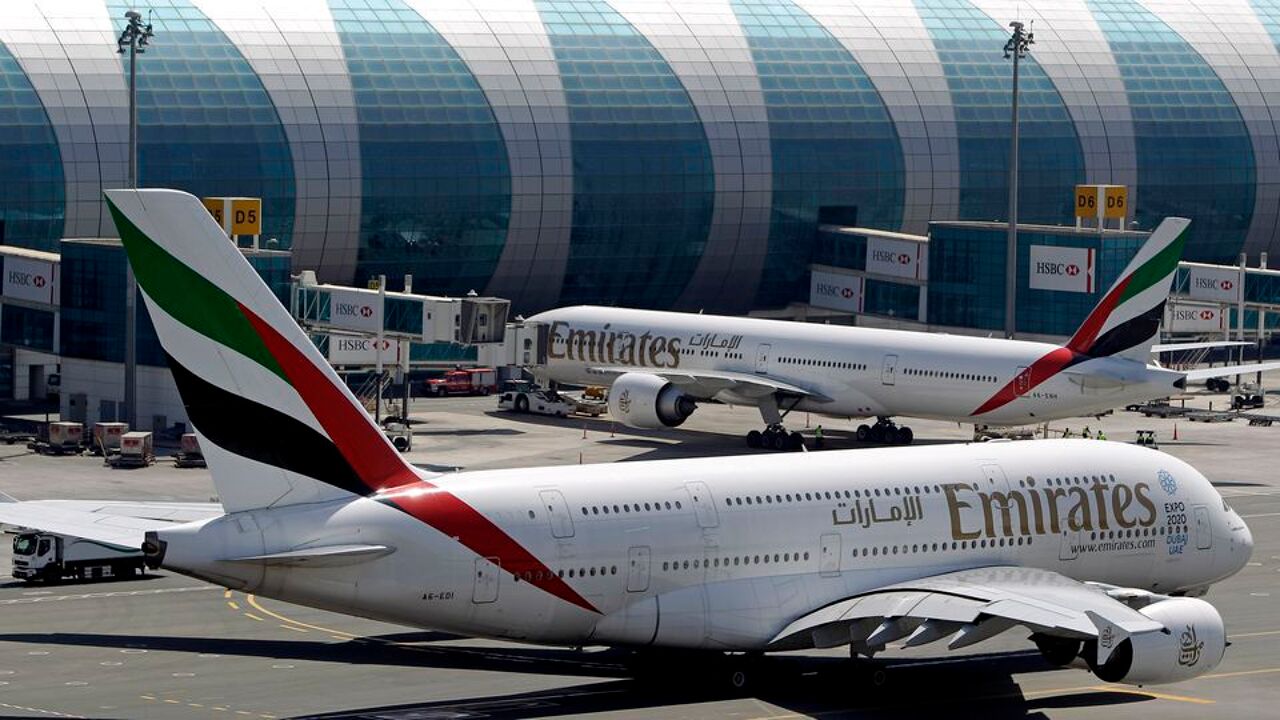 Emirates Airline launches its second daily flight from Brussels to Dubai in the United Arab Emirates. The airline is convinced that the number of passengers between these destinations will continue to rise as it has been doing for the last three years.
From the end of October onwards, Emirates Airline will not only operate an afternoon flight but also an evening flight between Brussels and Dubai. This extra rotation means that more passengers can use Dubai as a hub for their final destinations in Asia, Africa and Oceania.
"Our Brussels operation is a success"
The commercial director for Europe, Thierry Aucoc, can't resist smiling when he is talking about the Brussels operation. In his office at the Emirates Headquarters in Dubai he explains why more flights are scheduled.
"Since the start of our operations in Brussels, three years ago, we have seen a constant growth of the number of passengers. Our passenger load factor reaches up to 80 per cent. And we are also happy that our business and first class is doing excellent on those flights."
About 60 percent of passengers on Brussels-Dubai flights are Belgians. The others are international travellers. Approximately seven out of ten passengers flying to Dubai are transfer passengers, but still some 15 million people are visiting the city of Dubai as well.
The inflight experience is second to none. Comfortable seats, ample leg room and an excellent service with a dedicated cabin crew. Emirates boasts of recruiting cockpit and cabin crew from anywhere in the world. More than 160 nationalities work for the company and more than 120 different languages are spoken on board.
Competition
For the last couple of years, competition in the airline industry has been very tough and for the first time the so-called "Gulf carriers" have taken a blow in their recent financial reports.
Both Etihad Airways and Qatar Airways saw a sharp fall in their profit margins. The "Emirates Group" still reported a profit of 670 million dollars, but the profit was down 70 percent on the year. (continue reading below the photo)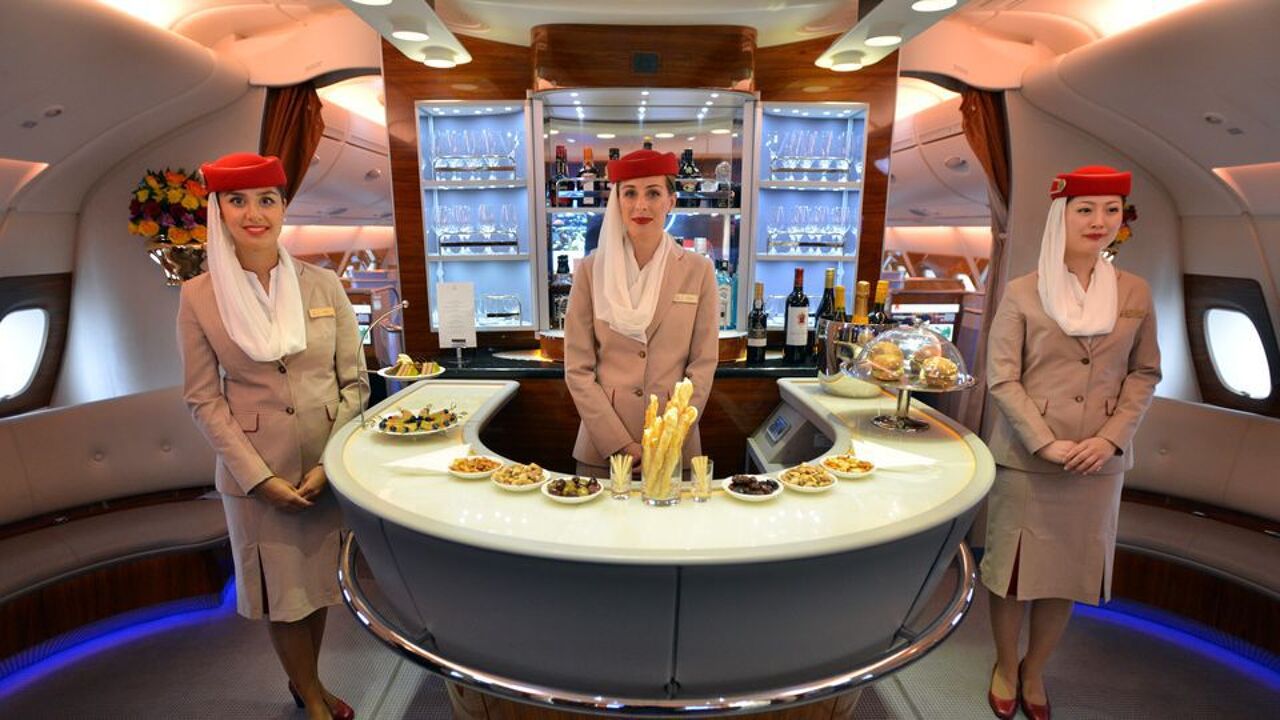 There are several explanations according to Thierry Aucoc: "First of all we have suffered from the temporary laptop ban to US destinations. Terror attacks and unfavorable currency exchange rates were also to blame. Finally, cheap fuel prices helped to reduce our petrol costs but at the same time, it meant that the revenues for our main shareholder, the state company, were down so we couldn't invest as we had did before. All in all, I think it is rather a hiccup in our history than a marker of a new evolution of less profitability."
Indeed, when you look at the passenger numbers, you see an eight percent increase with a total of 56,1 million people flying Emirates in 2016. And with 156 destinations in 83 different countries, Emirates rightly calls itself the world's largest international airline.
Strategic asset
Aviation has a very central importance to the city state of Dubai. It accounts for 28 percent of the gross domestic product. So it is no secret that the government of the United Arab Emirates considers the airline as a strategic asset.
Many European and US airlines still launch allegations that the state-controlled Emirates Airline has benefited from billions of dollars' worth of state subsidies.
Thierry Aucoc rebuts these allegations: "We are not worried because all advantages we have obtained, are transparent and controlled by international ruling bodies. The fuel cost makes up to 40 percent of our total cost and our management has to report within corporate governance rules."
Superjumbo
Emirates Airline is the world's biggest operator of Airbus A380 planes and is constantly looking for opportunities to expand its network for that superjumbo.
For the moment, there is no call to fly to Brussels with the superjumbo as Brussels Airport is not yet ready to fully accommodate that airplane. However, preparatory work is in progress to extend the runways and adjust the gate infrastructure so one day the Airbus A380 could be a regular guest in Brussels. (continue reading below the picture)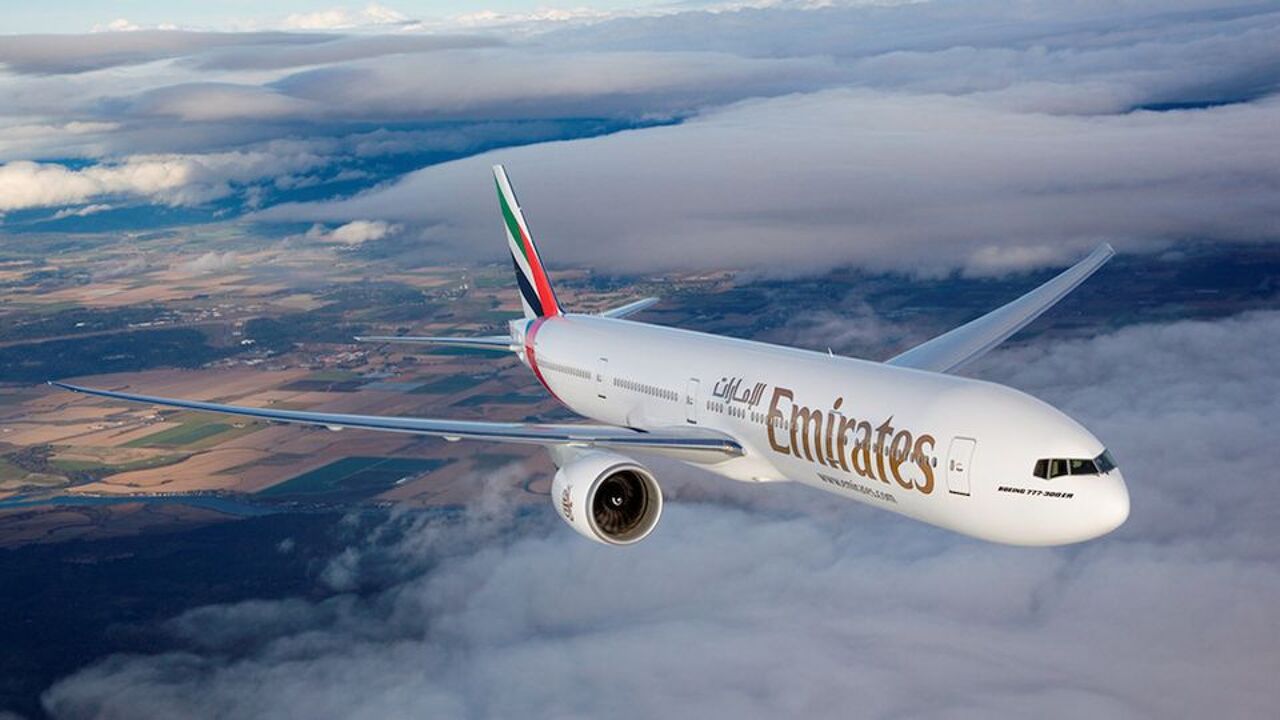 At this moment, the Dubai-based airline prefers the double daily rotation to Brussels with a Boeing 777, but may consider to replace one of those daily flights in the future with an Airbus A380. "Never say never," admits Aucoc, "but for the time being, we are happy with our current Boeing flights to Brussels. When the time is right and our projections indicate another increase of passengers to Brussels, we might think about the superjumbo flying to Brussels. But only when the airport is ready and we are happy with the decision."
"In the meantime, try to enjoy our inflight experience with the Boeing 777. It gets you to Dubai in style as you may choose to fly in first class, business class or economy class."
Steven Victor Decraene is the aviation correspondent for VRT News and flandersnews.be