"I'm not applying for asylum"
Carles Puigdemont, the deposed Catalan leader, has addressed the people of his homeland, from a news conference in Brussels. Mr Puigdemont said that he would not be seeking political asylum in Belgium and urged the people of Catalonia to accept the outcome of the new elections called by Spain's central government in the breakaway province.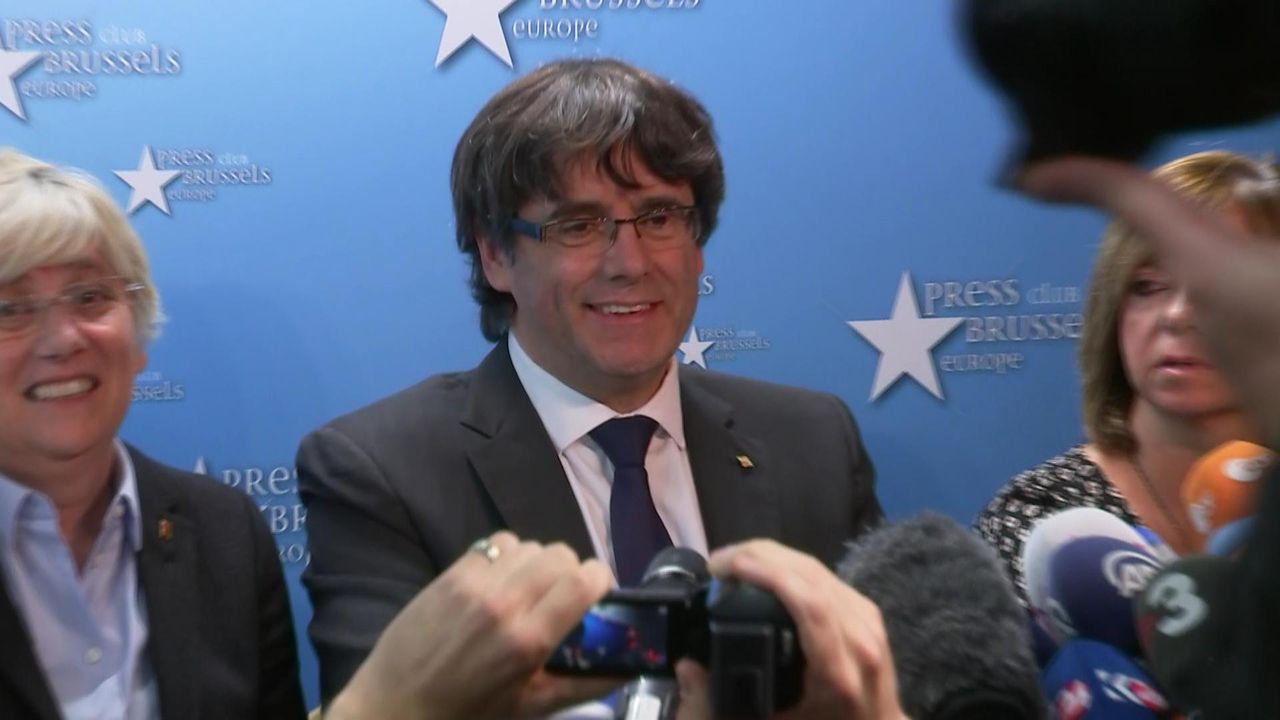 Speaking in Catalan, Spanish and French at a well-attended news conference in Brussels Mr Puigdemont said that with he and his fellow ministers that were facing jail sentence of up to 500 years had decided to leave Spain as a precaution and to ensure their safety and was seeking guarantees for his safety and a fair trial before he could return. He insisted he hadn't fled from Catalonia to escape his legal responsibilities and was not attempting to avoid prosecution.
The ousted Catalan leader asked the international community to continue to follow events in his homeland. He added that he required help to show that his was a political problem and not a legal one. Mr Puigdemont is eager to see Europe respond: "Our values are those of Europe: tolerance and a wish for peace. We wish to show that by its repressive actions the Spanish government is attacking Catalan values that are also European values." He insisted that he was in Brussels in order to act in safety and in liberty and denied that his presence had anything to do with domestic Belgian politics: "It is not a Belgian issue" he told reporters.
Mr Puigdemont and the five ministers accompanying him intend to continue their work in Brussels.
With regard to the regional elections called by the Madrid government Mr Puigdemont said that the nationalists would accept the result whatever it was and he asked the Spanish government to do likewise.
The press conference was held at the Brussels Press Club, a press club for European correspondents in Belgium, after another venue proved not to be available. Mr Puigdemont was flanked by five members of his Catalan cabinet.