"Vulgarity coupled with taste makes people sparkle!"
The Fashion Museum in Hasselt is currently hosting "The Vulgar", an exhibition in which Judith Clark and Adam Philips explore the term 'vulgar' in the context of how we have dressed for five centuries and our attitudes to what people wear.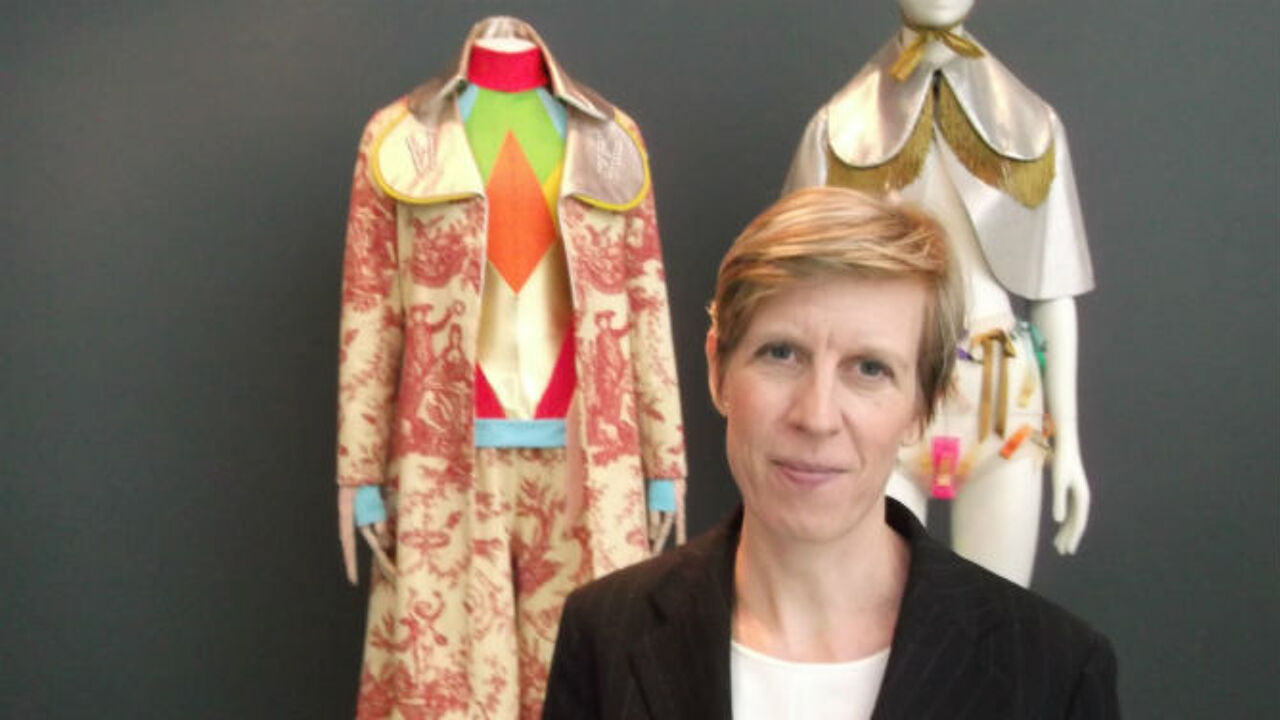 Celebrated exhibition curator Judith Clark has made a name for herself by subjecting the world of fashion and fashion exhibitions to a critical eye. In Hasselt she teamed up with psychoanalyst Adam Philips to get us to question our attitudes towards what we think is vulgar. Fashion Museum Director Karolien De Clippel (pictured above) : "This is an exhibition about language as much as it is about dress. It's structured around eleven short texts in which Adam Philips questions our views and attitudes on what is vulgar. Judith Clark responds by a selection of clothes. Clark has no wish to offer any judgement. She is well aware that vulgar and good taste are concepts that change over time and may be very different depending on the place and the context. Originally 'vulgar' simply meant 'of the people', but starting from the 17th century it did get a negative connotation. Clark and Philips simply want us to think about our use of the word vulgar."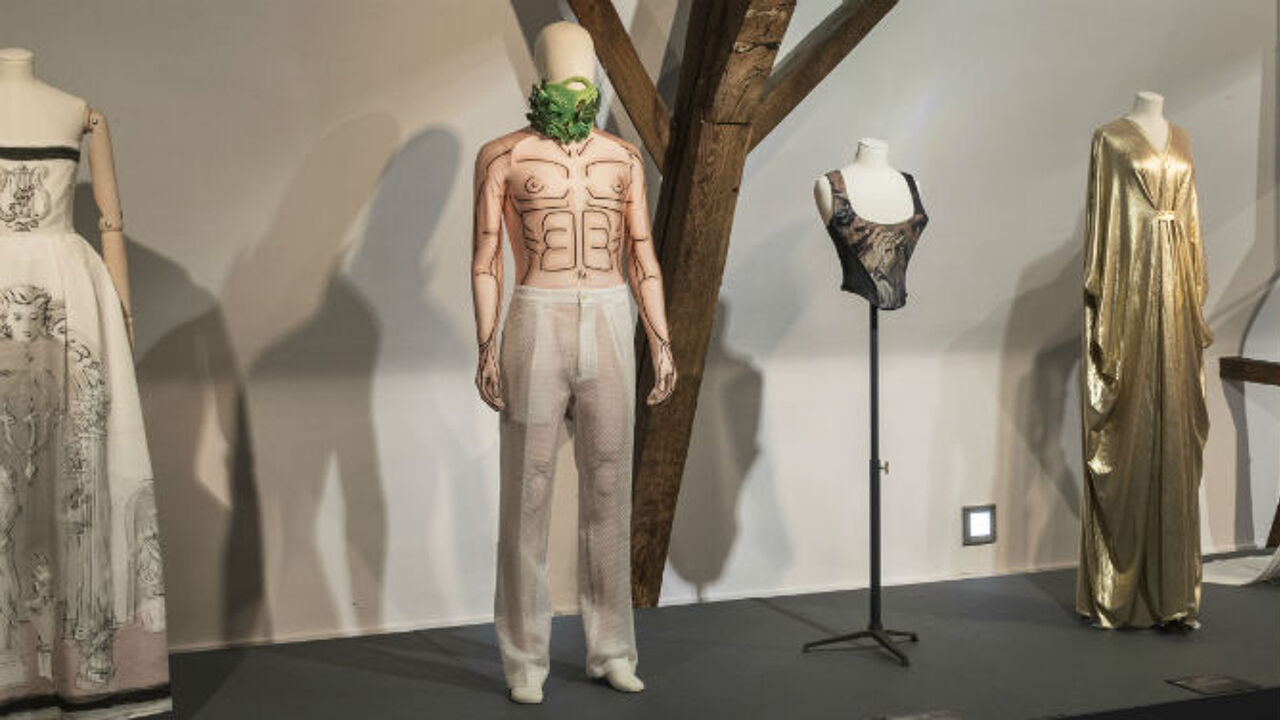 The exhibition was seen earlier at the Barbican in London and at the Belvedere Museum in Vienna, but has been adapted especially for the Hasselt Fashion Museum. Karolien De Clippel: "Australian Judith Clark lectures fashion and museology at the London College of Fashion and loves to dialogue with the place where her exhibitions are shown. In Hasselt "The Vulgar" includes pieces from the Fashion Museum's own collection. We show Vivienne Westwood's Boucher corset and Bodysuit and Trousers by the Flemish designer Walter Van Beirendonck. The exhibition includes few male mannequins, but Van Beirendonck's is rather special. Clothes are usually used to hide the body, but here the design of the body becomes part of the clothes. The exhibition also includes exhibits specific to the Low Countries including drawings showing how beard fashion changed over the years."
Items in the exhibition come from the V&A in London, the Fashion Museum in Bath, private collectors and the Hasselt museum's own collection and cover five centuries. We see how the dress of the Greeks and Romans was copied. Greek and Roman dress was definitely not considered vulgar, but what are our attitudes towards the way in which mega brands like H&M and Zara copy high end fashion designers?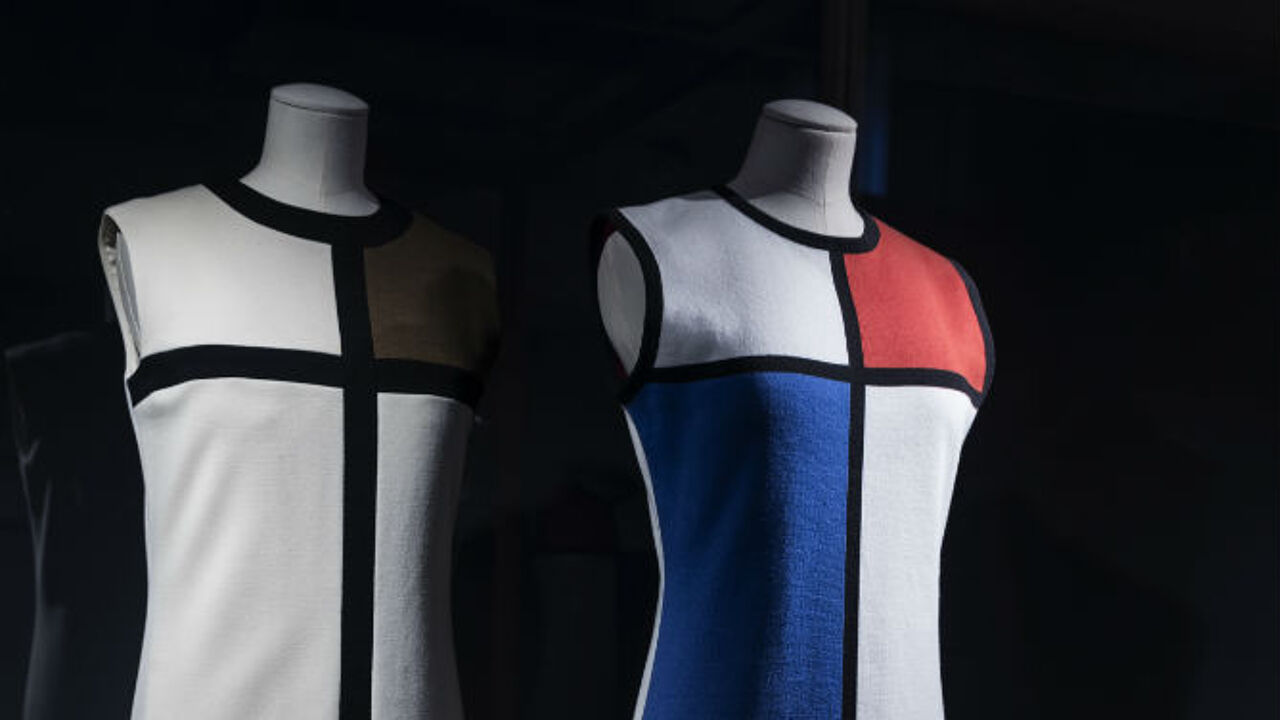 The exhibition includes Yves Saint Laurent's cocktail dress from the Mondrian collection based on the work of the Dutch painter, whose De Stijl movement was established a century ago, as well as copies. Yves Saint Laurent was the first living designer to get a show at the Metropolitan Museum in New York. Exhibiting the work of a living fashion designer in a museum in 1983 constituted a significant challenge to prevailing attitudes.
Chanel's Karl Lagerfeld too features with a tweed suit. It's a classic Chanel ensemble but good taste is questioned by the presence of footwear designed using sneakers. Lagerfeld quizzed our attitudes towards high end fashion and the high street by bringing his collection to the Petit Palais Museum in 2014 and turning this museum into a shopping mall. "The Vulgar" also includes props from shops selected for Lagerfeld's show.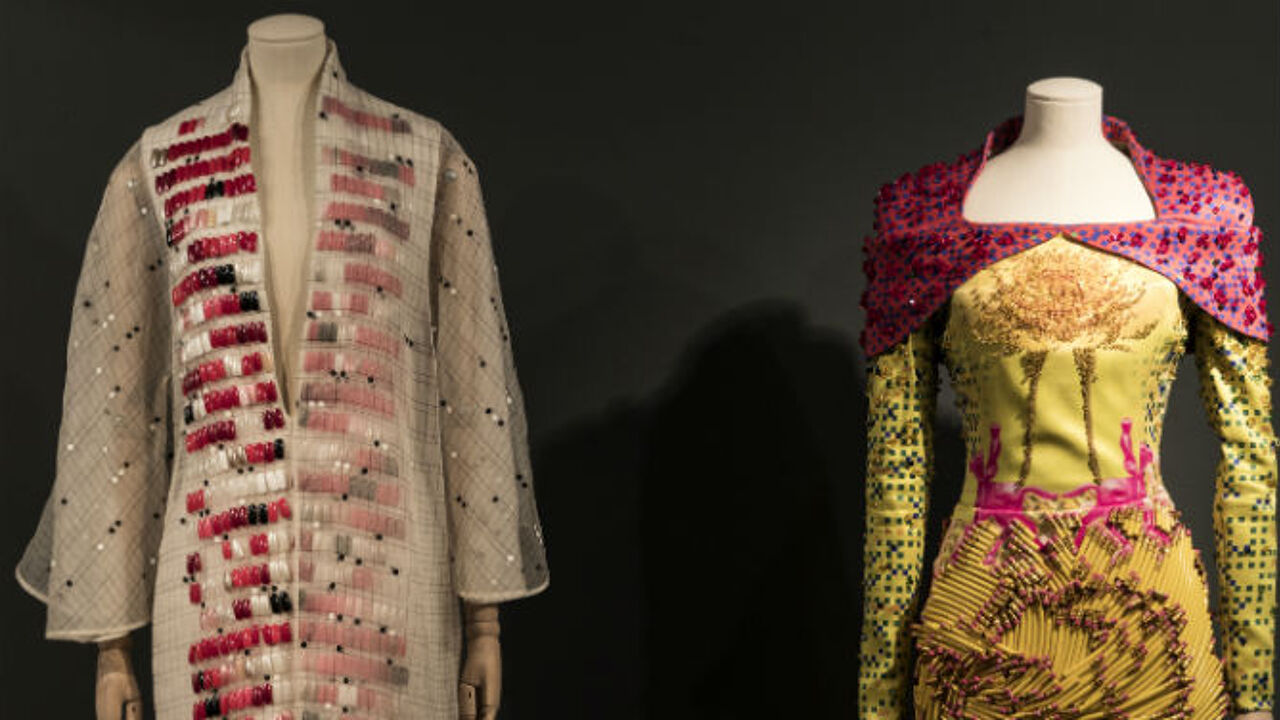 Enjoy the fun Mary Katrantzou had designing a pencil dress with real pencils or Hussein Charlayan's dress with red acrylic nails in which false nails that many consider vulgar are employed in a dress by a high end fashion designer. Denim or jeans too illustrate a point. Originally workmen's clothes designers have changed attitudes by using this material in high end fashion. Pop Art too influenced fashion. Note Scott Paper's Souper Dress with its Campbell soup design. It dates from the Sixties when fashion became available to all and attitudes changed even leading to the paper dress.
In this exhibition in which all the basic texts are in English Judith Clark also gets a set of fashion designers to respond to the idea of vulgarity. Stephen Jones insists that vulgarity coupled with taste allows people to sparkle. Walter Van Beirendonck believes 'vulgar' and 'beauty' go hand in hand, while Christian Lacroix believes vulgarity has no place in fashion. Lacroix, whose collection is inspired by the popular dress styles of his native Arles, is represented in Hasselt with several of his top pieces and brings the world 'vulgar' back to its origins.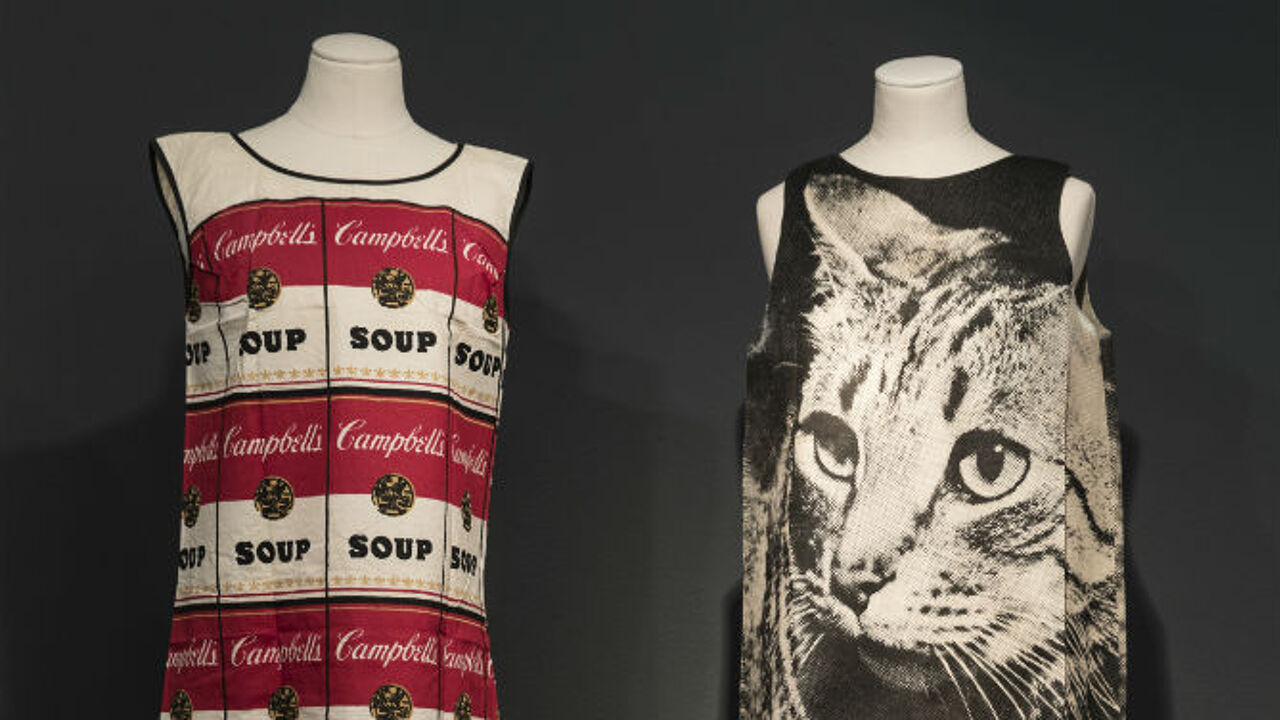 There is so much more to see and enjoy at the Fashion Museum in Hasselt that you'd best discover it for yourself. "The Vulgar" runs at the Fashion Museum in Hasselt until 14 January 2018.