Panamarenko shines at M HKA's Labyrinth
"Swiss Bike" by the Flemish artist Panamarenko is one of twenty-five works selected to feature in the Labyrinth at the M HKA, Antwerp's contemporary art museum. The Labyrinth contains the museum's highlights, a selection intended to represent its collection of 5,000 works.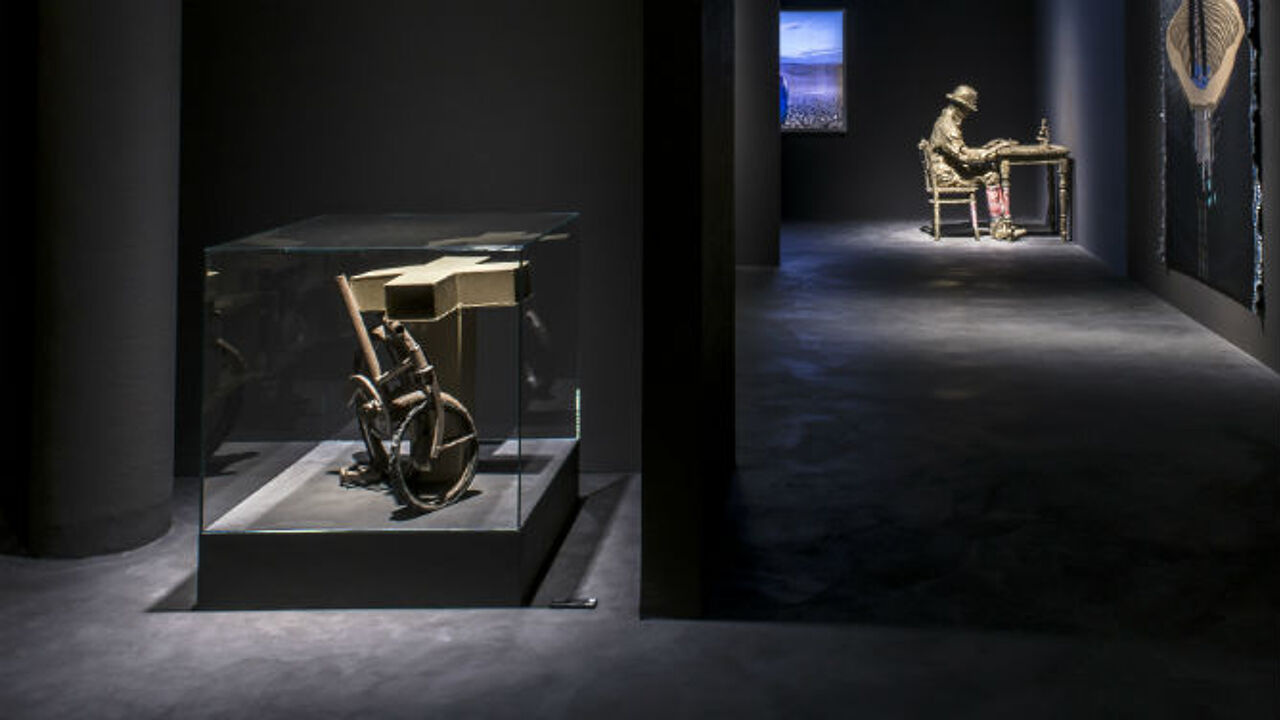 Idiosyncratic Fleming Panamarenko is one of the central figures in the M HKA's collection and his work "Swiss Bike" has deservedly been granted pride of place in the Labyrinth. Panamarenko came to public attention in the Sixties, when he helped to stage "happenings" or playful street performances that brought art and life together in the centre of Antwerp. During the latter part of the Sixties Panamarenko created a series of poetic objects and everyday images fashioned out of everyday materials. An example of this is "Swiss Bike". Dating from 1967, for the first time, it reveals the artist's fascination with technology.
In the distance we see Jan Fabre's "Me, Dreaming" with Otobong Nkanga's "Infinite Yield" on the wall.
Visit the "Swiss Bike" and the other works in the Labyrinth at the M HKA on Leuvenstraat 32 in Antwerp free of charge.