Belgian backpacker dies in Australian farm tragedy
A 27-year-old Belgian backpacker from Brasschaat has died in Queensland, Australia. This was confirmed by the Belgian Foreign Office. The man suffered a heat stroke when picking water melons and later succumbed in Townsville Hospital. The local TV station 7 News Townsville dedicated a news item on the farm tragedy, warning people to take their precautions against the blistering heat.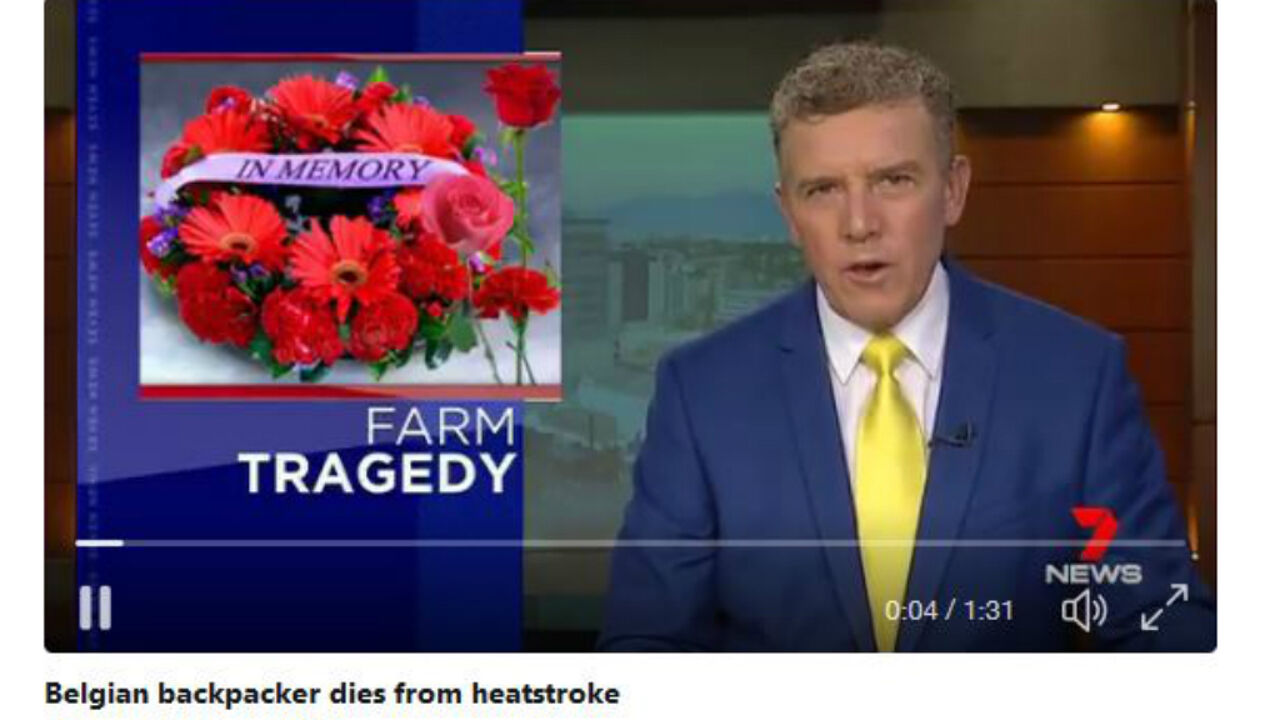 7 News Townsville reported on the matter.
The man collapsed while he was at work on a farm. He was taken to hospital, where he later died of a suspected heat stroke. Police are expected to carry out a post mortem to determine the exact cause of death. However, as hot and humid conditions set in across the region, a heat stroke seems more than probable. It was over 30 degrees Celsius (88 Fahrenheit) when the man died.