"I wish to subject myself to real justice in Belgium"
Speaking on RTBF television the deposed Catalan leader Carles Puigdemont said that he wishes to subject himself to "real" justice in Belgium and not to that of Spain. Mr Puigdemont, who is now the subject of a European arrest warrant, claims that Spanish justice is subjected to great pressure from the country's political class.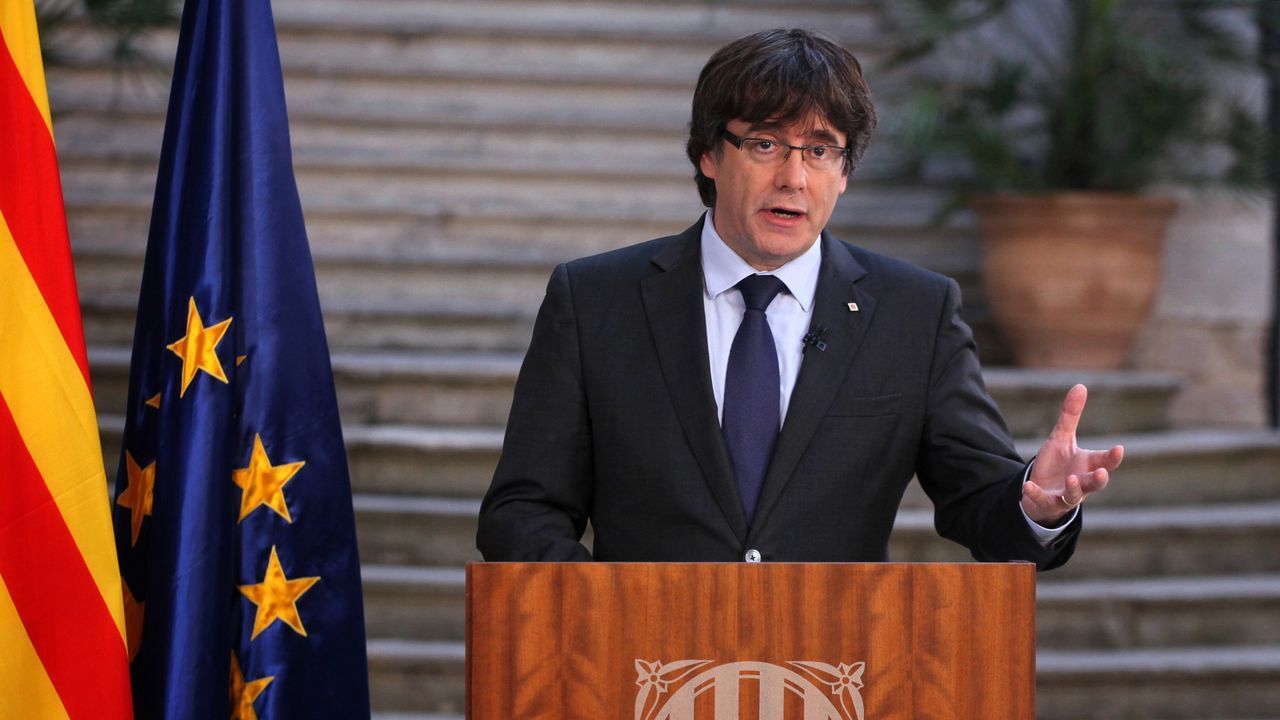 The Catalan leader told TV viewers that he was in Belgium to defend his legitimate government against an illegal Spanish intervention. He added that he hadn't fled the country but that it was impossible for him to prepare his defence properly. He said that he had travelled to Belgium to avoid a wave of violence in Catalonia. He accused the Spanish justice system of not being a guarantee for a just and transparent judicial procedure that is able to withstand political pressure.
Quizzed about his participation in the regional election called by the Madrid government Mr Puigdemont said that he was prepared to be a candidate and that in a globalised world you could campaign from anywhere. He added that since his arrival he had not been in contact with any Belgian politicians - the Flemish nationalist N-VA is the senior partner in Belgium's 4 party coalition government - and that he had no wish to turn this Catalan issue into a Belgian one.
Mr Puigdemont insisted that dialogue was needed to solve a political problem, but accused the Spanish PM Mariano Rajoy of always rejecting this option.