Jan Fabre in M HKA's Labyrinth
"Me, Dreaming" by the Flemish artist Jan Fabre is one of the highlights of the M HKA's Labyrinth, a collection of twenty-five works that epitomise the Antwerp contemporary art museum's collection of 5,000 pieces.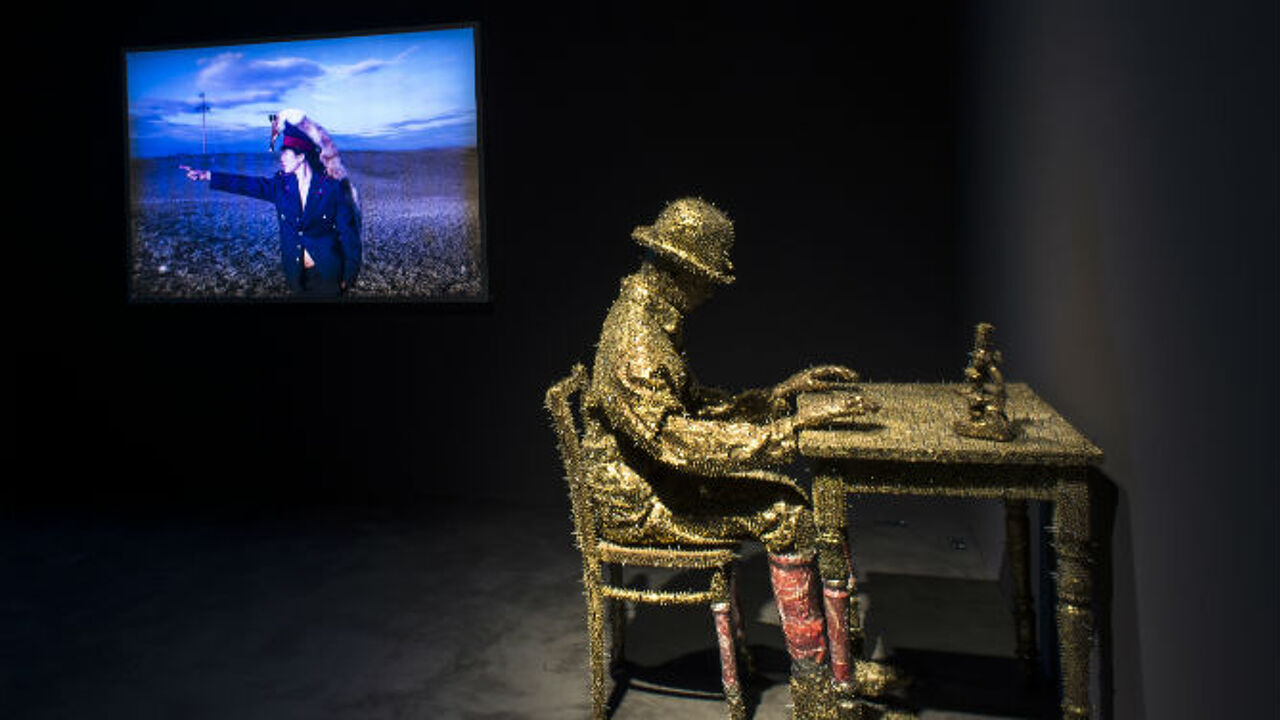 Jan Fabre's fame originally stems from his performances that can be seen as the primal source of many of his works. "Me, Dreaming" dates from 1978 and represents a seated figure entirely made of golden drawing pins. It is one of the most striking and confronting exhibits in the Labyrinth. Artist Jan Fabre examines his own body and grates the flesh of his leg as he would scour the leg of a table drawing blood.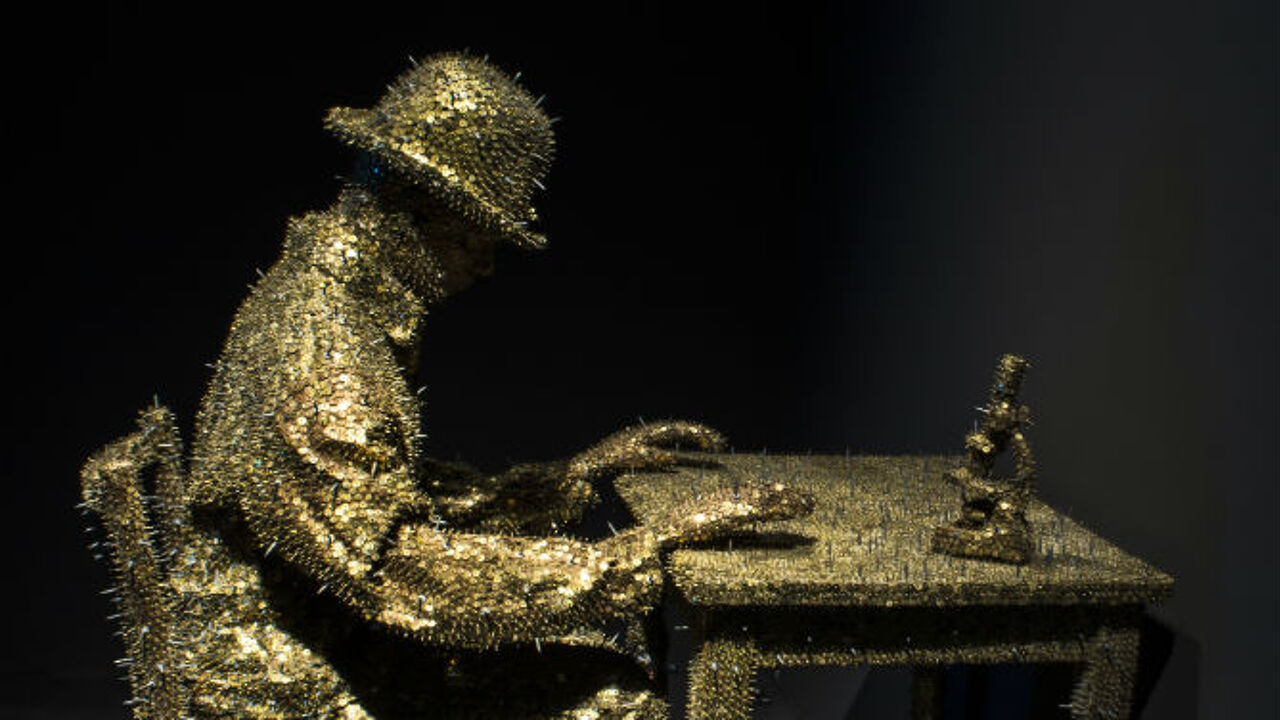 Visit Jan Fabre's "Me, Dreaming" and the other works in the Labyrinth at the M HKA on Leuvenstraat 32 in Antwerp free of charge.