61-metre-long "Super Tram" enters service in Antwerp
A new extra-long "Super Tram" entered service in Antwerp for the first time on Monday morning. 61-metre-long tram consists of two Hermelijn trams joined together. The tram's first outing was on the busy route 3, where it carried morning commuters between Merksem, in the North of City to Zwijndrecht, Southwest of Antwerp.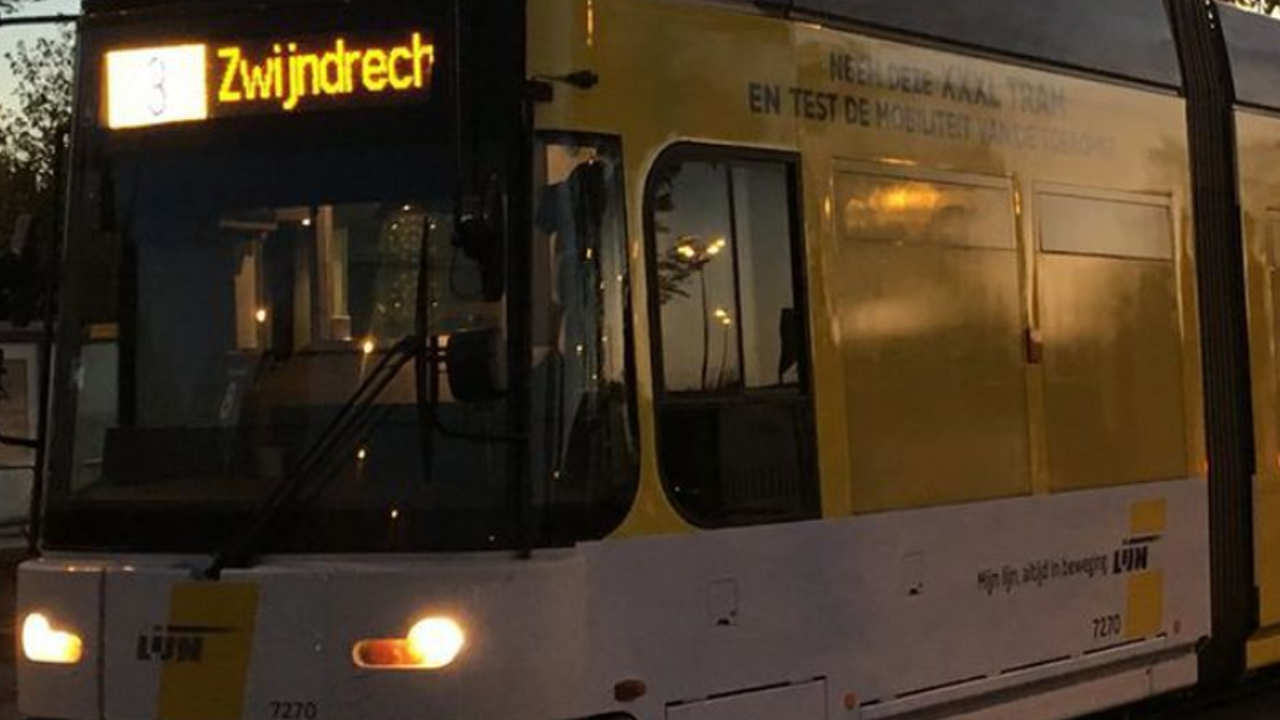 Tom Van de Vreken of the Flemish public transport company De Lijn told VRT Radio 2 Antwerp that it is no coincidence that the new tram's has been brought into service on route 3.
"This is one of our most important and busiest routes. It is also a route that passes through the underground section of our tram network. The underground section is currently at full capacity with one tram every two minutes. We can't use extra trams, but we can make them longer in order to offer passengers more space. This is what we are doing now by testing out joining together two Hermelijn trams".
Hermelijn trams are a recent model of low-floor-tram. By joining two of them together they can transport 350 passengers at once.
The "Super Tram" will be tested until the end of the year. If the test proves successful, "Super Trams" will be deployed on a regular basis on routes that pass through the underground tram tunnels in Antwerp.