Catalan Mayors seek international support in Brussels
Two hundred Mayors of towns, cities and municipalities in Catalonia are in Brussels to day to explain why they support Catalan independence and to show solidarity with the deposed Catalan Government.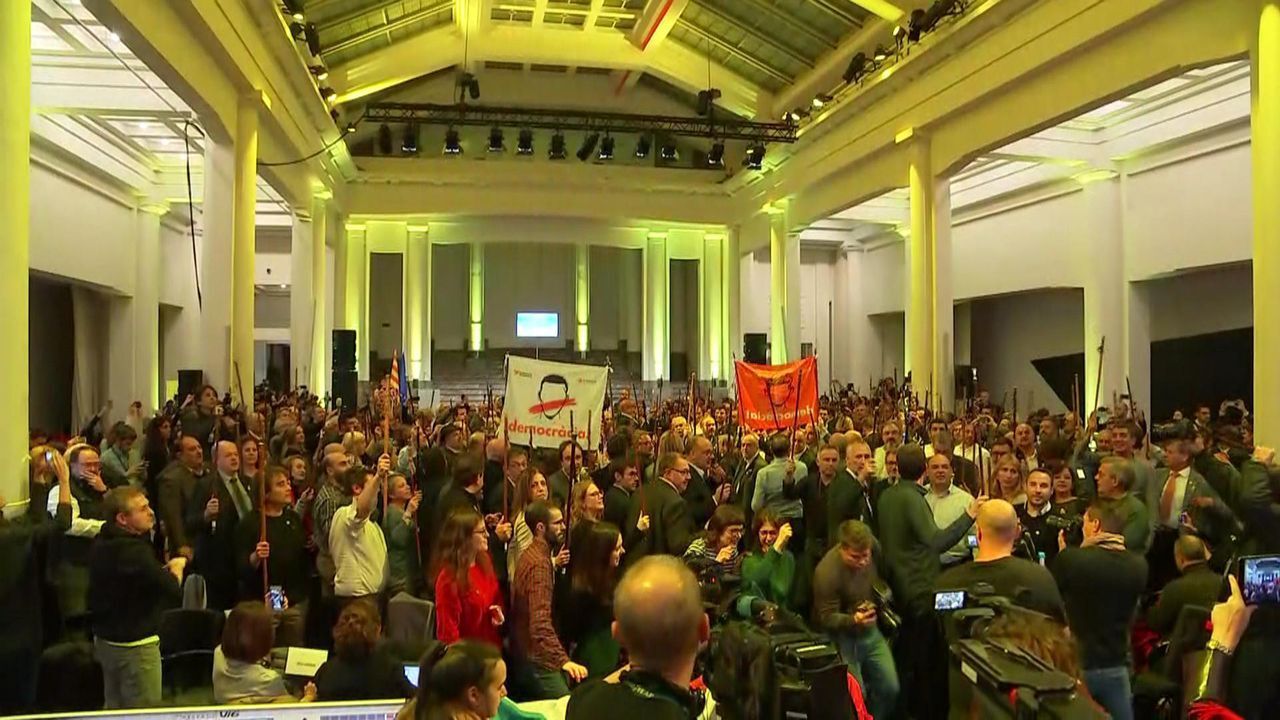 The Mayors hope to gain international support for the cause of Catalan independence. They accuse the Spanish authorities of having taken repressive measures and wish to use their visit to show support for the Catalan Government Ministers that are current being held in Spanish gaols.
They believe that the actions of the Spanish authorities are an infringement of human rights and anti-democratic.
The 200 Mayors are members of an organisation that represents 787 pro-independence Catalan Mayors. Catalonia is made up of 948 municipalities.
Despite the overwhelming majority of Catalonia's Mayors supporting independence, the situation is less pronounced among the population at large. Some recent polls show those supporting independence in the lead, while other show that those wishing to remain in Spain have the edge.
After taking part in a demonstration at the Schuman round-about in Brussels' European District, the Mayors held a press conference in Brussels' Palace of Fine Arts (see photo above).  
Catalan captains of industry also in Brussels
Also in Brussels today is a group of Catalan industrialists. They have come to tell of their opposition to independence.
They fear that independence could greatly damage the Catalan economy.