Protest posters against immigration policy
An action group has covered over more than 2,000 advertising posters in towns and cities across the country with its own posters protesting against the Federal Government's immigration policy. The posters can be seen at various locations in cities such as Brussels, Ghent (East Flanders) and Leuven (Flemish Brabant). The posters are the work of the action group "Not in my name".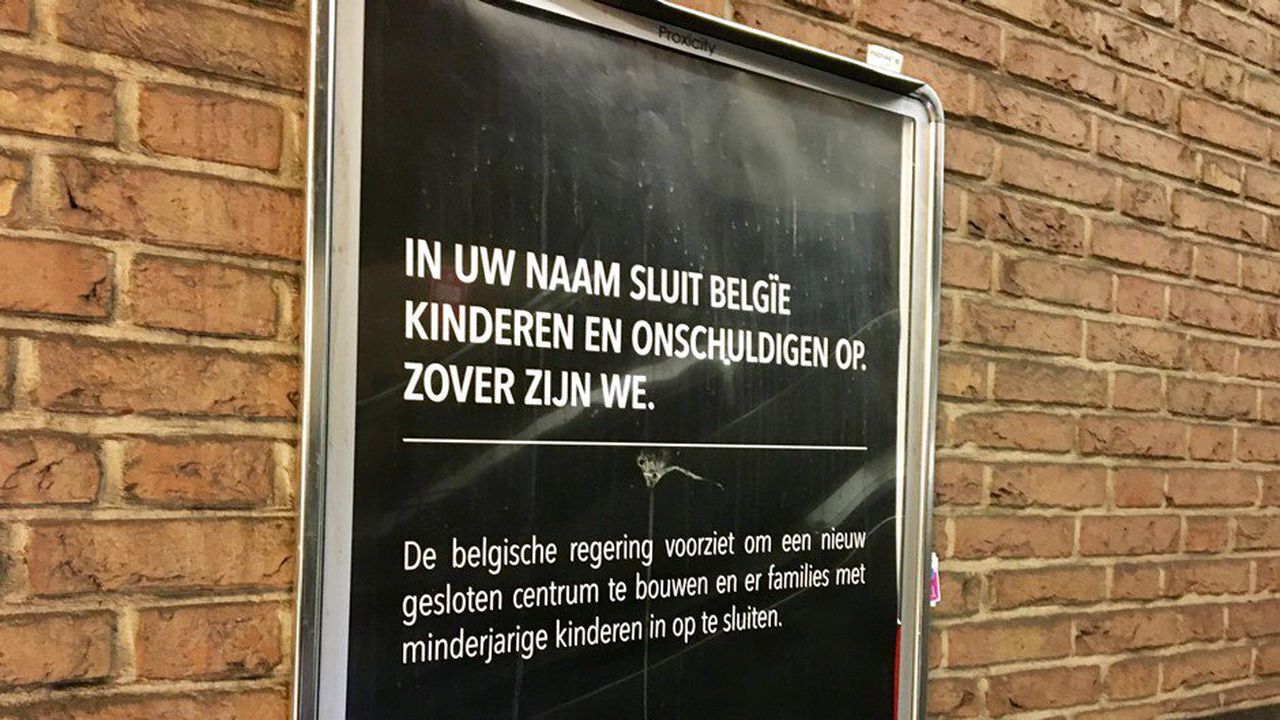 In a press release the group wrote "We are convinced that most Belgian have too little information about migration policy". The group points to what it calls "three unjust and scandalous facts that the government makes invisable".
The group says that almost 150,000 people without documents allowing them to live here legally are forced to live a clandestine life.
It also claims that there are Belgians that offer refugees accomodation in order to protect them from raids. Furthermore, in a reference to secure migrant centres not in my name claims that Belgium is guilty of locking up children an innocent people".
"Disinformation"
In a reaction published via the social media site Twitter the Federal Secretary of State responsible for asylum and migration Theo Francken (Flemish nationalist) accuses the group of spreading disinformation.
"There are always people without residency documents. I don't organise raids and minors are not locked up", Mr Francken wrote.