Jef Geys in the M HKA in Antwerp
"Black Overall" by the Flemish artist Jef Geys is one of the highlights of the M HKA's Labyrinth, a collection of twenty-five works that epitomises the Antwerp contemporary art museum's collection of 5,000 pieces.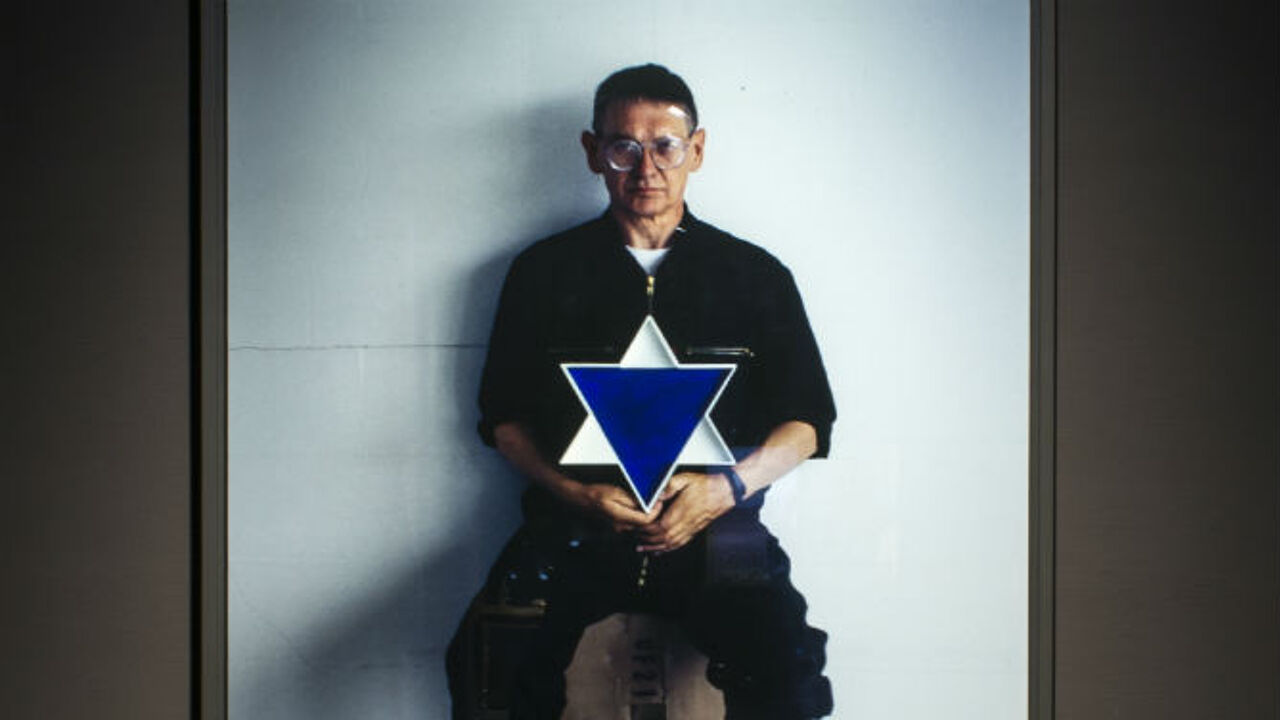 Jef Geys turns the subversive gesture into his method and material. He encourages the visitor to think critically about art, the art world and society in general. "Black Overall" is a self-portrait in which Geys subverts the image that society has of the artist by depicting himself in an atmosphere that is reminiscent of that of the prisoner, the criminal or the terrorist. The artist uses a heraldic blue to colour a Star of David that he is holding out.
"Black Overall" and the other works in the Labyrinth can be admired at the M HKA on Leuvenstraat 32 in Antwerp free of charge.