PM Michel: "Belgium could play a pioneering role in sorting the Catalan question"
Belgian PM Charles Michel has defended politicians' right to free speech after several Flemish nationalist ministers weighed into the debate on Catalonia. Mr Michel insisted that conflict there was in Spain, but not in Belgium.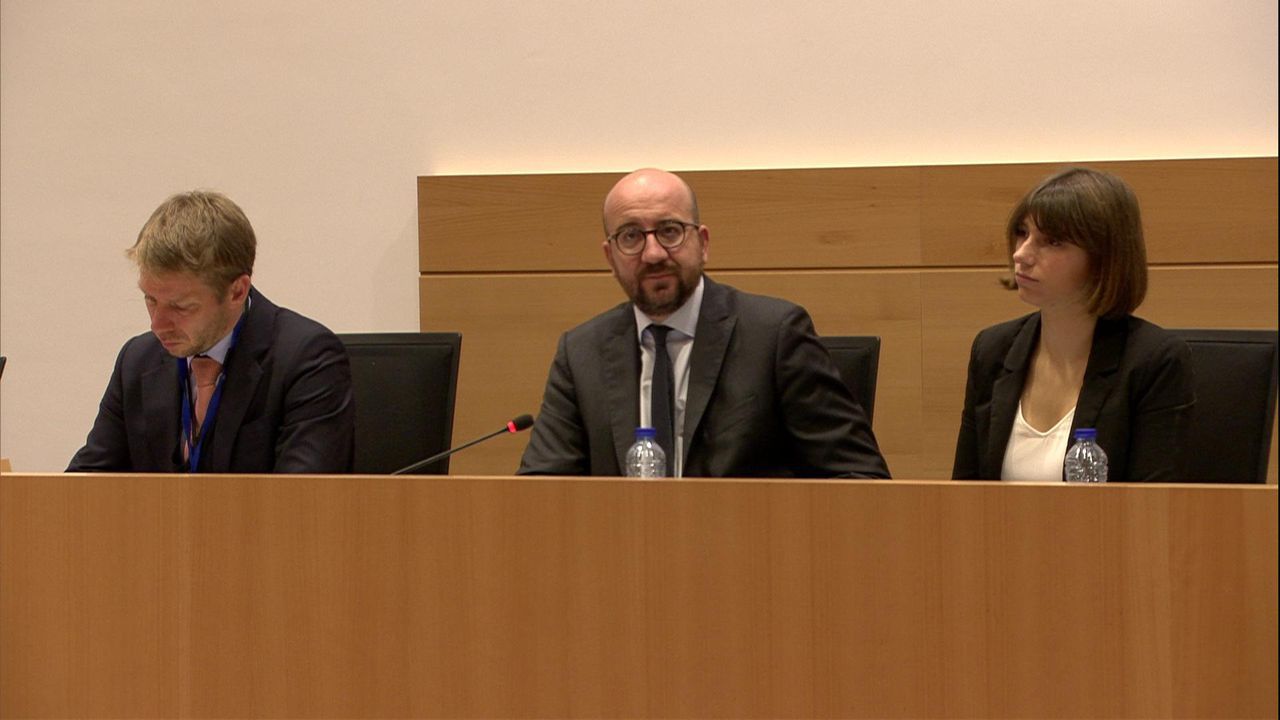 The Belgian leader added that Belgium could play a pioneering role: "We've already experienced numerous community and institutional discussions. We've always been able to sort them without violating the constitution. Dialogue is the most important thing."
Mr Michel denied he had responded slowly to the news that the Catalan leader Carles Puigdemont was in Belgium: "On Tuesday I stated that he enjoyed the same rights as every EU citizen." The Belgian leader noted that he couldn't get involved in the judicial process with regard to Spain's request for Mr Puigdemont to be surrendered: "Justice must do its work."
"If a request for political asylum materialises it won't be a political issue either. It isn't up to politicians to decide who gets asylum here."
"My most important message is dialogue. Hopefully this will get people round the table."
 
Speaking on Twitter Spanish PM Mariano Rajoy says he is in full accord with Spain. His only Belgian interlocutor is Belgium: "We must respect the rule of law and therefore the independence of Belgian and Spanish judges." he added.