Green light for extra funding for the restoration of the Ghent Altarpiece
Around 150,000 euro in extra funding has been ear-marked for the further restoration of the Van Eyck brothers' Adoration of the Mystic Lamb that is also known as the Ghent Altarpiece. The extra funding will come from the Federal and Flemish Governments.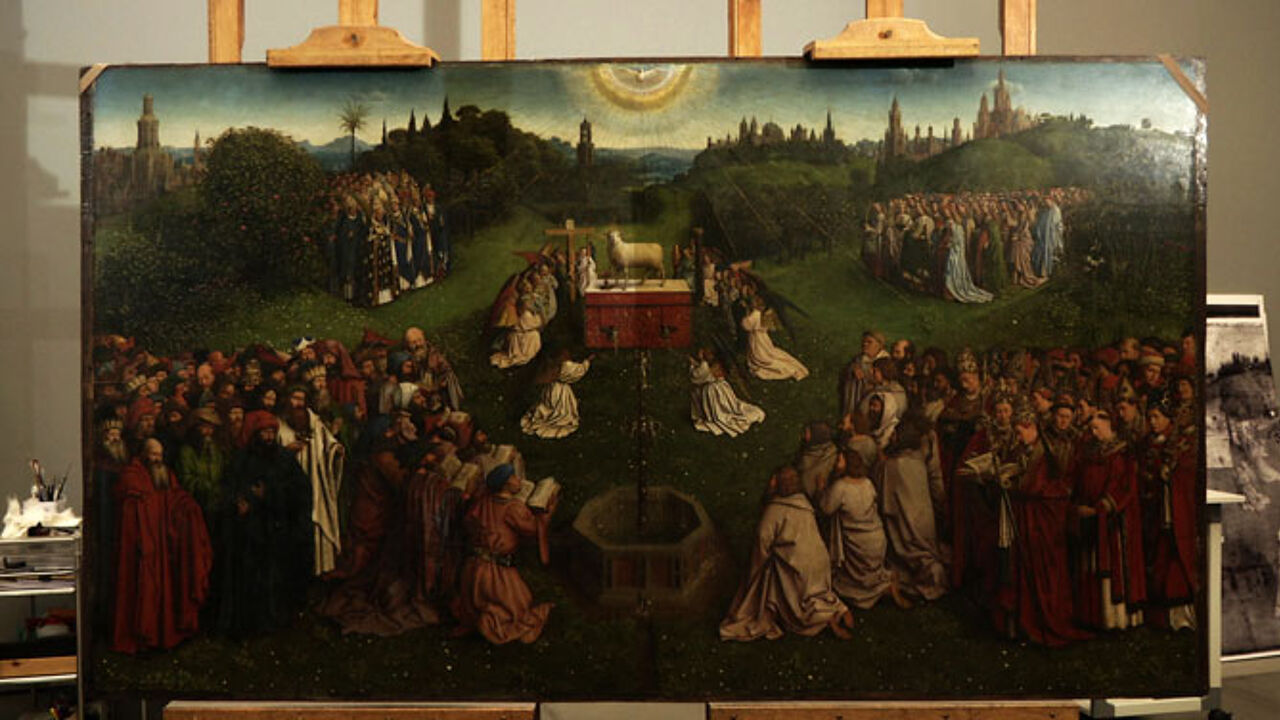 The extra funding will allow the restoration team from the Royal Institute for Art Heritage (KIK) to continue their delicate restoration of the polyptych that stands in Ghent Cathedral. The announcement that extra funding has been made available was made on Thursday board of administrators of Saint-Bavo's Cathedral.
The restoration started on 14 September 2012. It soon became apparent that restoring the painting would be more complex than was first though.
Over the centuries large areas of the work had been painted over. After seeking the advice of a committee of international experts it was decided that in the first phase (the restoration of the out area of polyptych) a more thorough process should be used than was first envisaged.
This naturally had cost implications. Now with 150,000 euro extra at their disposal the restoration team will be able to continue their work.