Four-truck pile up closes Beveren Tunnel
The Beveren Tunnel on the R2 motorway in the Port of Antwerp is closed to traffic bound for the Dutch border after an accident involving four articulated vehicles. At least one of the lorries has shed its load of either fuel or anti-freeze. The clean-up operation is expected to take hours.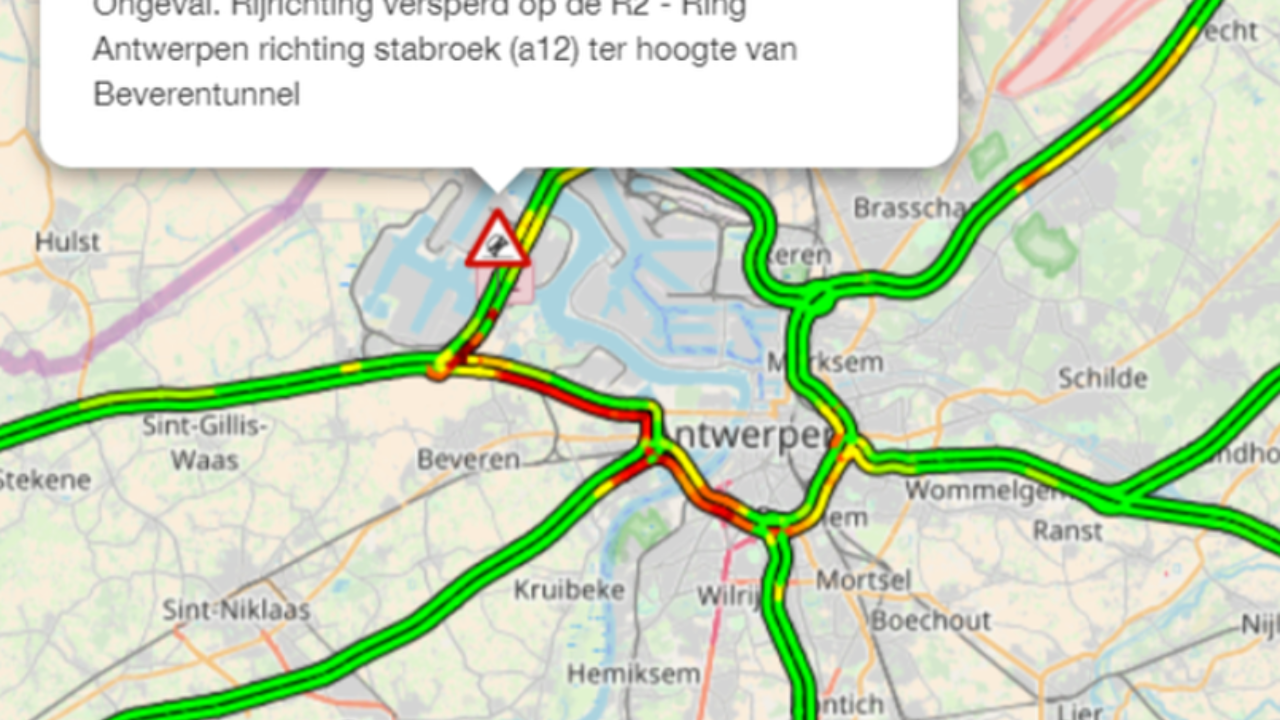 The Flemish Traffic Centre reports that the accident happened when traffic had slowed down on the right-hand lane. A lorry ran into the back of another truck and was then hit by two other HGVs.
The accident has completely blocked the tunnel in one direction. The Flemish Traffic Centre advises motorists to avoid the area if at all possible. It suggest taking the Antwerp Orbital Motorway (R1).
The issues in the tunnel mean that the jams on the R1 towards the Kennedy Tunnel and the E34 are worse than usual.
A local diversion is in place