FOMU showcases African photography
'History in Progress Uganda' is an online photo platform that reveals the wealth of Ugandan photography of the past and today. Dutch photographer Andrea Stultiens teamed up with Ugandan artist R. Canon Griffin to get contemporary artists to reinterpret historic images from Uganda. The results of their work are on show at Antwerp's photography museum, the FOMU.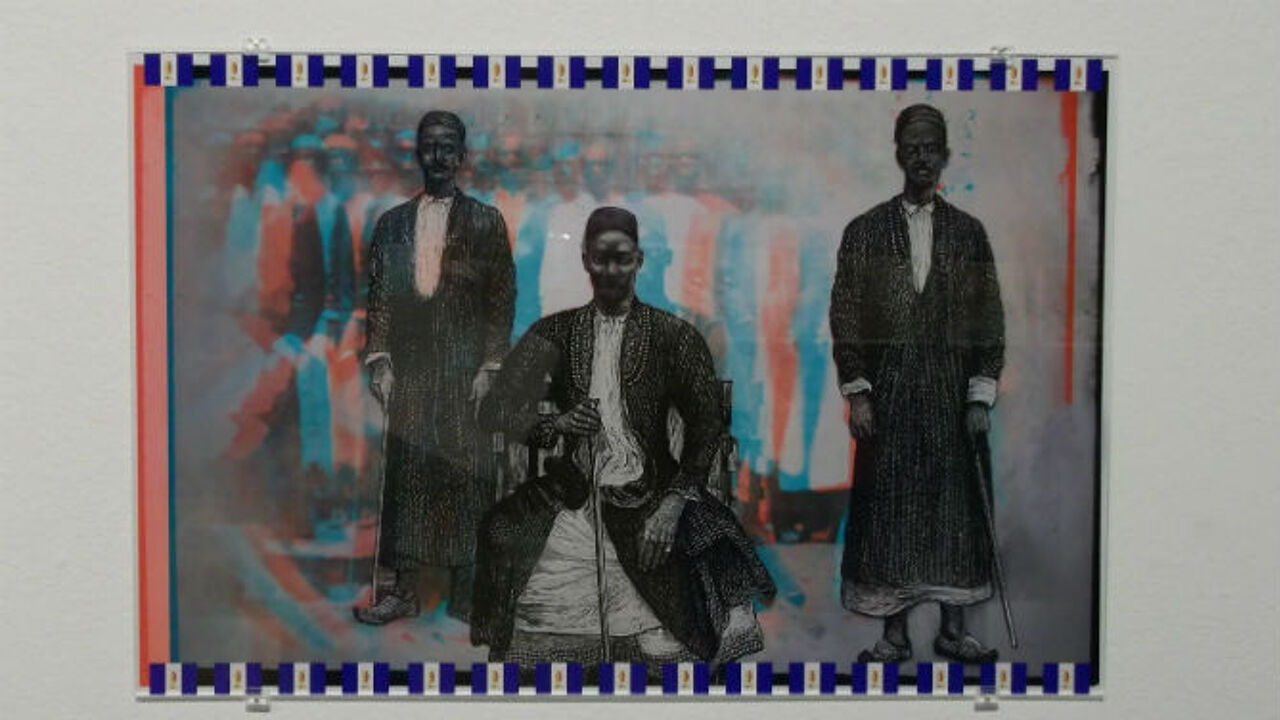 Andrea Stultiens is a Dutch photographer, artist and researcher. A chance meeting with Ugandans in possession of a photographic collection during a visit to friends lay at the basis of this project. FOMU curator Joachim Naudts: «There is no photographic institute or museum in Uganda and there is scant attention for the country's photographic heritage. Following her chance meeting Andrea Stultiens decided to go in search of photographic collections in Uganda. This resulted in a co-operation with the Ugandan artist R. Canon Griffin and the creation of an online platform 'History in Progress Uganda '. Andrea decided to digitalise Ugandan photographic collections and make them accessible to as many people as possible online. »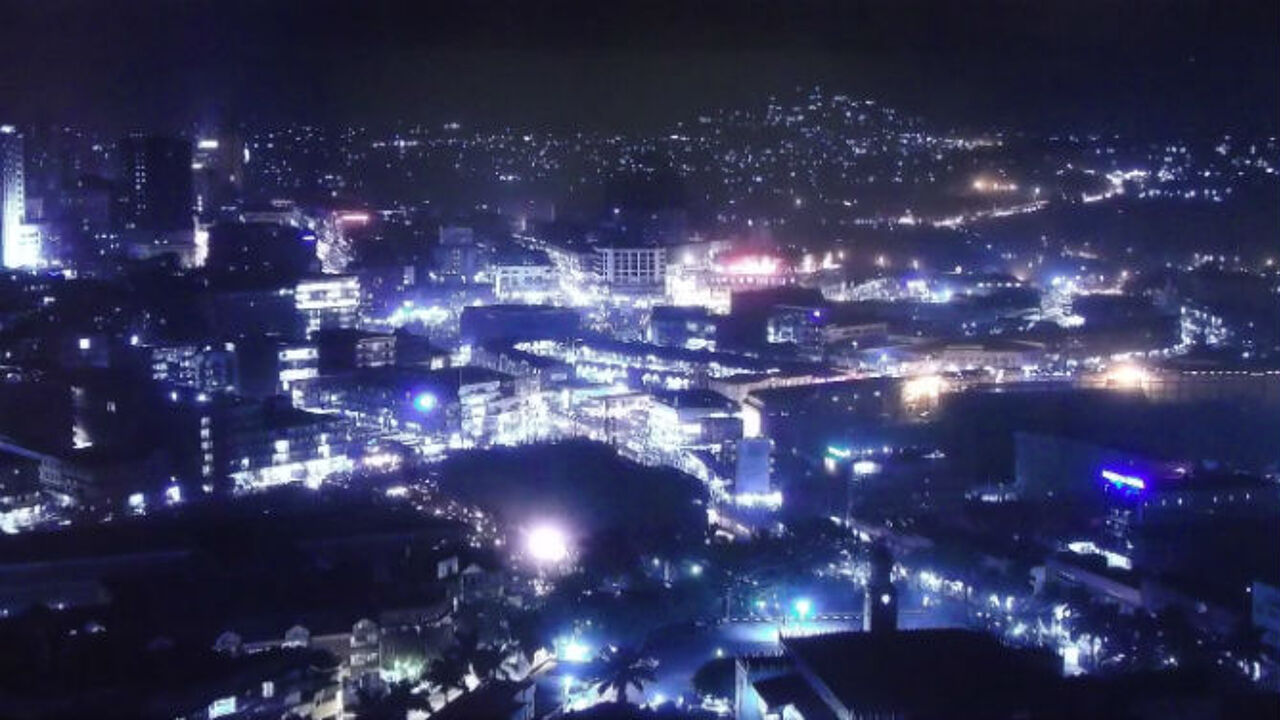 The project has been underway for six years now. Today it consists of eight chapters or topics that are being shown to the public together for the first time in Antwerp.
Joachim Naudts: « Each chapter starts from a specific collection: the collection of one photographer, one single collection or in one instance one single photo. The project's aim is to allow these works to enter Uganda's collective memory, to make the material accessible to all, to allow people to respond and consequently expand the collection.»
« There's no word for photo in Ugandan languages. In the Luganda language the word 'ekifaananyi' is used. It means 'likenesses', 'images', 'pictures'. As a result the Ugandan concept is far wider than the scope of the European word 'photograph'. »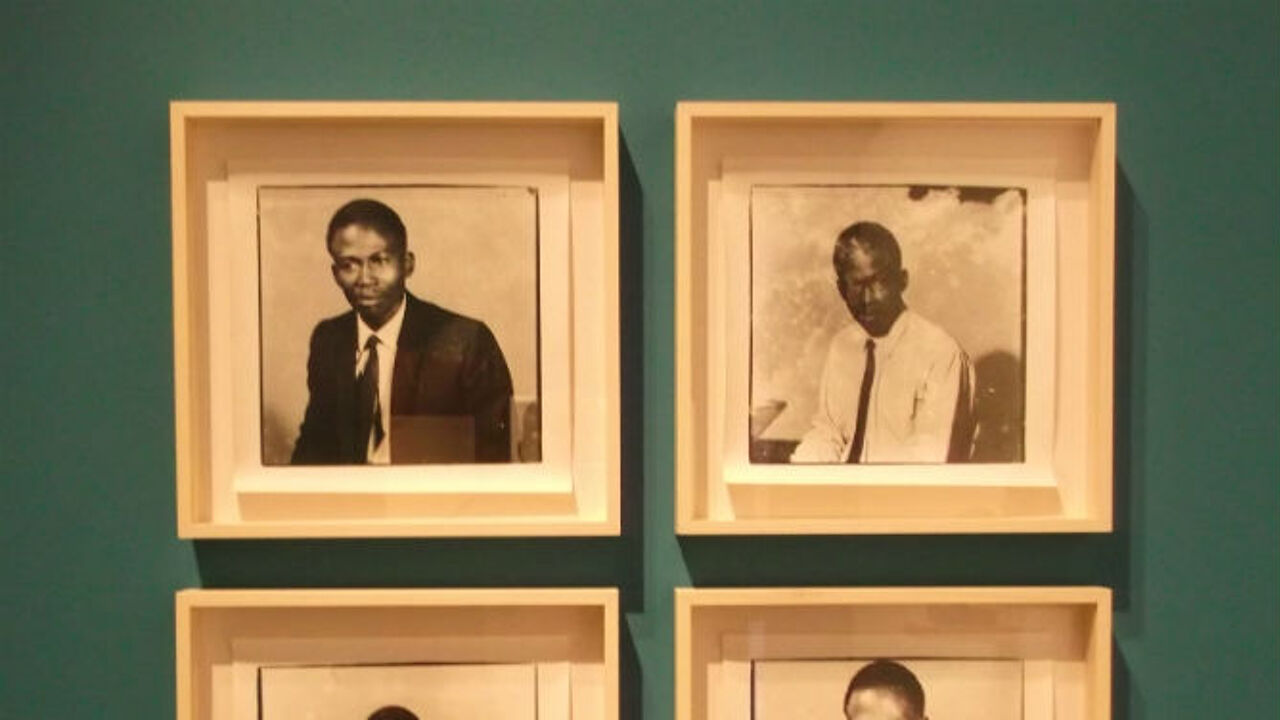 One of the collections is based on the work of the Ugandan photographer Deo Kyakulagira pictured above and below. His photos show that in Uganda in the Sixties the profession of photographer was one with a certain status. Andrea Stultiens showed his self-portrait photos to several artists and asked them to reinterpret what they saw. At FOMU we can admire the work of sculptor Artist Billy, who used Kyakulagira's photos to inspire his sculpted works, illustrating the broad meaning of the Ekifaananyi concept.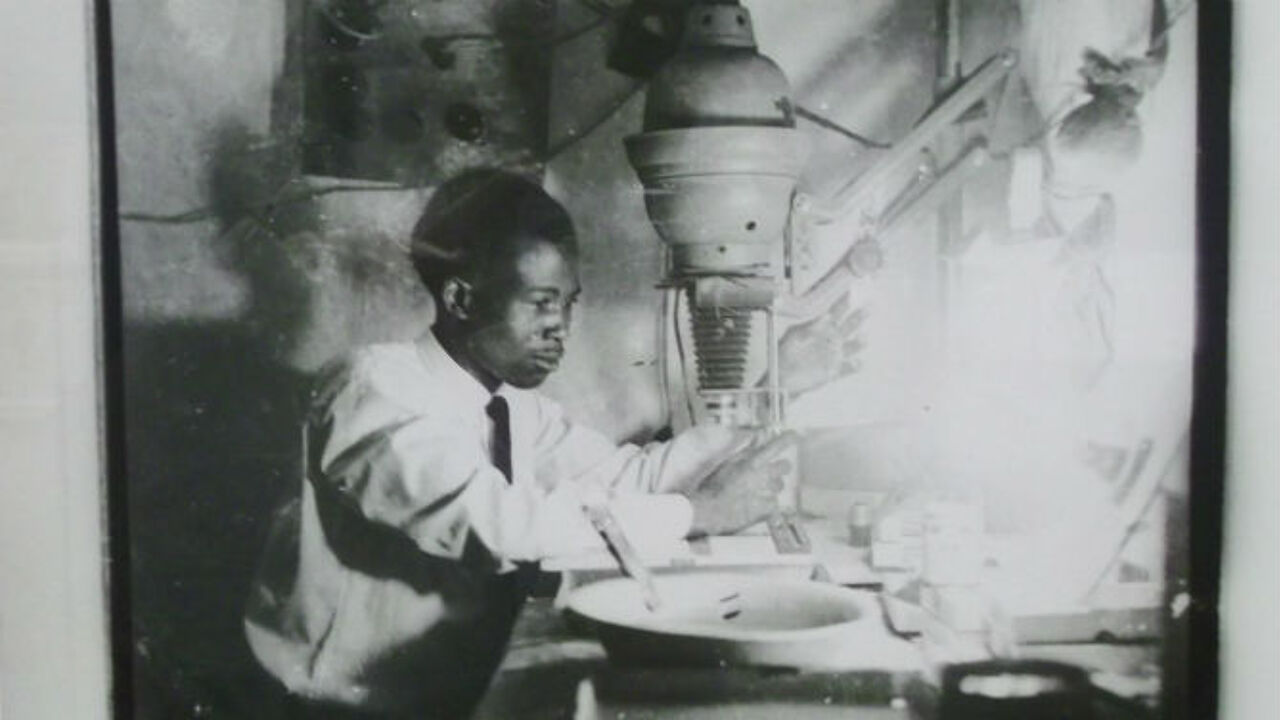 Another chapter centres on presidential photographer Elly Rwakoma. As a teenager he was given a camera. He was eager to find out how to use it and how it could help him to make some money. He took photographs of Ugandan president Milton Obote, gave the president the photos as a gift and was immediately hired as presidential photographer. Rwakoma also worked for the Ugandan dictator Idi Amin. Andrea Stultiens interpreted his work by focusing on the contents of one of his rolls of film that she found. The roll contained pictures of an attempt on the life of President Obote. The photos never appeared in the Ugandan press at the time, but are now readily accessible thanks to Stultiens's work.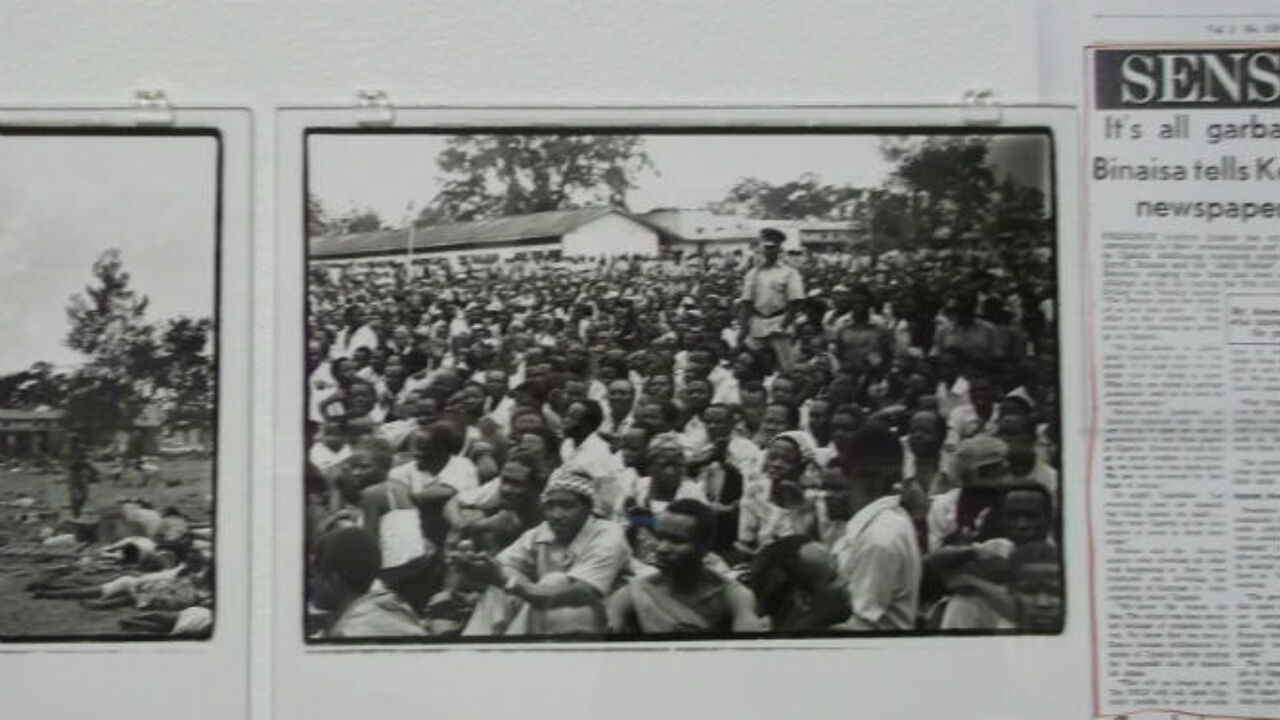 Uganda's oldest photograph takes pride of place in the FOMU's exhibition. It is a snap taken 142 years ago by the American discoverer Henry Morton Stanley. It shows King Muteesa. The photograph is kept at the Royal Museum for Central Africa in Tervuren, outside Brussels, and has never been widely seen in Uganda. Ugandans are far more familiar with an engraving derived from this photograph that shows the king with toned down African features.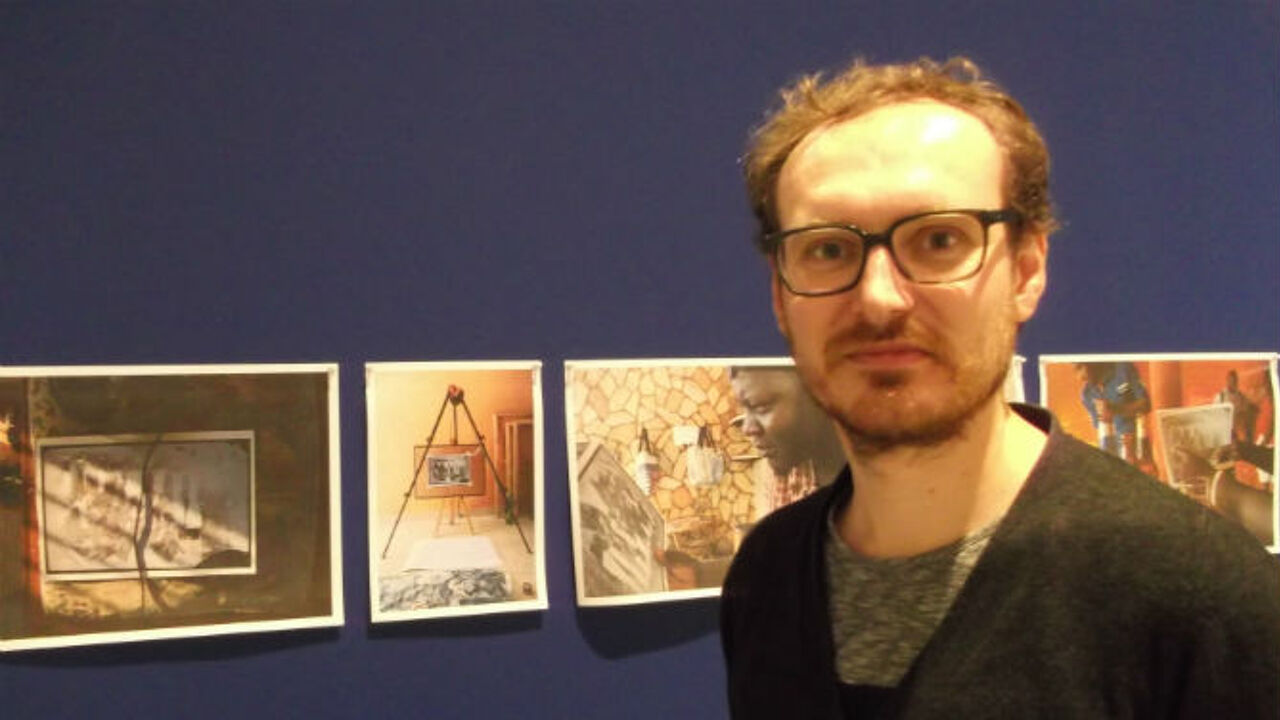 Joachim Naudts: « The idea was to promote trade with this Ugandan kingdom and the stylised visual image was supposed to make the king far more acceptable to a European audience. Everybody knew this interpretation in Uganda, but nobody was familiar with the original image. Andrea Stultiens asked contemporary artists to make a new interpretation of this first Ugandan photograph and in this way to allow it to enter the Ugandan collective memory. Artists have turned this photograph into new drawings, photos and paintings. Some have historic references, e.g. to King Leopold, while others show contemporary figures like President Donald J. Trump. »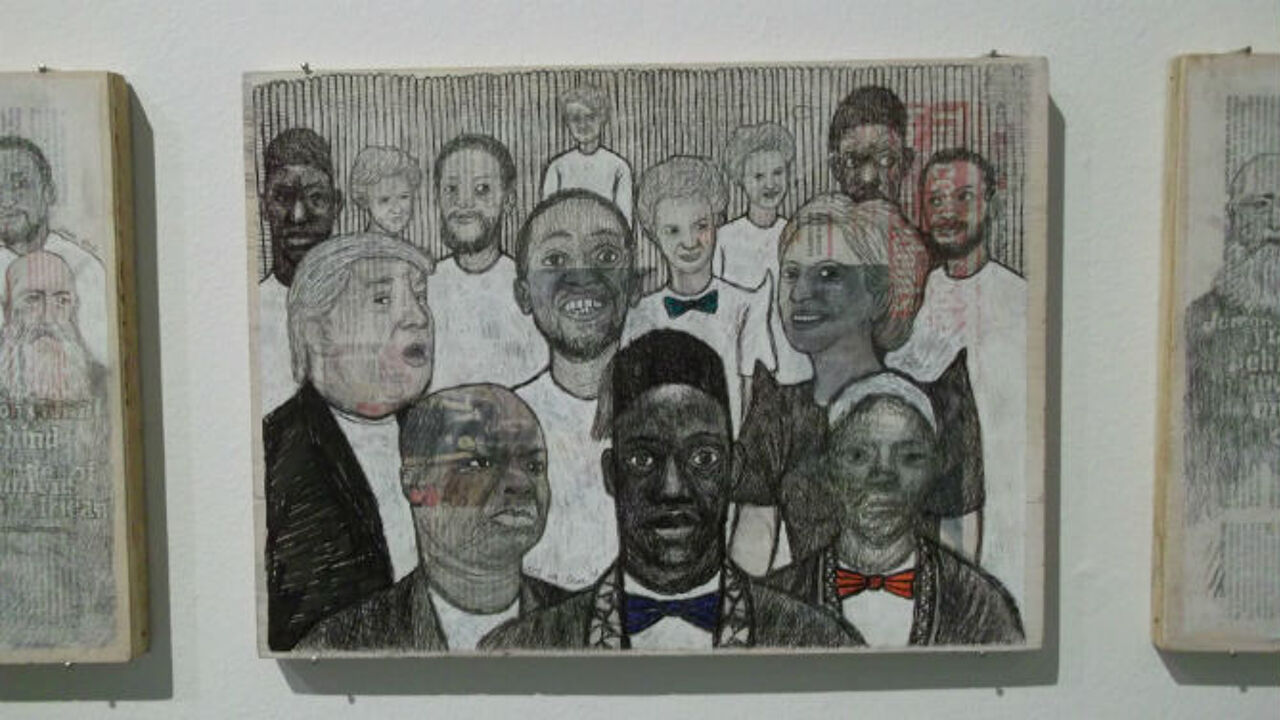 Another collection centres on the portraits of Musa Katuramu. His works contrast with the African studio portraits that many Europeans are familiar with and that were very much in vogue here recently. Katuramu's works show Ugandans in everyday settings, in schools or in the Ugandan countryside.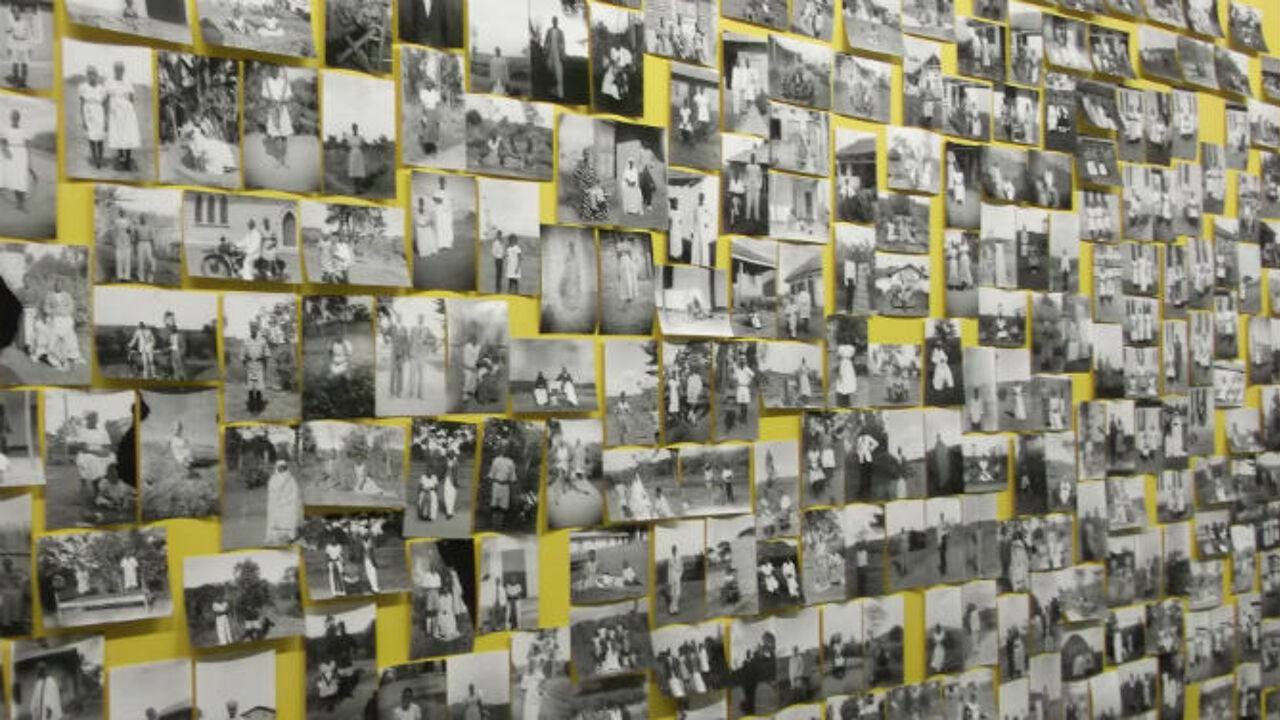 Andrea Stultiens also discovered a wealth of images at St Mary's College in Kisubi. The school was established by Roman Catholic missionaries from Canada. Stultiens returned to the college and asked today's students to help her recreate historic photographs.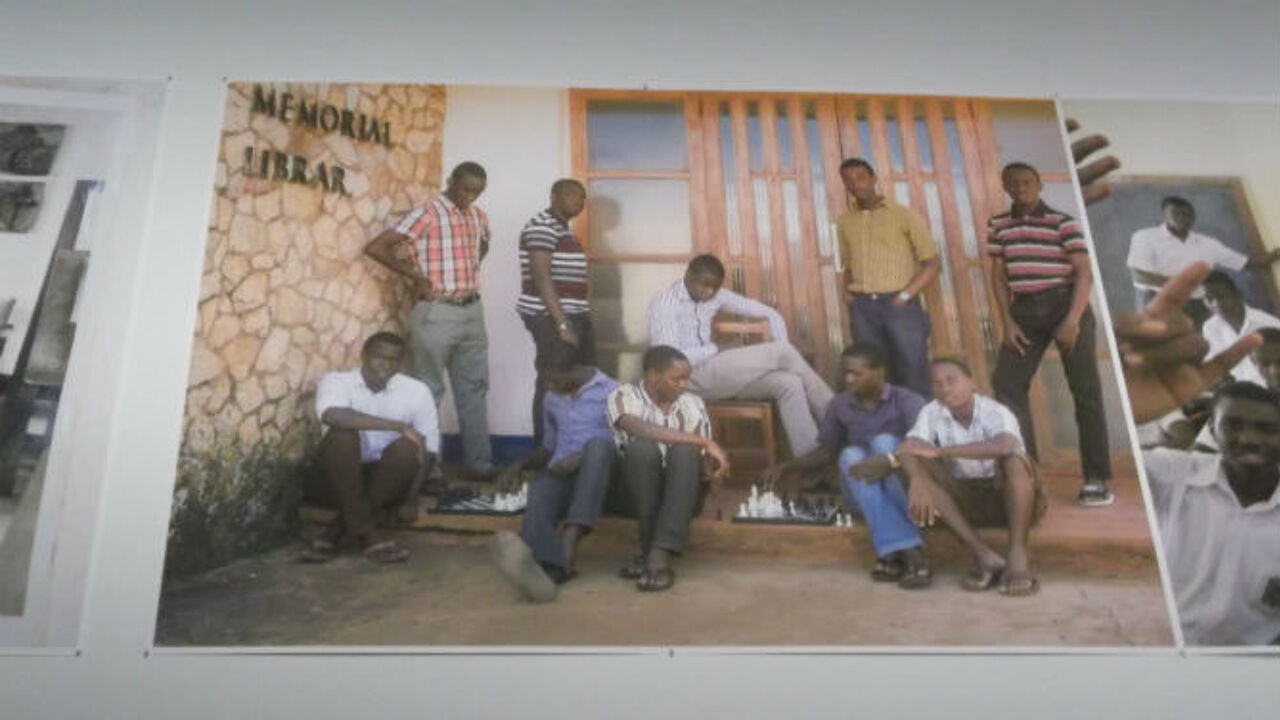 Stultiens also came across a list detailing pictures needed to illustrate a book on the history of Uganda. The book was never written, but the Dutch artist thought it would be a good idea to take the trouble to complete the list of images today. She enlisted the help of art students from Uganda and the Netherlands to finish a work conceived many years ago.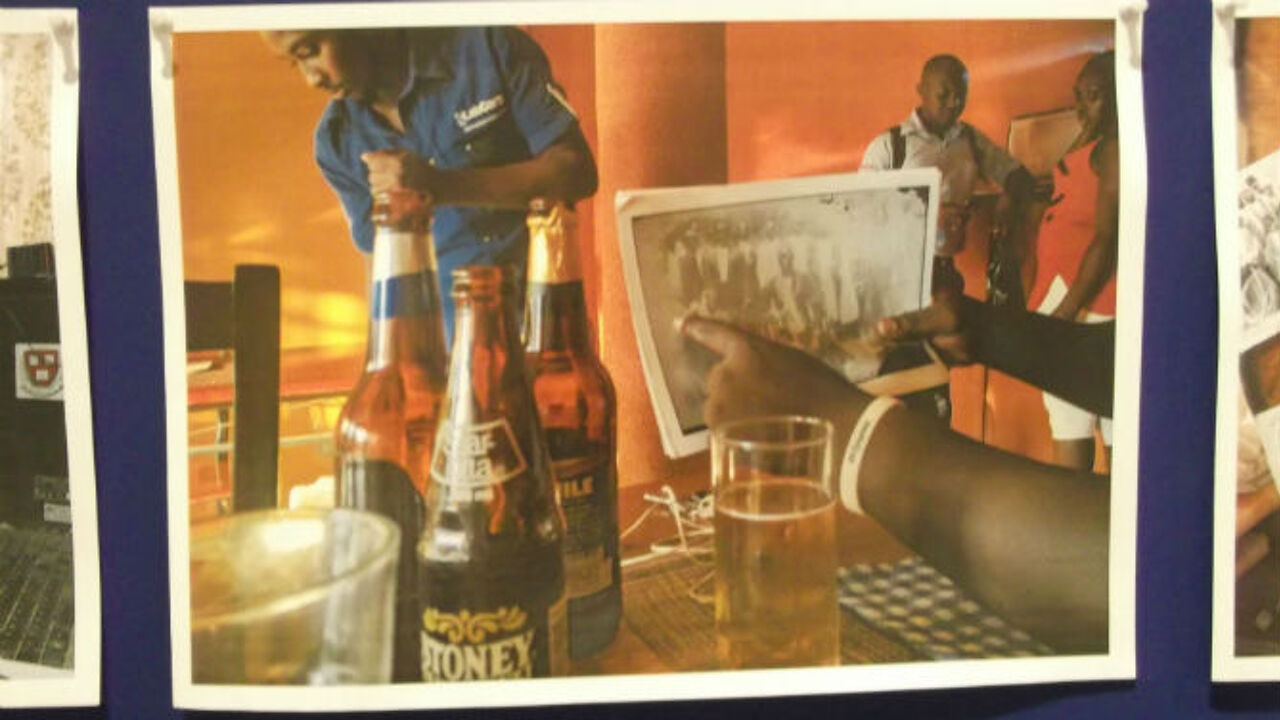 Ebifananyi is on show at Antwerp's photographic museum, the FOMU on Waalsekaai 47 until 18 February 2018.