Nigeria's Otobong Nkanga in the M HKA in Antwerp
Otobong Nkanga is a Nigerian, who has been working in Antwerp for ten years now. Her work "Infinite Yield" is one of twenty-five pieces chosen for the Labyrinth, the Antwerp contemporary art museum's permanent exhibition that highlights the M HKA's collection of 5,000 works.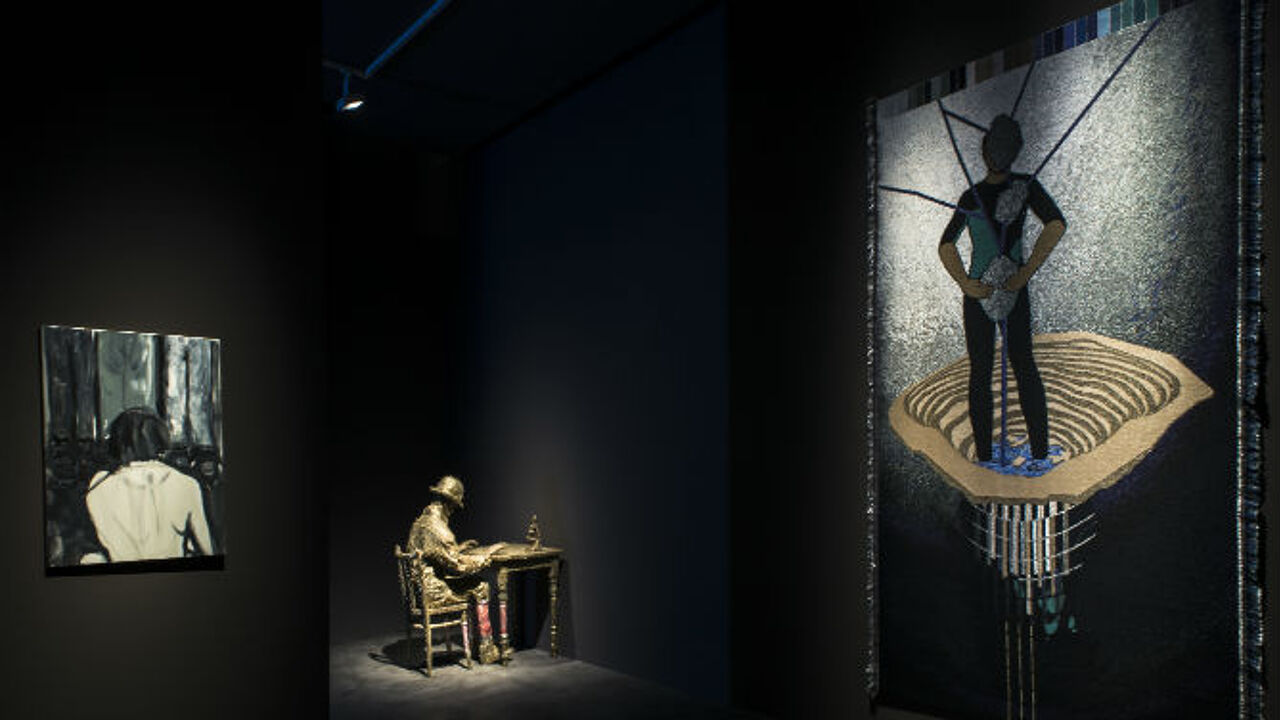 "Infinite Yield" is a carpet commissioned by the textile museum in Tilburg in the Netherlands. The work shows the natural riches of the earth and their reclamation. Nkanga is eager to expose the relationship between the landscape, man and labour. She explores the prospect of reinterpreting deserted mine works as underground monuments.
In the background note Jan Fabre's "Me, Dreaming".
"Infinite Yield" and the other works in the Labyrinth can be admired at the M HKA on Leuvenstraat 32 in Antwerp free of charge.