Fresh riots in central Brussels: four minors arrested
Four people have been arrested following fresh rioting in the Belgian and Flemish capital on Wednesday evening. The riot started after the French internet personality Vargasss92 visited the Muntplein in downtown Brussels.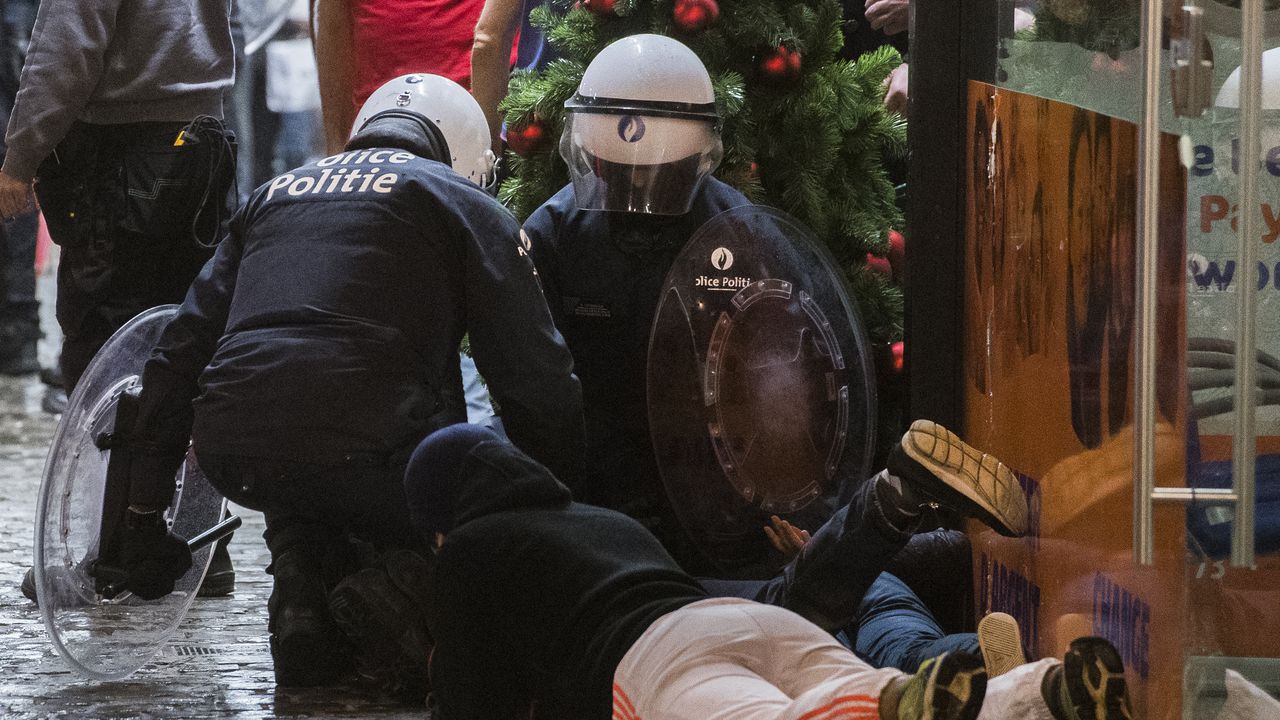 In all 31 people were detained on Wednesday evening in fresh rioting following Saturday night's scenes of devastation in Brussels triggered by Morocco's ticket to the World Cup. Apart from the four that have been arrested all others are back at liberty. Those arrested have been linked to earlier trouble thanks to images that the police had obtained.
Countless youngsters had massed on the Muntplein when the rioting erupted following the visit of French internet personality Vargasss92 to downtown Brussels. 21 of those detained were under the age of 18.
Brussels police announced last night that the police presence in the downtown area would be beefed up in coming days and that rioters can expect short shrift.
Minister for Brussels Sven Gatz has told VRT News that there is a direct link between the rioting on Saturday and on Wednesday: "Some youngsters have got a taste for it and we need to come down hard on it."
Mr Gatz said the events were unprecedented and signified a sea change: "Impunity reigned in a large part of the capital for an hour after the rioting when looting occurred. I've never experienced this in the half century I have lived in Brussels.